Boston's Top 10 Biggest Snowstorms
This article is more than 6 years old.
After bringing 24.6 inches of snow to Boston, Tuesday's blizzard is now the city's sixth biggest snowstorm, according to the National Weather Service, which takes its official measurements at Logan Airport.
Here's a look at Boston's 10 biggest snowstorms (according to the National Weather Service):
1. Feb. 17-18, 2003 - 27.6 inches
This President's Day storm continues to hold the all-time record for snowfall in Boston.
---
2. The Blizzard of '78 (Feb. 6-7) - 27.1 inches
The infamous Blizzard of 1978 destroyed hundreds of homes and flooded the coast. It caused $500 million in damage in Massachusetts and left 73 dead and 4,324 injured, according to the National Oceanic and Atmospheric Administration (NOAA).
---
3. Feb. 24-27, 1969 - 26.3 inches
This storm lasted several days and left 26.3 inches of snow in Boston.
---
4. April Fool's Day storm (Mar. 31-April 1, 1997) - 25.4 inches
This April 1 storm of 2007 was no joke and dropped more than 2 feet of snow on the city.
---
5. Feb. 8-9, 2013 - 24.9 inches
The 2013 blizzard became Boston's fifth-biggest snowstorm with 24.9 inches of snow. That same storm dumped 28.7 inches in Worcester and 22.8 inches of snow in Providence, all of which paled in comparison to Portland, Maine, which received 29.3 inches of snow.
---
6. Jan. 26-27, 2015 - 24.6 inches
This "blizzard of 2015" brought more than 2 feet of snow to Boston and record-breaking snowfall totals to Worcester, where it left 34.5 inches and became the city's largest snowstorm on record. In Providence, the storm dumped 19.1 inches of snow and became that city's fourth-biggest snowstorm. Some coastal communities also experienced flooding.
---
7. Jan. 22-23, 2005 - 22.5 inches
This storm buried parts of New England and also dumped 38 inches of snow in Salem and Plymouth, according to NOAA.
8. Jan. 20-21, 1978 - 21.4 inches
The January blizzard occurred just a couple of weeks before the infamous Blizzard of '78.
9. March 3-5, 1960 - 19.8 inches
This wind-driven snowstorm brought whirling snow from Virginia to New York, before blowing into New England.
10. Feb. 16-17, 1958 - 19.4 inches
This coastal storm brought heavy snow and strong winds to the Northeast.
This article was originally published on January 26, 2015.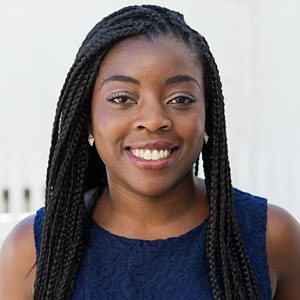 Zeninjor Enwemeka Senior Business Reporter
Zeninjor Enwemeka is a senior business reporter who covers business, tech and culture as part of WBUR's Bostonomix team, which focuses on the innovation economy.