Report: Boston Is 4th In U.S. For Transportation Options That Make It Easy To Be Car-Free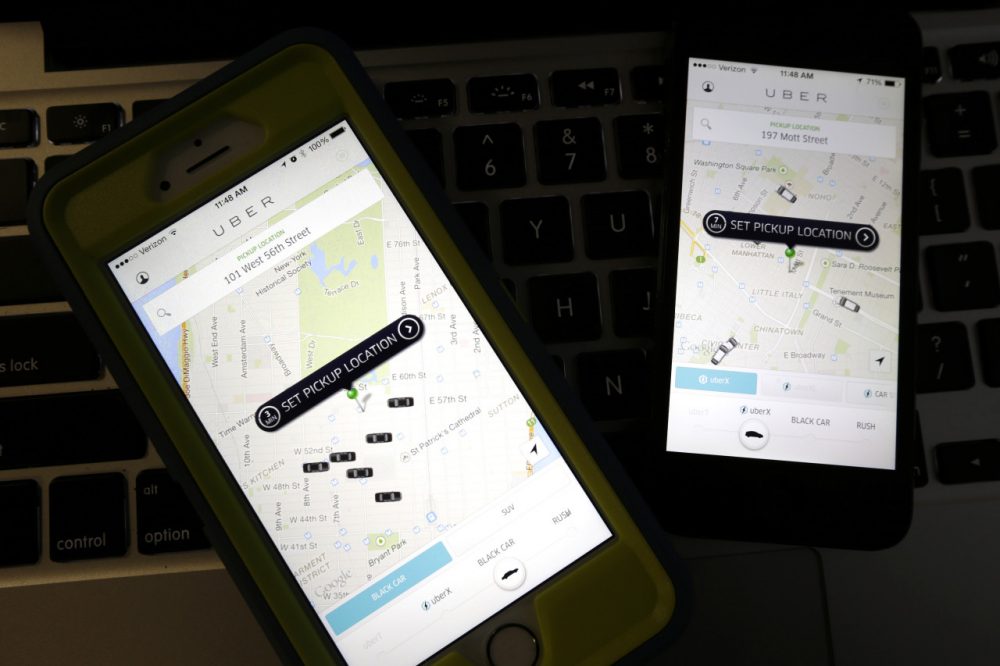 This article is more than 6 years old.
As Greater Boston continues to experience transportation issues following historic snowfall, a new study is giving the city high marks for its transit options.
Boston ranks fourth in the U.S. for having a variety of transportation options that utilize technology and make it easier for people to live without a car, according to a report released Wednesday by the Frontier Group, a nonprofit public interest think thank in Boston.
The report ranks 70 U.S. cities — at least one in every state — by how many different kinds of technology-enabled transportation services are available — basically apps and online tools that connect people to various modes of transit — such as Uber, Zipcar and bike share programs — and transit information.
"What we're seeing nationally around the country over the past decade is that Americans are driving less than they used to and even more Americans every year are saying that they want to drive less than they do," policy analyst and report co-author Jeff Inglis said in an interview. "People are moving to cities, people are staying in cities longer. This includes members of the millennial generation as well as baby boomers who are all looking to live full engaged lives, but prefer to drive less and even potentially live without a car or perhaps with one car in a family that might previously have had two."
The report looks at 11 types of technology-enabled transportation services and their availability in each city (as of Dec. 31, 2014) to determine what it calls an "innovative transportation index." The services studied in the report include: ride-sharing, bike-sharing, ride-hailing, taxi-hailing, real-time transit tracking, multi-modal apps, virtual ticketing, car-sharing (round-trip, one-way and peer-to-peer services counted separately) and online transit schedules and maps.
Boston comes in fourth place, tied with Los Angeles and New York City by having nine of the 11 services analyzed. The report found two categories of services missing in Boston — taxi-hailing (such as Flywheel and Curb) and ride-sharing (such as Zimride and Carma).
The report highlights services such as Zipcar's one-way service and Bridj, a data-driven pop-up bus service that launched last year, as examples of Boston's flexible and innovative options. Inglis also points to ride-hailing services like Uber, the MBTA's real-time tracking and mobile ticketing for the commuter rail as other services that give Boston a high rank.
"Americans are driving less than they used to and even more Americans every year are saying that they want to drive less than they do."

report co-author Jeff Inglis
Austin ranks first and is the only city on the list that has all 11 types of transportation services. The report attributes that to the Texas city's "young, technologically savvy population, and its famous South by Southwest Festival" which has made the city a hotbed for innovation. San Francisco and Washington, D.C., each have 10 of the 11 services and rank second and third, respectively.
"Having more choices is a positive thing and more and more people are saying that they want these choices, and when they are available they are using them," Inglis said. "They cannot only make lives better for the people who are making those choices, but they can have good public benefits for the wider public transportation system as well."
So far this week, the public transportation system has struggled due to snowfall and cold temperatures. That's a factor that's not a part of the new report.
"We didn't look at weather resilience of transportation options, we looked at what things are available in normal regular day-to-day life and it certainly shows that having a lot of different options for getting from one place to another is really really useful," Inglis said.
The report looks at each city's overall transportation system and the options available to residents, not just public transit, Inglis said.
Overall, the report found newer transportation services that utilize technology are growing in many cities. There were 19 cities with at least eight of the 11 transportation services studied in the report and the next 35 had at least five of the 11 services.
"Many of these things didn't exist a few years ago and so they haven't traditionally been part of municipal or transportation planning," Inglis said. "Now they do and people are making use of them and they can really provide benefits not only to individual riders or commuters but to the public at large by reducing people's need to own a car and giving them other options to get around."
- Here is a look at the cities with high levels of technology-enabled transportation services:
- And here is a look at the number of cities (out of 70 studied) with each type of technology-enabled transportation service:
Correction: A earlier version of this story incorrectly listed RelayRides and Getaround as examples of ride-sharing services. They are categorized as car-sharing services. Zimride and Carma are examples of ride-sharing services studied in the report. We regret the error.
This article was originally published on February 04, 2015.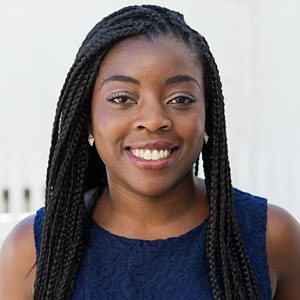 Zeninjor Enwemeka Senior Business Reporter
Zeninjor Enwemeka is a senior business reporter who covers business, tech and culture as part of WBUR's Bostonomix team, which focuses on the innovation economy.