Big MBTA Woes For Weather-Weary Commuters
This article is more than 8 years old.
The MBTA struggled mightily Tuesday, following a record-breaking week of snowfall and persistent cold temperatures.
All T subway lines experienced severe delays during both commutes. In the morning, shuttle buses had to replace some Green Line trolleys and the T said in a statement: "Due to a shortage of fully functioning subway cars, customers are asked to consider an alternative to the Red Line today."
The head of the T went further.
"Quite candidly, if you don't wind up having to use the service [Tuesday], that probably is a plus," MBTA GM Beverly Scott said Tuesday morning. "I'm just going to be candid. I've never said that in my life, but I don't want to wind up misleading anyone."
There were also significant delays on several commuter rail lines.
"After a week of constant exposure to cold temperatures, ice and record snowfall, the MBTA's vehicles and switches and infrastructure [are] just in tough shape," state Transportation Secretary Stephanie Pollack said. "We need some time to get things back.
Gov. Charlie Baker called the transit delays "unacceptable."
"It's unacceptable for commuters to experience these delays, but we ask everyone to be patient and plan ahead, checking MBTA.com/winter for scheduling alerts throughout the day," Baker said in a statement.
Earlier, on WBUR's Morning Edition, Baker admitted: "It's going to be a tough few days."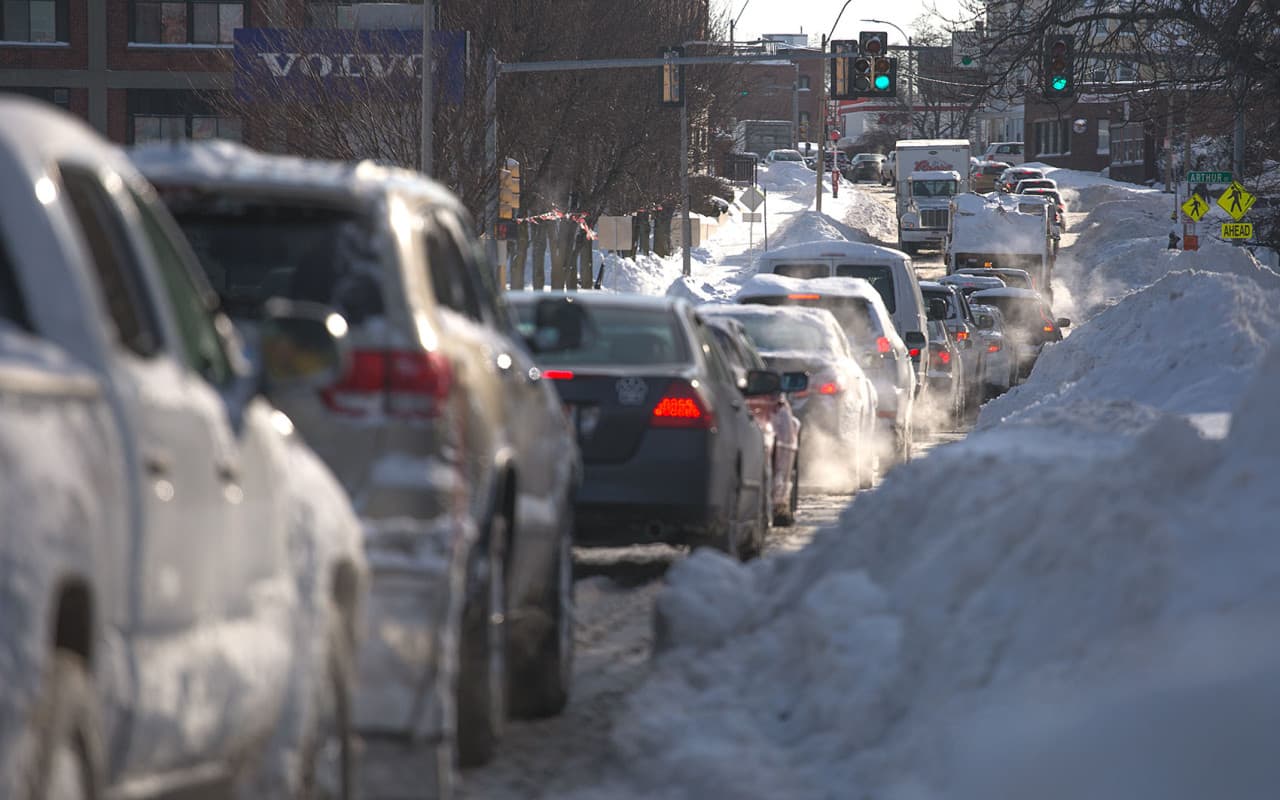 Scott told WBUR's All Things Considered she was expecting a 25 percent improvement in service by Wednesday.
Still, Scott said it would be days before things were back to normal and that the state was looking into potentially partnering with private bus barriers to increase capacity for the Patriots' Super Bowl victory parade Wednesday morning in Boston.
In a morning news conference, Boston Mayor Marty Walsh defended his decision to hold the parade Wednesday, saying the parade is "tradition."
Walsh said that many people have suggested postponing the parade again, until Saturday, for instance. (It was originally slated for Tuesday.) But he said the players will have scattered by then.
For how to get to the rally, the mayor said: "I would suggest everyone take the MBTA."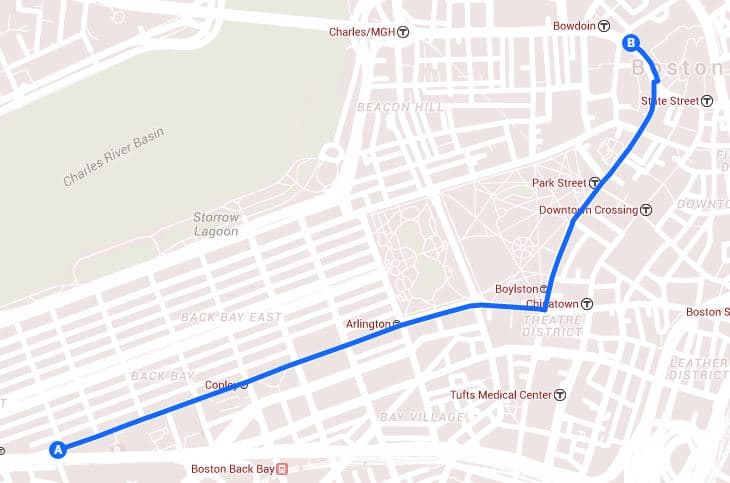 It was also slow-going on the roads, with gridlock reported across the city Tuesday evening as snow cleanup continued.
State police closed the I-93 South exit to Government Center for several hours in an attempt to alleviate traffic on city streets and suggested drivers avoid Storrow and Memorial drives if possible.
Police officers were also sent to help with traffic flow around Leverett Circle and in the area of Mass General Hospital.
Logan Airport recorded 16 inches of snow Monday, making the total from the last seven days the most on record in Boston.
With reporting by WBUR's Benjamin Swasey
This article was originally published on February 03, 2015.