Riders Feel Disruptions On Commuter Rail's Fairmount Line
02:53
Play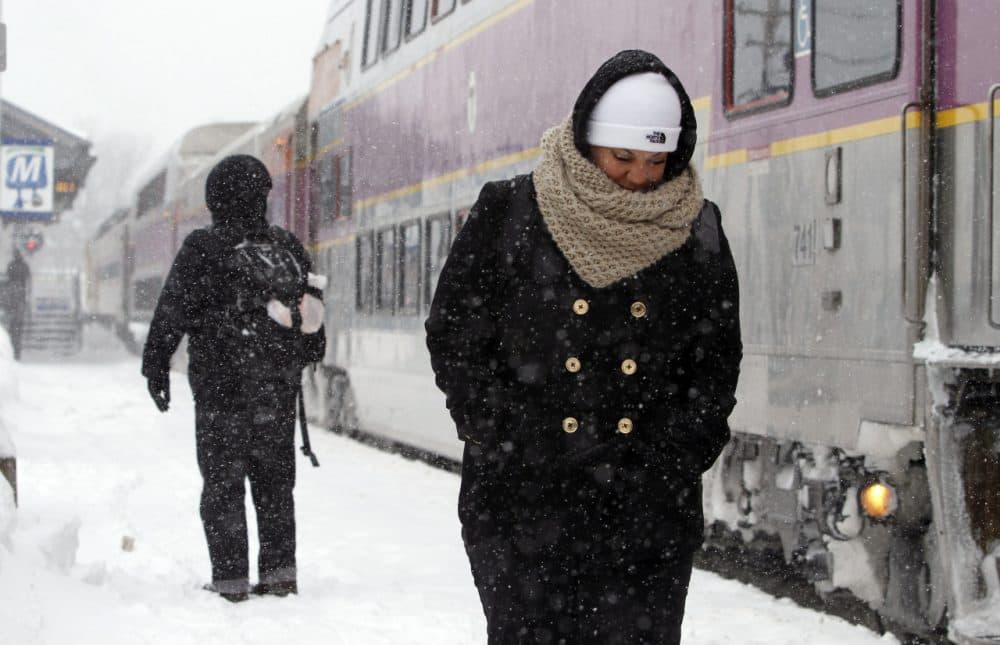 This article is more than 6 years old.
As the MBTA slowly returns to full subway service, the commuter rail continues to struggle.
Keolis, the commuter rail's operator, says it needs at least 65 locomotives to run its weekday schedule. But Thursday night, just 43 locomotives were running — three fewer than the day before.
On the Fairmount line — which serves Boston's Roxbury, Mattapan, Dorchester and Hyde Park — the disruptions have led to about 20 fewer trips per day — and affected commuters like Sandy Kraus, who was waiting at Boston's South Station Thursday evening.
Lives 'Totally Disrupted'
Kraus waits each day for an announcement under the information board in South Station. With a 9-year-old on one side and a 4-year-old on the other, she likes to know just when her train will come.
"We try to check at work before I head out so that I have a game plan, because I do have a 4-year-old in tow, and we don't wanna be trekking around the city," she said.
Kraus lives near the Four Corners/Geneva stop in Dorchester. The station opened a year-and-a-half ago on the Fairmount line, cutting 20 minutes off Kraus' commute and around $7 a day in parking.
Despite keeping close watch on the MBTA website, the winter of 2015 has brought her endless uncertainty.
"It's delayed, they just put that up there, so we're gonna be waiting, I guess," she said. "It impacts us, because my husband usually picks us up, so we're not trekking through the snow with the 4-year-old. Now he just texted me, and I texted him back, 'Yep, looks like we're gonna be on the train.' Now I'm gonna have to let him know I don't know what time I'm gonna get there."
Mela Bush Miles, a community organizer who advocated for Four Corners and two other Dorchester stations that have opened over the last three years, said the new stops are paying dividends, increasing access to jobs and improving the quality of life for residents.
But, she said, all that's been upended over the past few weeks.
Miles described the struggles of a coworker's daughter, who relies on the Fairmount train to get to work: "There's nowhere to park. She can't drive her car. There's no train. She's not getting to work on time. She's trying to find other ways around this, and it's really been the most difficult thing without the train. It has totally disrupted her whole life."
On Thursday evening, the delays stacked up, but eventually, Kraus' train arrived. Even then, however, the ordeal still wasn't over.
After sitting at the platform inside the train for 15 minutes, it finally departed, carrying Kraus and her two children home.
This segment aired on February 20, 2015.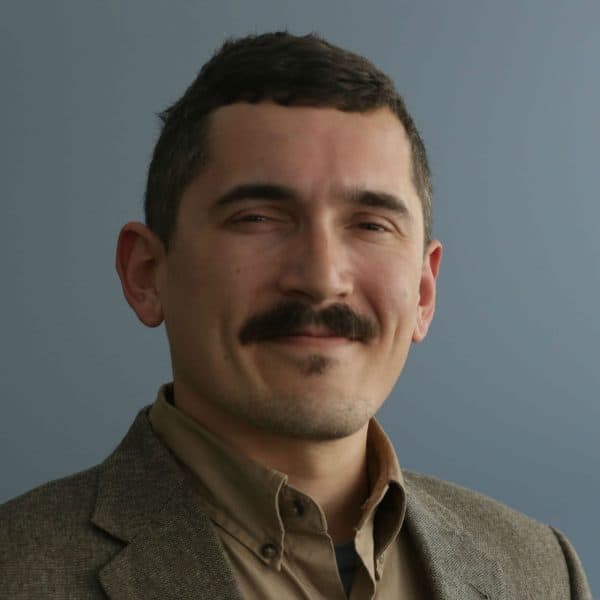 Simón Rios Reporter
Simón Ríos is an award-winning bilingual reporter in WBUR's newsroom.