'Change Is Always An Opportunity': 3 Of Boston's Biggest Art Museums Looking For New Leadership
07:20
Play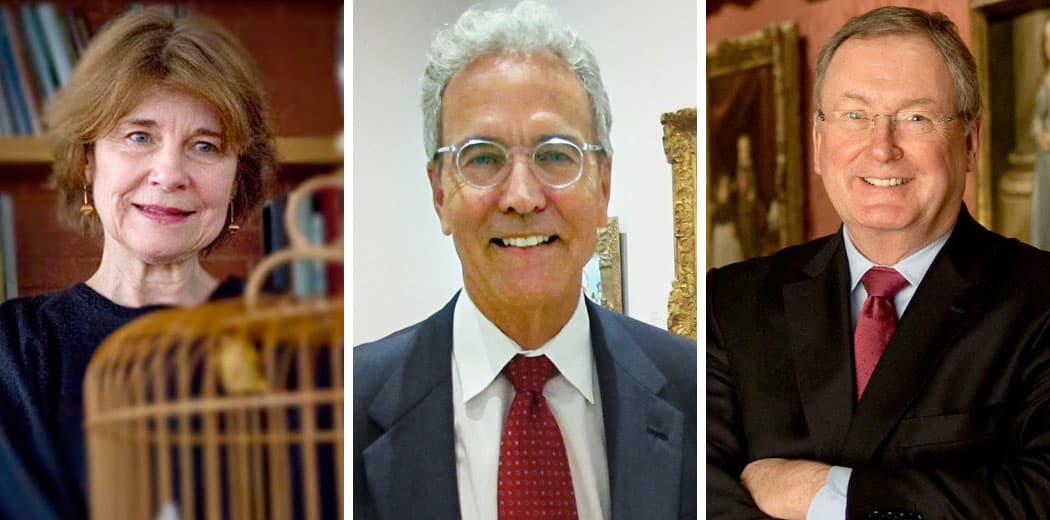 This article is more than 6 years old.
Not one, not two, but three of the Boston area's biggest art institutions are in the market for new leadership.
The directors at the Museum of Fine Arts, the Harvard Art Museums and the Isabella Stewart Gardner Museum have all announced they'll be stepping down in the not-too-distant future.
What does this changing of the guards say about the state of the museum world, and what it could mean for the city's cultural future?
The Museum Director's Changing Role
When asked where she'd like to talk about her 25-year tenure, Anne Hawley chose Isabella Stewart Gardner's early Italian room in the historic palazzo building. Surrounded by 15th century masterworks, the museum director pointed to one particular fresco hanging on the wall: Piero della Francesca's re-imagining of the Roman Hercules.
"Who, instead of looking like a tough guy, you know and all brawn, is so reflective and contemplative," Hawley explained. "And it really does make a statement about the Renaissance, and the kind of thinking about mankind that was going on."
The image is a fitting backdrop for a conversation about the changing face and role of the museum director over the past quarter century. A new report by the Association of Art Museum Directors found about 43 percent of its current members are women. Hawley says that was not the case when she took the position in 1989.
"I came along in the era of the 'heroic male museum director,'" she recalled, laughing. "You know, there was Carter Brown at the National Gallery and Tom Hoving at the Met, and we all looked up to these heroes. I think that era is over."
Hawley says the public service ethos of the 1960s drove her generation of directors into the cultural sector, and they helped usher in an expansion of the nation's art museums. New institutions opened, older ones got updates and face lifts.
At the Gardner, Hawley has helped pave the way for a new era by overseeing construction of a new building by rock star Italian architect Renzo Piano, and by fulfilling a $180 million capital campaign. Now she says it's time to make way for a new generation of leadership.
"We're in great financial shape, we have really built our endowment, we have strong financial structures, we have a new building," Hawley said. "This [older] building is in good shape — even despite the snow and a few leaks, it's nothing like it used to be. So I think we have left a legacy that's a strong one."
Just last week Hawley was accused of neglecting damaging leaks in the historic palazzo's roof. And she has had to adamantly defend the museum's expansion project to historic preservationists, who argued that an old carriage house should not have been removed from the Gardner's property to make room for the new building.
Each of the outgoing directors has fielded their fair share of criticism over the years. Malcom Rogers, for example, courted controversy repeatedly for populist exhibitions at the Museum of Fine Arts featuring fancy cars, yachts and jewelry.
Rogers is stepping aside after a 20-year tenure that included the construction of the half-billion dollar Art of the Americas wing. He finds it interesting, albeit coincidental, that three Boston-area museum directors are leaving around the same time.
"First of all everybody's going to be looking for candidates. There will be a lot of hot gossip I imagine in town as this goes on," Rogers joked, knowing that each museum will be looking for directors with skills that suit the needs of each very different institution. "But what that also means, much more materially, is that it's going to be a time of real change, and change is always an opportunity."
Everyone interviewed for this story uttered the words "change" and "opportunity." That's because the MFA, Gardner and Harvard Art Museums are all trying to figure out how they need to change in the 21st century — it's a concern at museum's across the country.
As for directors in his realm, Rogers says they're expected to be art experts, educators, fundraisers and managers.
"In fact it's almost like you're running a medium-sized corporation, but where every shareholder, in my case donors, has a different bottom line for the institution," he said. "So it's a very fascinating diplomatic job."
Audiences Are 'Looking For An Exchange'
"I think as audience expectations are changing, museums are changing as well," said Christine Anagnos, executive director of the Association of Art Museum Directors. Her organization has been tracking trends and movement in the field.
"Besides the Boston three, Brooklyn [Museum] is searching for a director, the Morgan [Library and Museum] here in New York is searching for a director. There are a lot of institutions going through this generational change," Anagnos said.
Institute of Contemporary Art Director Jill Medvedow doesn't make too much of this overlapping changeover at the three Boston-area institutions.
"They existed before they had these directors, and they will exist after," she said.
Medvedow led the ICA's journey from Boylston Street to a state-of-the-art museum on Boston's waterfront, but she's not retiring anytime soon. Still, she agrees that the state of the museum landscape is shifting.
"For decades museums were places of authority, and they were places of the past. But that is changing," Medvedow said. "What I see is that audiences both online and at our museums are looking for an exchange."
Deborah Kao, chief curator at the Harvard Art Museums, believes change is necessary for survival.
"If an institution isn't in a state of change it's dying, it's in a state of withering," she mused when considering her director Tom Lentz's resignation, announced just a few months after completing a decade-long expansion project. The Fogg, Busch-Reisinger and Arthur M. Sackler museums are now united under one impressive glass roof, but the three university museums had to shut down for six years for construction.
Outgoing Director Tom Lentz didn't want to be interviewed for this story, but Kao applauds his leadership through the university museum's long, disruptive transformation. She says filling director positions at the three art museums around town will not be a "one-size-fits-all" proposition, because each institution has a unique mission. But Kao says each of new leaders will grapple with shepherding their institution into a new phase of life.
"Some might continue the physical change of their buildings," she said. "Others might dig deeply into expanding the programmatic life of their institutions. And you know there's a moment to really evaluate the relationship between the different institutions in town."
That's the hope for Kao, and also for Boston's new chief of arts and culture, Julie Burros. She says all of this new blood is bound to inject energy into the larger cultural ecosystem.
"Discovering that with a fresh set of eyes, different skill sets, a new expertise and perhaps a fresh board, a different population in the city — it's all actually really exciting," she said.
Burros hopes the incoming directors will collaborate with her on creating Boston's new cultural plan. As for the outgoing directors, she says it would help if they stick around so she can tap their knowledge and expertise.
"Anne Hawley very graciously offered me her personal tour of the Gardner Museum, and it was a total pinch me day, it was fantastic," Burros recalled giddily. "But she really has done so much."
There is a sense of both gain and loss when a director with profound institutional memory and relationships moves on, according to Steve Kidder, president of the Gardner Museum's board of trustees.
"There's absolutely always a special challenge when anybody follows a leader of such long standing who has had such an impact," he said.
Kidder acknowledges the job won't be easy for Anne Hawley's replacement. For one thing, raising money through traditional channels has gotten harder.
"I think unfortunately foundation support for museums has changed," he explained. "And that's one of the new challenges that not just the Gardner Museum, but all museums are facing these days."
A Pressure To Expand?
Then there's the newest kid on the museum director block in the Boston area. John Ravenal started his directing job at the deCordova Sculpture Park and Museum in Lincoln in January. He came up from the Virginia Museum of Fine Arts and has been a curator since the early 1980s.
"There's something really fundamental about art museums that I don't think has changed, and shouldn't change probably ever," he said, "which is about engaging with some kind of experience that's authentic."
Ravenal thinks there are a lot of curators out there who are poised to take the next step into directing, which will open up more positions in museum art departments. And he acknowledges the fact that expensive renovations and expansions has been the mode du jour at institutions nationwide for quite some time.
"There's a certain pressure on museums and museum boards to expand," Ravenal said. "And, that being said, it is part of our plan. We have been studying how to enhance the landscape here and how to re-position some of the buildings."
"The sign of achievement for a museum director of this generation has been literally building a building," said Greg Cook, critic for WBUR's The ARTery.
Cook says the Boston area is lucky to have so many updated, monumental art museums, but he still has a ton of questions.
"I wonder, like now that these building are built, how does a museum director get judged now? Is it still about physical construction projects? Is your stature based on the art you bring in or the shows you produce more?" Cook asked with a laugh. "I would hope that will be the case, but I don't know. It will be fascinating to see where it goes from here."
Cook adds that one area where all of the museums have been weak is including local artists in the programming and collections. He says he'd love to see the institution's  world class status help Boston become a world class community of art makers.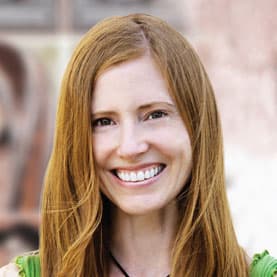 Andrea Shea Senior Arts Reporter
Andrea Shea is WBUR's arts reporter.