Boston 2024 Taps Existing Venues At BC, Harvard And Northeastern For 7 Events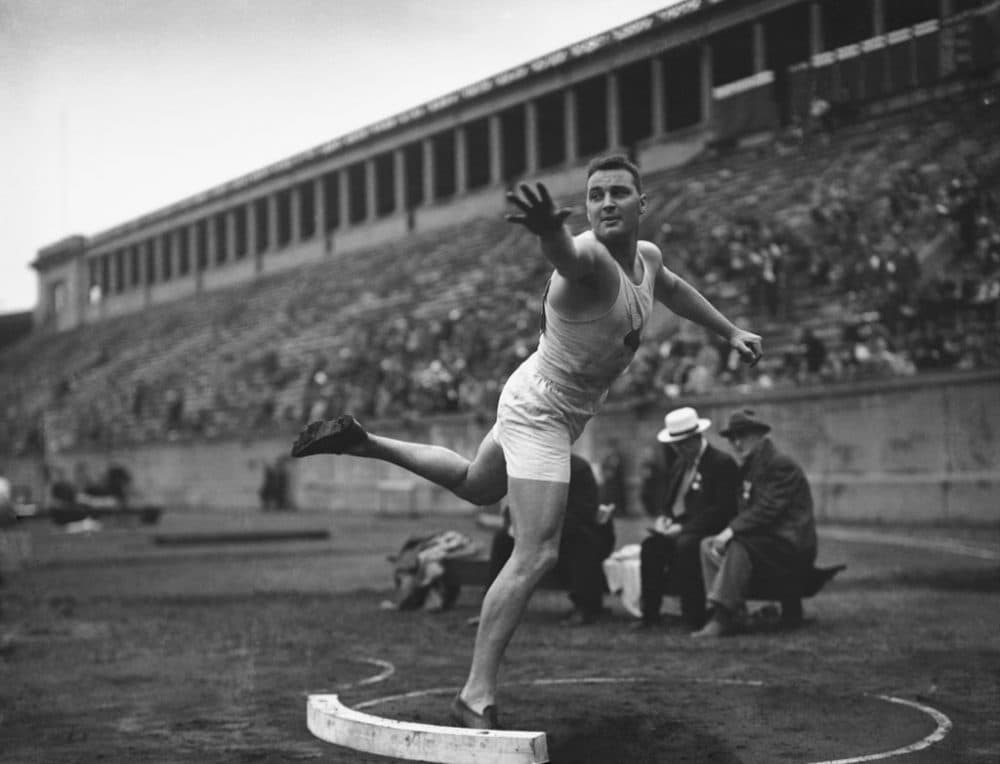 This article is more than 5 years old.
The organizers of the local Olympic bid say Harvard University, Boston College and Northeastern University will serve as venues for a total of seven events if Boston is chosen to host the 2024 Summer Games.
The announcement on Wednesday came as Boston 2024 continued its steady roll-out of potential Olympic sites around Massachusetts, leading up to the release of what the nonprofit group says will be a new master plan for the games. That new plan is expected by the end of the month.
Boston 2024 said the Olympic archery competition would be held at historic Harvard Stadium — the nation's oldest stadium. The university was earlier pegged to host tennis, but that proposed venue has since been moved to Harambee Park in Boston's Dorchester neighborhood.
Boston College's Conte Forum was chosen to host wrestling and judo. Northeastern's Matthews Arena was tapped for weightlifting.
"Our vision for the Olympic and Paralympic Games includes key partnerships with Boston's world-class colleges and universities to help deliver a plan that is fiscally responsible and sustainable," Boston 2024 CEO Rich Davey said in a statement. "We look forward to working closely with each college and university to ensure our plans fully align with the future they envision for their institutions."
Boston 2024 says it's also in discussions with MIT and Boston University.
Update at 6:40 p.m.:
Boston 2024 has made additional venue announcements:
- boxing, indoor volleyball and table tennis at the Boston Convention & Exhibition Center;
- handball at Worcester's DCU Center;
- and fencing and taekwondo at UMass Lowell's Tsongas Center.
The opposition group No Boston Olympics released this statement following Wednesday's latest existing venue announcements:
The boosters' imprudent plan still calls for building the three most expensive Olympic venues from scratch. Boston is a great sports town, but taxpayers shouldn't be on the hook for cost overruns for the 60,000-seat stadium, aquatics center, and velodrome that Boston 2024 needs to construct. Those venues cost $1.6 billion for the London Olympics.
With reporting by The Associated Press and the WBUR Newsroom
This article was originally published on June 24, 2015.