Where It Began: Mass. Reacts To Supreme Court's Landmark Gay Marriage Ruling
04:23
Play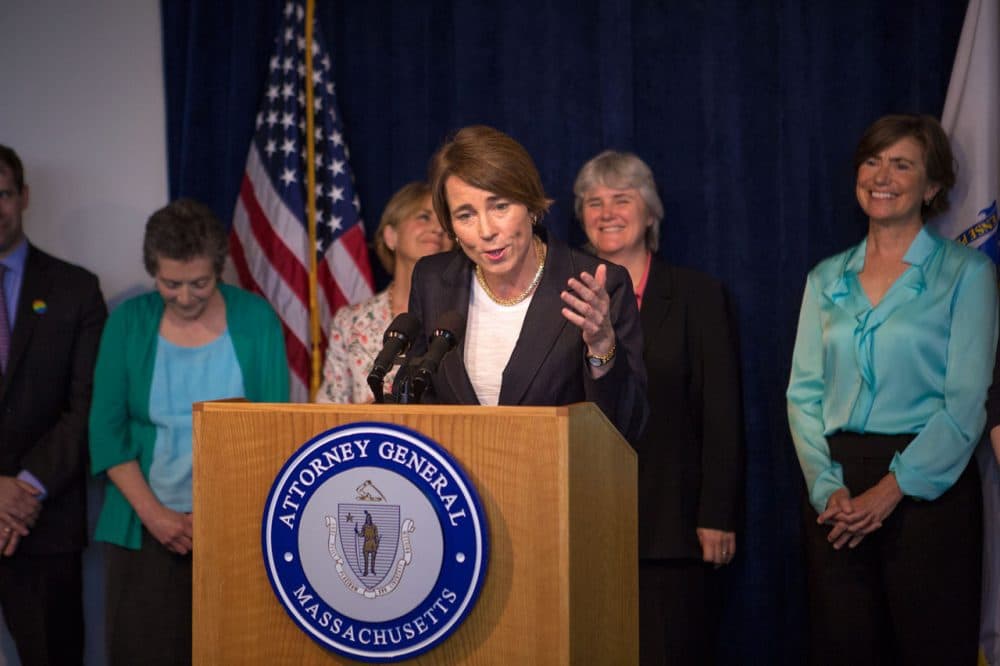 This article is more than 5 years old.
Fourteen years ago, David Wilson and Rob Compton joined six other gay couples to begin planning a lawsuit that would demand the right to marry in Massachusetts. They won.
On Friday, Wilson seemed a bit stunned by a U.S. Supreme Court decision that makes gay marriage legal in every state.
"It's overwhelming to think we've come this far since 2001 when we started the case," Wilson said. "I'm at a place right now where I'm just ready to burst, it's so exciting."
Wilson was part of a concerted campaign in Massachusetts that helped transform attitudes.
"We began to tell our family and friends about our lives," Wilson said. There were stories about couples who couldn't co-sign a mortgage or visit a partner in the hospital or attend to funeral arrangements.
As Wilson and others came out to friends, colleagues and legislators, Massachusetts residents realized "that we were in every family," he said.
As gay marriage became more routine, "that's when this really began to pick up steam," said Boston attorney Mary Bonauto, who argued the case for gay marriage in Massachusetts and before the U.S. Supreme Court.
"I hope that now we have that opportunity for people around the nation, for people who are still skeptical, and hopefully their fears will fall away," Bonauto said after the decision on Friday.
But for some in Massachusetts who have fought gay marriage for more than a decade, the Supreme Court's 5-4 ruling is a major setback.
"With the court's decision, we see the completion of a nationwide erosion of the people's right to decide for themselves what marriage is, and unfortunately that started right here in Massachusetts," said Andrew Beckwith, president of the Massachusetts Family Institute, referring to a vote in the Legislature that prevented a statewide vote on gay marriage.
Beckwith says he's worried now that some Christians will be forced to accommodate gays and lesbians, and recognize same-sex marriages, even if doing so goes against their faith.
"For example," Beckwith asked, "will Christian schools still be able to make hiring and admission decisions consistent with having an intentional community of faith that has certain behavioral conduct standards?"
The Supreme Court's gay marriage decision includes one paragraph (on page 27) that affirms the First Amendment protection for religious institutions. Beckwith expects that passage will be the focus of legal challenges from Christian groups.
Other parts of the Supreme Court decision are already making their way into gay marriage wedding programs. Wilson plans to read a paragraph from the Massachusetts gay marriage decision that is quoted in the majority opinion written by Justice Anthony Kennedy.
"Because it fulfils yearnings for security, safe haven, and connection that express our common humanity, civil marriage is an esteemed institution, and the decision whether and whom to marry is among life's momentous acts of self-definition," reads the passage written by former Massachusetts Supreme Judicial Court Chief Justice Margaret Marshall.
"This is one of those occasions where the great power of the Massachusetts Constitution, which begins with those wonderful words, 'All People are Born Free and Equal,' has been reaffirmed nationally," Marshall said Friday after reading Kennedy's majority opinion.
Marshall is often asked if she's surprised that legal protection for gay marriage spread across the country in just a decade.
"It depends from where you see it," Marshall told WBUR. The first cases were filed 50 years ago. "So if you were a same-sex couple wanting to marry, wanting to declare your love, in the 1950s, it's been a long time coming. To my grandchildren who are now in their early 20s, they can't understand why there's any issue about it."
For Wilson, a federal ruling that acknowledges gay marriage means that he and his husband can travel and not worry that one of them will be blocked from a hospital room in the event of a medical emergency.
"Now we'll be able to take our marriage with us and be proud and confident that in times of crisis, we'll be able to be there for each other," Wilson said.
Bonauto and Massachusetts Attorney General Maura Healey say the next step will be legal action to protect the civil rights of the gay and transgender community. And "we have broader issues of civil rights that we need to address, racial disparities that persist," Healey said Friday.
But the Supreme Court decision is reason to pause, Healey said, and "revel in the true spirit of America, which is equality and freedom and justice for all."
This segment aired on June 26, 2015.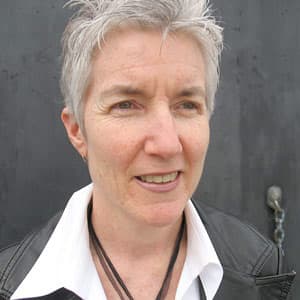 Martha Bebinger Reporter
Martha Bebinger covers health care and other general assignments for WBUR.