This Fourth Of July, Keith Lockhart Celebrates 20 Years With The Boston Pops
Resume
Boston Pops conductor Keith Lockhart leads the Fourth of July Fireworks Spectacular on the Esplanade Saturday night for the 21st time.
When the Boston Symphony Orchestra hired Lockhart back in 1995, when he was 35, his youthful energy and good looks caused a sensation. Two decades later he's still at it, and this weekend Lockhart and the Pops are celebrating his 20th anniversary.
Thinking back to when he got the job 20 years ago, Lockhart admits his first season as the Boston Pops' conductor is a bit of a blur — except for one particular concert.
"One thing I remember very clearly was my first Fourth of July," he said.
At his Independence Day debut, even local broadcasters were taken by Lockhart's charisma and style.
"He has no jacket on, suspenders, a white shirt," one remarked. "He looks terrific."
Lockhart says performing beneath the Hatch Shell along the Charles for his first Fourth was eye-opening.
"To walk out on that stage, to hear that roar that just basically, just lifts you off the stage deck, and to look out into a sea of faces ... I think at that point I got an idea of the enormity of the institution and how important it was to a lot of people," he recalled.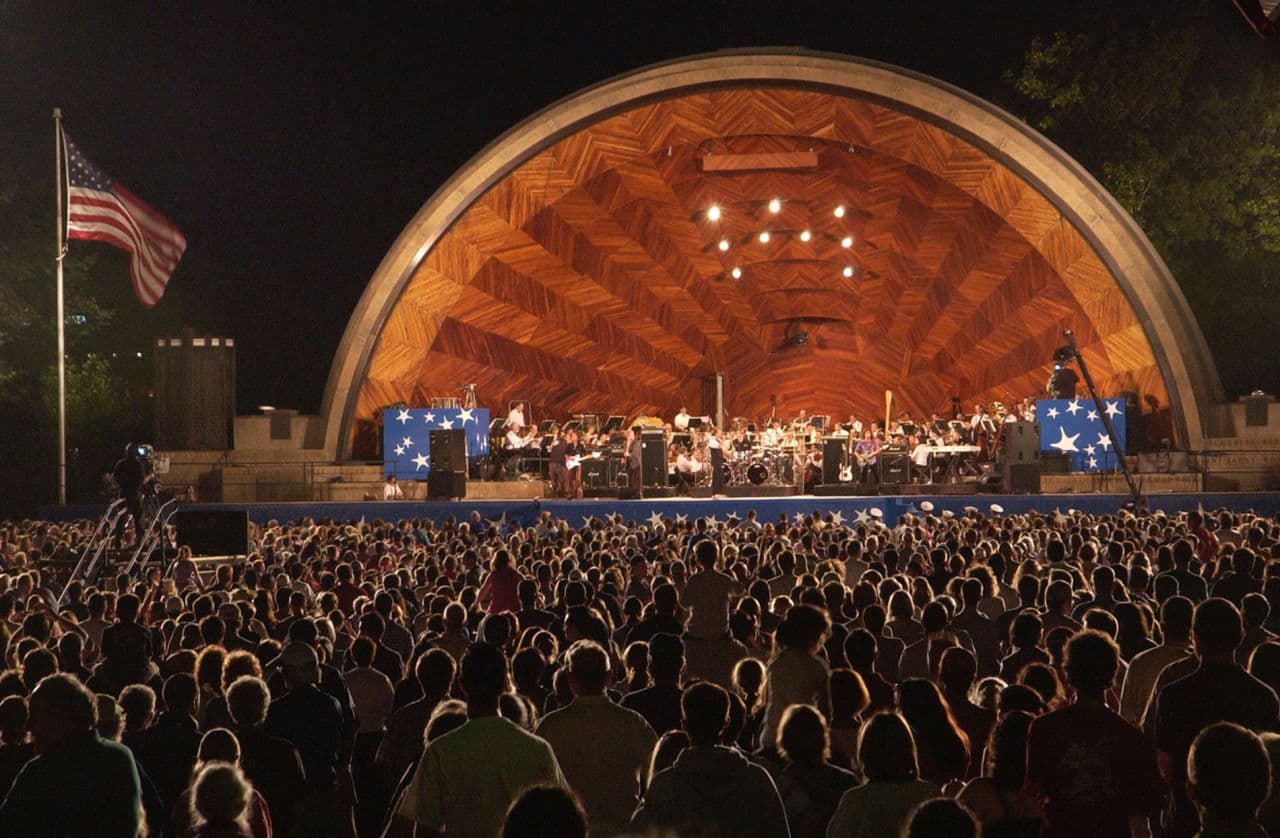 The Pointer Sisters joined Lockhart and the orchestra on stage that July Fourth in 1995. They sang "Boogie Woogie Bugle Boy," made famous by the Andrew Sisters.
"To perform with the Pops is a big deal," Ruth Pointer told me from Hopedale, Massachusetts, where she now lives. She hasn't forgotten what went through her and her sisters' minds when they first met Lockhart.
"I remember when he walked in, and we thought, 'Oh wow, it's like a kid walking in the room,'" she said, laughing. "Especially at that time. He was quite young and we thought he was quite handsome."
Pointer says Lockhart also stood out because he did not fit the iconic image of a conductor.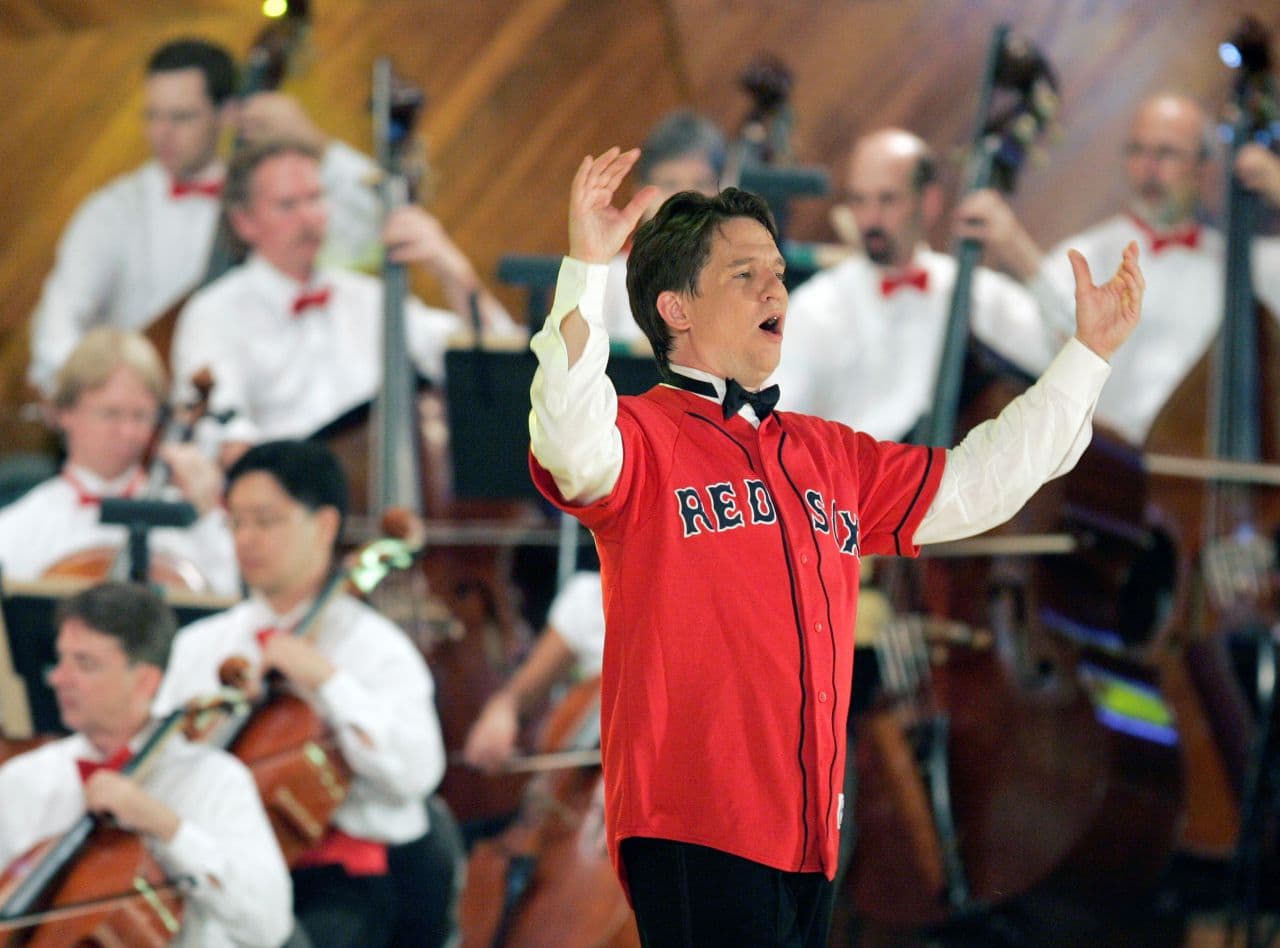 "I guess to my recollection a conductor always was kind of dignified looking," she mused. "Maybe all white hair and little bit of a beard and stuff like that, you know? It was a little different, new and refreshing."
Lockhart credits his predecessor Arthur Fiedler for contributing to that stereotype. "He and Leonard Bernstein were the first conductors that we all saw across the country on TV on a regular basis. And by that point Fiedler had his completely white hair and a mustache and looked grandfatherly in a very serious way."
Larry Wolfe, principal bass for the Boston Pops and assistant principal bass with the BSO, says when Lockhart took his post in 1995 he was wowed.
"So fast, so young, so vibrant, so photogenic, so videogenic…" are the word the musician uses to describe his conductor.
Wolfe also calls Lockhart nimble and a master with a microphone. When the bass player was hired in 1970 he was only 21. He has worked with Pops conductors Arthur Fiedler and John Williams, and performed in many Fourth of July concerts at the Hatch Shell. Wolfe says Lockhart has always been aware of something every great conductor understands.
"That we rule," the musician said. "We, the people making the noise, we are the ones that ultimately create that product that that sea of half a million people is listening to."
Lockhart agrees.
"Your job is to guide, nurture, enhance, support the people making that sound. You'll get plenty of credit," he said, "but always remember who's doing the work."
"Your job is to guide, nurture, enhance, support the people making that sound. You'll get plenty of credit, but always remember who's doing the work."

Boston Pops Conductor Keith Lockhart
Wolfe also says Lockhart strives to infuse all of the Pops concerts with a sense of surprise and fun. This spring at Symphony Hall he highlighted the bass section with Meghan Trainor's "All About That Bass."
"He is the architect of good programming," Wolfe said. "He knows how to present the Pops orchestra in a symphonic light as well as a popular light as well as a sensational light."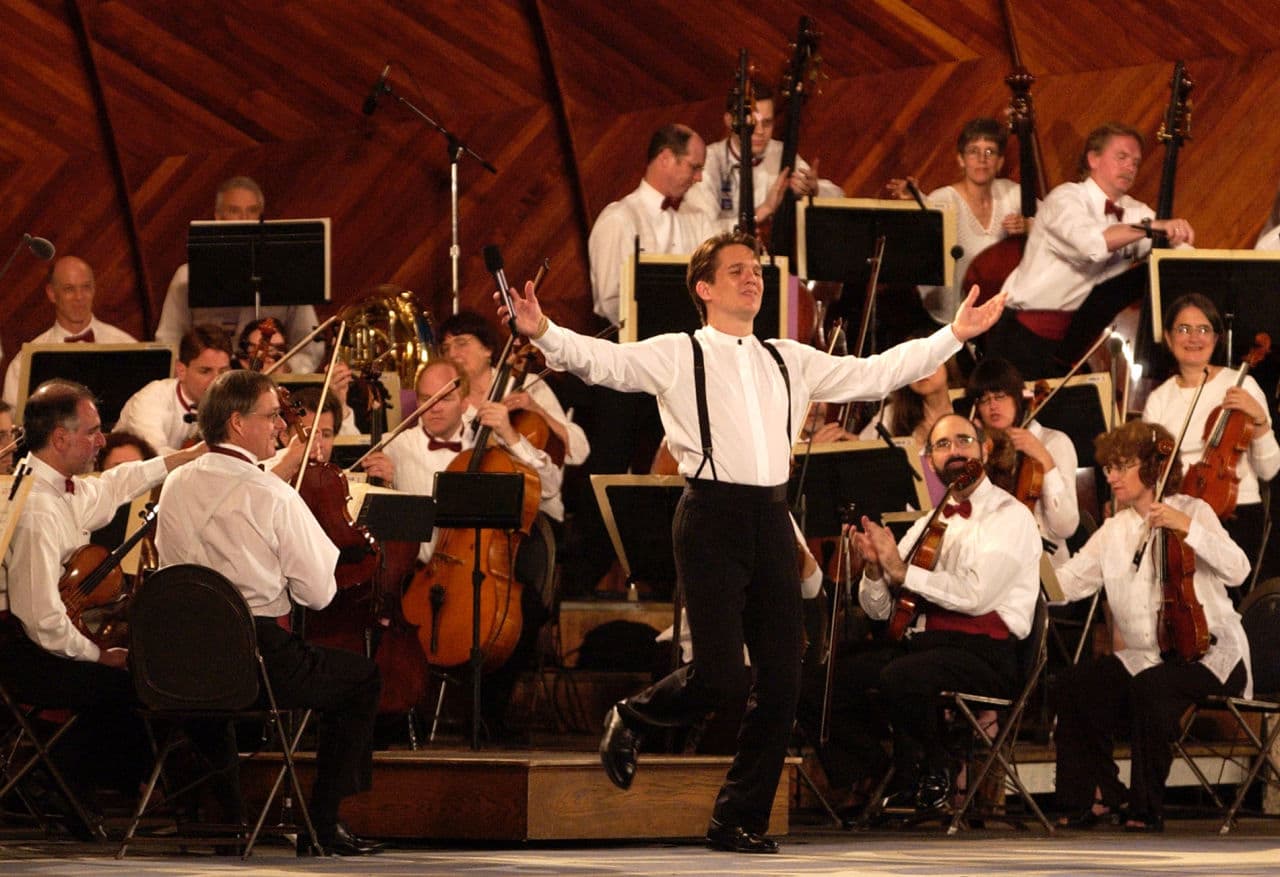 "One of the things that I love about Keith is that he has no snobbism, it's either good music or bad music," "American Songbook" performer Michael Feinstein said. He collaborates with Lockhart about once a year with the conductor's other ensemble, the BBC Concert Orchestra, and the Boston Pops.
"Pops music is frequently regarded by some as being lesser than," according to Feinstein, "and one thing I love about collaborating with him is he regards it at its best as equal to the classical repertoire."
Lockhart moves seamlessly between pop, classical, rock, show tunes and country. "American Idol" finalist Melinda Doolittle sang gospel with him and the Pops a few times. She admits being on stage with the Pops can be daunting, but Lockhart always puts her at ease.
"Sometimes you feel like even with that huge symphony orchestra behind you that you're all by yourself up there, you know?" she said. "But he's so collaborative on stage. I can sing to him, we can play around, his attitude is so great."
For Doolittle, having the chance to perform with Lockhart and the Pops at the Hatch Shell this weekend is like a dream come true because she grew up watching the Fourth of July concert on national television.
"It's my mom's favorite," the singer said, laughing. "She taught me very young that the Boston Pops is where it's at when it's the Fourth of July."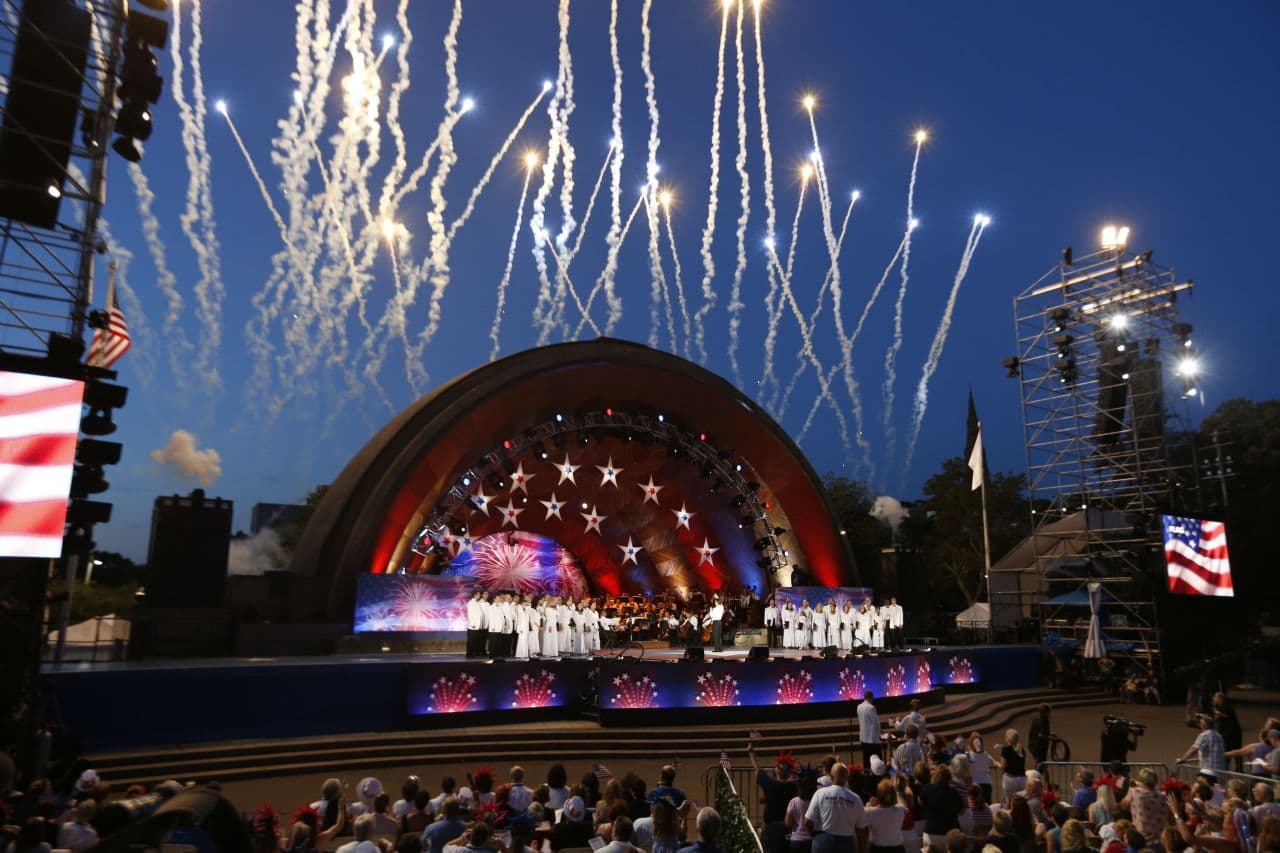 The concert hasn't been broadcast nationally since 2013, but conductor Keith Lockhart says since the Fourth of July Spectacular is now streamed live online he hopes people all over the world will help him and the Boston Pops celebrate his 20th anniversary.
"As I step onto that podium for the 21st time, I will take a moment to realize I'm about as lucky a music professional as I can possibly be," he said.
And in the spirit of democracy, Lockhart is excited to try something new at this year's concert: The first interactive "Pick the Pops Playlist" will invite live television and online audiences vote for music selections by text message twice during the course of the show.
The real-time selections will projected on a big screen and tallied up, then Lockhart will announce the winning on-demand pieces.