'The Rents Go Up And Up And Up': Indie Music Venues Struggle As Real Estate Soars
Play
This article is more than 7 years old.
Carla DeLellis has an advantage over other small music venue operators. She owns the building that's home to Johnny D's, the Somerville club her parents opened in 1969.
Nearly a half century later, she says the business still operates in the black — but there's too little profit in live music, and too much potential in developing her Davis Square property.
"When you look at how much effort you put in for how much money you get, as opposed to developing the property," DeLellis said, "I can make more money with less time, and not just for myself but for the future of my kids."
DeLellis, 53 and a single mother of four, is only booking shows through this winter. Then she wants to turn her property into a four-story housing complex with a business on the ground floor.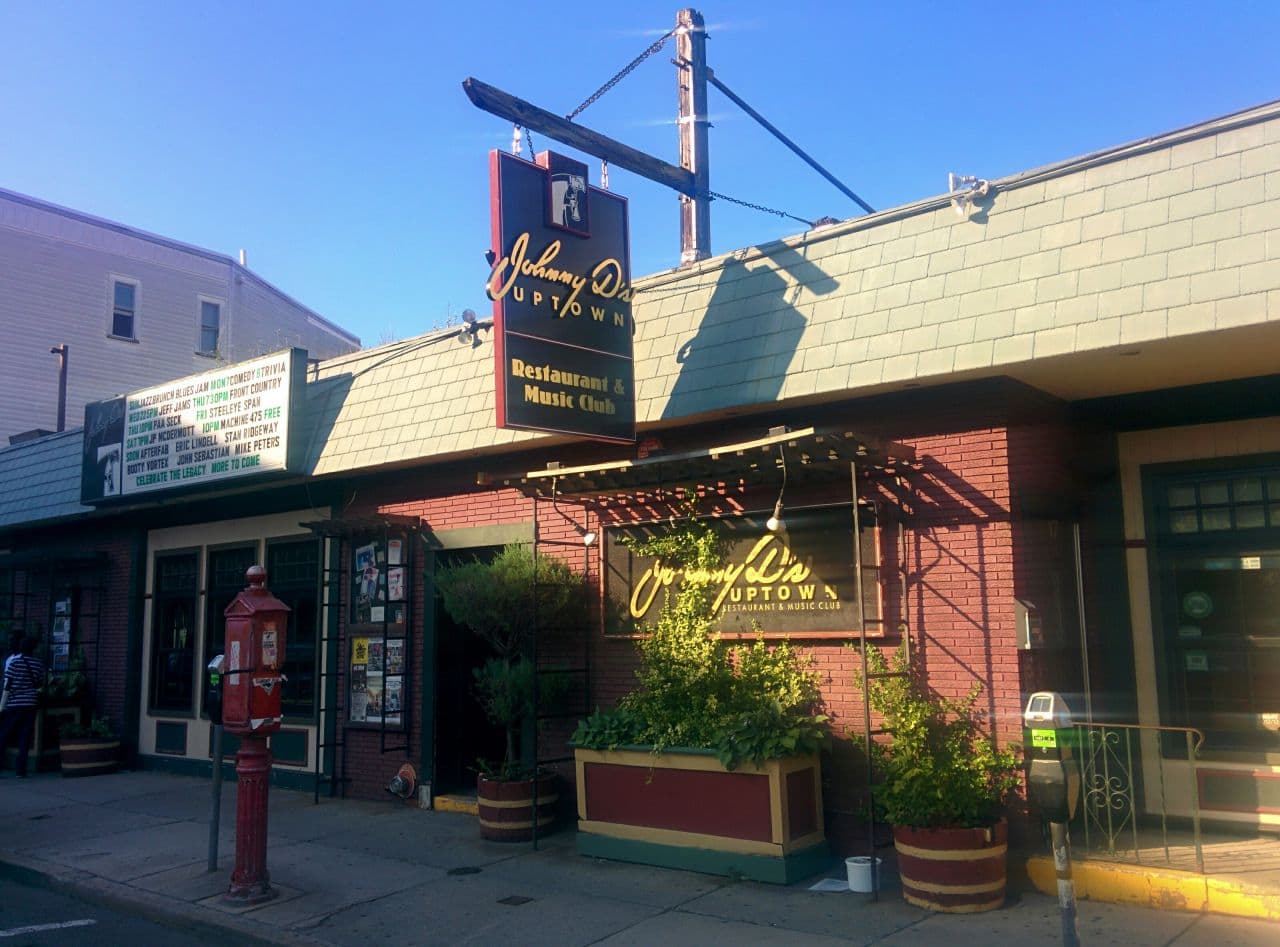 "If Somerville was not as hot as it is, then I'm not sure if the numbers would work the way they are now," she said.
Johnny D's is one of two legendary local music venues on its way out. T.T. the Bear's in Cambridge puts on its last shows this weekend. Their reasons for closing are varied and complex, but a common challenge they face is a white hot real estate market.
'The Rents Go Up And Up And Up'
Zillow data shows that median home values in Cambridge and Somerville have more than tripled over the last two decades.
"Davis Square is just like booming, it's like daffodils in the springtime," said Tim Warren, CEO of the Warren Group, which collects data on real estate in New England.
The Cambridge resident said Davis Square still has some of the charm Harvard Square has lost with time. But he can understand why the owner of Johnny D's would capitalize on today's market.
"It's such a hot and lively place that I imagine that the economic benefits of doing that instead of the grind of running a night club are probably compelling," Warren said.

T.T. the Bear's, in Cambridge's Central Square, is hosting its final shows this week — the tail end of a farewell run that included the Pixies and the Mighty Mighty Bosstones. On a recent night, general manager Kevin Patey stood on the curb outside the club and lit a smoke. He says this business model — the small, independently operated music venue — is history.
"The rents go up and up and up, to the point where you can't be competitive anymore," Patey said. "The only new clubs that are opening are corporate. They're backed my Live Nation or The Bowery Presents, and they have massive corporate funding behind them, whereas we're always sweating just keeping the doors open."
"The only new clubs that are opening ... have massive corporate funding behind them, whereas we're always sweating just keeping the doors open."

Kevin Patey, general manager at T.T. the Bear's
Patey says the death blow came when the owners of the neighboring Middle East restaurant and nightclub bought the property that houses both venues.
"I've known for some time that the writing was on the wall, and when they bought the building next door, I knew that was going to be the end for us," Patey said. "They bought the building and put our rent up $3,500 a month."
The owners of the Middle East say that was necessary. In November they bought the building for $7.2 million. It was a bitter pill for owner Joseph Sater.
"It's like you have a chandelier and one light is out," Sater said. "It's not going to make me feel good."
Sater vows to keep live music at his club, and he wants someone to come along and do the same at the space now occupied by T.T.'s.
"If I'm in it for the money I won't even keep the Middle East," he said. "Knock it down, give it to a developer, go high rise, go somewhere on the beach. The hell with everybody. No, man. I miss the '80s, I miss the '90s, I miss every other corner having a club... I want this town to be an arts center."
It's Not Just Music Venues
The market pressures on Johnny D's and T.T. the Bear's extend past music establishments. Take Raven Used Books in Harvard Square. Owner John Petrovato first opened the shop in a building owned by MIT. But when MIT sold, he said the new owner wanted market rate rent, and after 10 years Petrovato found himself getting priced out of the neighborhood.
Then he found another space, also in Harvard Square, owned by the Christian Science Church.
"They came down significantly on the rent because they wanted the Raven to be a part of the square," he said. "And it's because they don't care as much about the bottom line as having a good fit for them as well."
So Raven Books will stay in Harvard Square, thanks in large part to its new landlord, a nonprofit willing to soften the blow of market forces and keep a cultural holdout in business.
This segment aired on July 24, 2015.