At Revere Summit, Officials Say Collective Approach Needed To Fight Opioid Crisis
03:07
Play
This article is more than 3 years old.
If there was one overwhelming message from the opioid addiction and recovery summit hosted by Revere Mayor Dan Rizzo on Monday, it was this: Several groups are going to have to join forces if we're going to cut the number of opioid overdoses deaths in Massachusetts.
During the sometimes emotional two-hour-long summit, attended by several elected officials including U.S. Rep. Katherine Clark and Boston Mayor Marty Walsh, dozens of people spoke about the problem.
Several loved ones of some of the hundreds of people who have died of overdoses in Massachusetts in the last year alone addressed the crowd. Among them was Debbie Deagle, who lost her 32-year-old son Stephen to an overdose earlier this year.
"Just a few months ago, I don't think I could have even been standing here," she said. "I was inconsolable, and I didn't want to live another day."
Deagle said her son's addiction started when he was in college and was prescribed pain pills for impacted wisdom teeth. He moved on to heroin to shortly after. Deagle urged the loved ones of those struggling with substance use to come forward, because she said hiding the problem only makes it worse.
"I would have cried it from the roofs if I ever thought it would have saved his life," Deagle said. "So I'm encouraging all of you who have family or friends or friends of family who are addicted, who don't want to talk about it with their children, or with their friends, come out and talk."
Urging others to consider refusing a doctor's prescription for opioid painkillers, Deagle cited a statistic that shows the U.S. consumes 80 percent of the world's opioids.
"Those pills are synthetic heroin, so what you can do when you get a prescription is to tell the doctor that you don't want it," she said. "Just say 'no' to the prescriptions."
Many of the elected officials at the summit promised to take action. They pointed to the work already being done to strengthen prescription drug monitoring, crack down on the marketing of prescription painkillers and improve access to substance use treatment.
Deagle said lawmakers and health care providers need to work to create more treatment options and to require insurers to pay for long-term treatment.
"It needs to be graduated steps, it needs to be that you come out of rehab, and then you have a life coach counselor, somebody who will hold your hand and help you through this process of finding a job and getting your life back together again," Deagle said. "Because when you're in the [throes] of addiction, nobody has to hate you, you hate yourself enough."
Rep. Clark and Mayor Walsh promised to work on improving access to treatment and on increasing the use of the overdose reversal drug known as Narcan.
Clark also pointed to her efforts to deal with the rising number of babies born addicted to opioids, saying that in the U.S. a drug-addicted baby is born every 25 minutes.
Clark also said criminal justice policies need reform. "We now know that addiction does not discriminate, and we can't arrest our way out of this."
But many in the audience asked why the opioid problem is so prevalent, and whether law enforcement — particularly in Revere — is being tough enough. Mayor Rizzo answered that only a multi-pronged approach is going to help address a problem that's affecting the entire nation.
"On the Fourth of July weekend ... we had 11 reversals using Narcan in Revere — no fatalities," Rizzo said. "The town of Arlington had five reversals and three fatalities. This is not limited to the city of Revere. It is across the state of Massachusetts and it's across our country."
Rizzo, who organized Monday's summit, says he'll schedule a similar summit soon to get even more people and agencies involved.
"This is gonna be the first of many conversations until we get our arms around this terrible problem," he said.
This segment aired on October 27, 2015.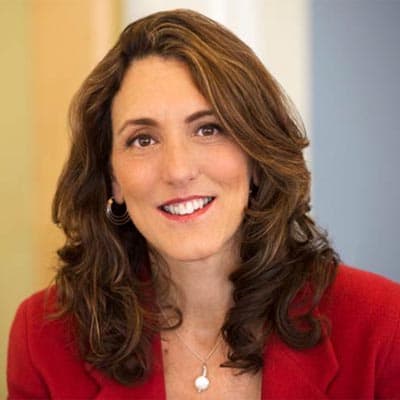 Deborah Becker Host/Reporter
Deborah Becker is a senior correspondent and host at WBUR. Her reporting focuses on mental health, criminal justice and education.