In Boston, Tuesday's Municipal Election Predicted To Be 'Lethargic'
02:17
Play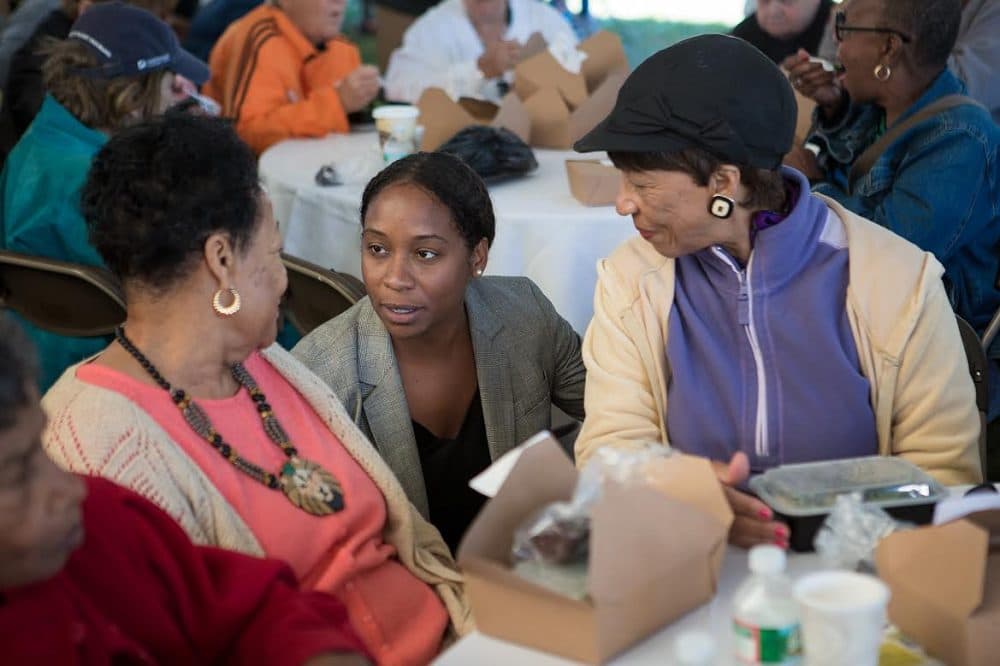 This article is more than 6 years old.
Tuesday's municipal election could be a big deal in Boston, with all 13 City Council seats on the ballot. But public interest in the election is low.
For the preliminary election in September, only 7 percent of registered voters in the city turned out to cast ballots.
Longtime Boston media and political strategist Joyce Ferriabough-Bolling predicts Tuesday's turnout will be "pretty pathetic" yet again.
"I think it's going to be as lethargic as the preliminary," Bolling said. "There's no mayor's race, there's no president's race."
The candidates have been out there campaigning, but it's not always easy getting voters to the polls.
"I think it's always a challenge when you serve on the municipal level, even for the most reliable and participatory voter, they tend to be more engaged in federal elections and state elections," At-Large City Councilor Ayanna Pressley said while meeting with voters at a senior citizens residential complex in Brighton.
"When something happens in your neighborhood or on your street, you don't call the president of the United States, and you don't call the governor of the commonwealth," At-Large City Councilor Michael Flaherty sais. "Yet when a gubernatorial elections hits, we have lines out the door and around the corner. But in municipal elections voters are far and few between. And at some polling locations you can hear crickets."
Low voter interest could be due to a lack of drama in this year's election. While Councilor Charles Yancey is facing a tough race for his District 4 seat against political newcomer Andrea Campbell, more than half of the district councilors are running unopposed.
And for the four at-large seats, there are only five candidates — four of which are incumbents. The fifth at-large candidate is Annissa Essaibi-George, who came in just out of the running in the election two years ago.
"I finished fifth in 2013. It's sort of where I'm starting now. But you get four choices, you get four votes, and statistically it works out in my favor, I hope," Essaibi-George said.
Polls are open across the city Tuesday from 7 a.m. to 8 p.m.
This segment aired on November 2, 2015.