3 Things To Know For Tuesday's Boston City Council Election
This article is more than 5 years old.
Boston's municipal election takes place Tuesday. There's no mayoral race on the ballot. And while five of the nine district councilors are running unopposed, here are a few things to know for Nov. 3:
The At-Large Race
There are five candidates vying for four at-large seats representing the entire city. Four of the candidates are incumbents — Councilors Michael Flaherty, Ayanna Pressley, Michelle Wu and Stephen Murphy.
Pressley and Wu were the top two vote earners in the at-large race during the last election in 2013.
Their only challenger is Annissa Essaibi George, a teacher and business owner. The 41-year-old Dorchester native has been endorsed by state Attorney General Maura Healey.
District 4
Over in District 4 -- which covers parts of Dorchester, Mattapan, Roslindale and Jamaica Plain -- the council's longest-serving member, Charles Yancey, is facing what could be his toughest race. Yancey, 66, is currently in his 32nd year as a city councilor and running for his 17th term. His challenger is Andrea Campbell, a 33-year-old political newcomer who has gotten a lot of attention with a well-funded campaign and numerous endorsements. Campbell already upset Yancey in September's preliminary election by winning almost 60 percent of the vote.
Voter Turnout
Turnout for Tuesday's election is expected to be low.
September's preliminary election, where just two seats had enough candidates to require preliminary balloting, drew a small number of voters. In that election, just over 5,500 voters — about 7 percent of registered voters -- went to the polls for the contested District 4 and District 7 races.
Here is a full list of candidates on Tuesday's ballot. And here is a list of polling locations.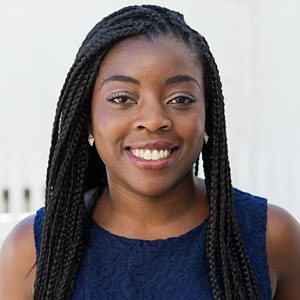 Zeninjor Enwemeka Reporter
Zeninjor Enwemeka is a reporter who covers business, tech and culture as part of WBUR's Bostonomix team, which focuses on the innovation economy.