Baker Announces Campaign To Remove Stigma Of Addiction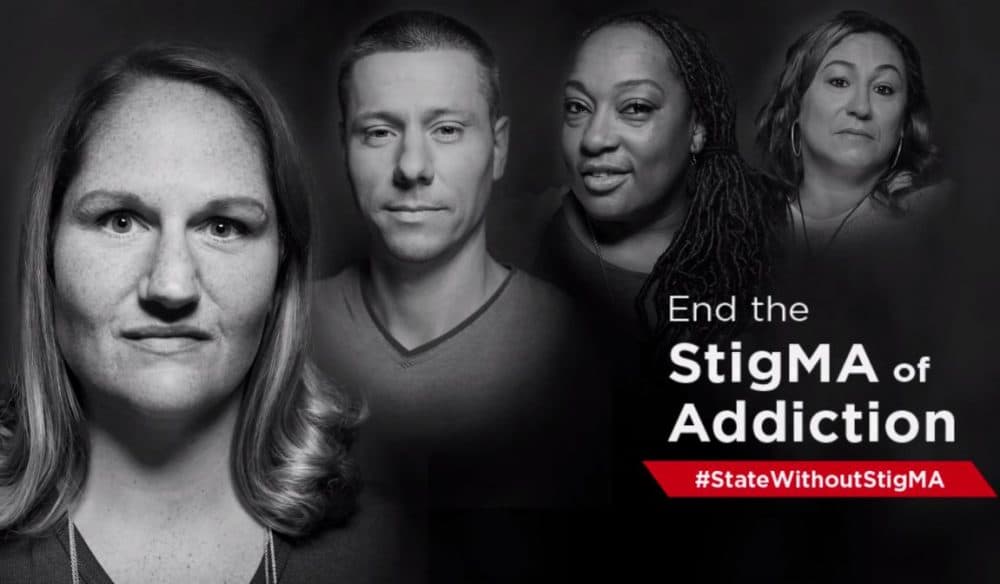 This article is more than 6 years old.
In June, Gov. Charlie Baker announced an opioid addiction awareness campaign aimed at parents. On Wednesday, he launched another statewide media campaign; this second one — #StateWithoutStigMA — seeks to end the stigma around drug addiction.
The new campaign, according to a release from the governor's office, is "designed to impact the negative stereotype of drug misuse, asserting that addiction is not a choice, it's an illness."
"Studies show that stigmas can prevent people from getting into treatment -- holding them back from recovery, stability and success," Baker said in a statement. "This campaign is another effort to bend the trend and change the way we think about opioid misuse and addiction."
Added Marylou Sudders, the state health and human services secretary, in a statement of her own: "Embracing those who are struggling, rather than shunning them, is a critical component to curbing this crisis."
One example of stigma cited by the state campaign: using "hurtful words and labels, including junkie, loser, thief, druggie, abuser and addict."
The five-week campaign will include radio, digital and billboard ads. Banners will hang on municipal buildings in communities with high overdose rates, including Worcester, Revere and Somerville. Residents will also be encouraged to share their own stories on Twitter and Facebook.
The $850,000 campaign was paid for through a federal grant, according to Baker's office.
Like the last statewide campaign, which ended in July, the StigMA effort includes stories of residents who have dealt with drug addiction — either themselves or through a family member.
"No one can be shamed into recovery. Getting addicted wasn't a choice that I made," said Mike Duggan, whose story is featured in the campaign and who spoke at a Wednesday press conference with the governor. "Addiction is a chronic disease, just like diabetes or heart disease."
Last month, Baker proposed legislation aimed at fighting the state's growing opioid epidemic.
Revised figures show there were 1,256 opioid-related deaths in Massachusetts last year.
With reporting by WBUR's Steve Brown