Boston Mayor Walsh, Wynn Strike A Deal To End Legal Battle Over Everett Casino
This article is more than 7 years old.
The long legal battle between the city of Boston and Wynn Resorts, which is developing a casino in neighboring Everett, is over.
Boston Mayor Marty Walsh on Wednesday night announced he'd reached a surrounding community agreement after engaging in direct talks with Wynn Resorts CEO Steve Wynn. The city will drop its legal efforts.
The deal comes more than a month after a judge dismissed a lawsuit filed by Boston in an attempt to block the $1.7 billion casino plan in Everett.
Walsh had argued that the casino would exacerbate traffic woes in the Boston neighborhood of Charlestown, and that Boston should be considered a host community for the massive project.
The legal fight was costly. Boston spent nearly $2 million in the fight.
"This isn't about winning or losing, this is about moving forward, and that's what this deal is all about," Walsh told WBUR on Wednesday night.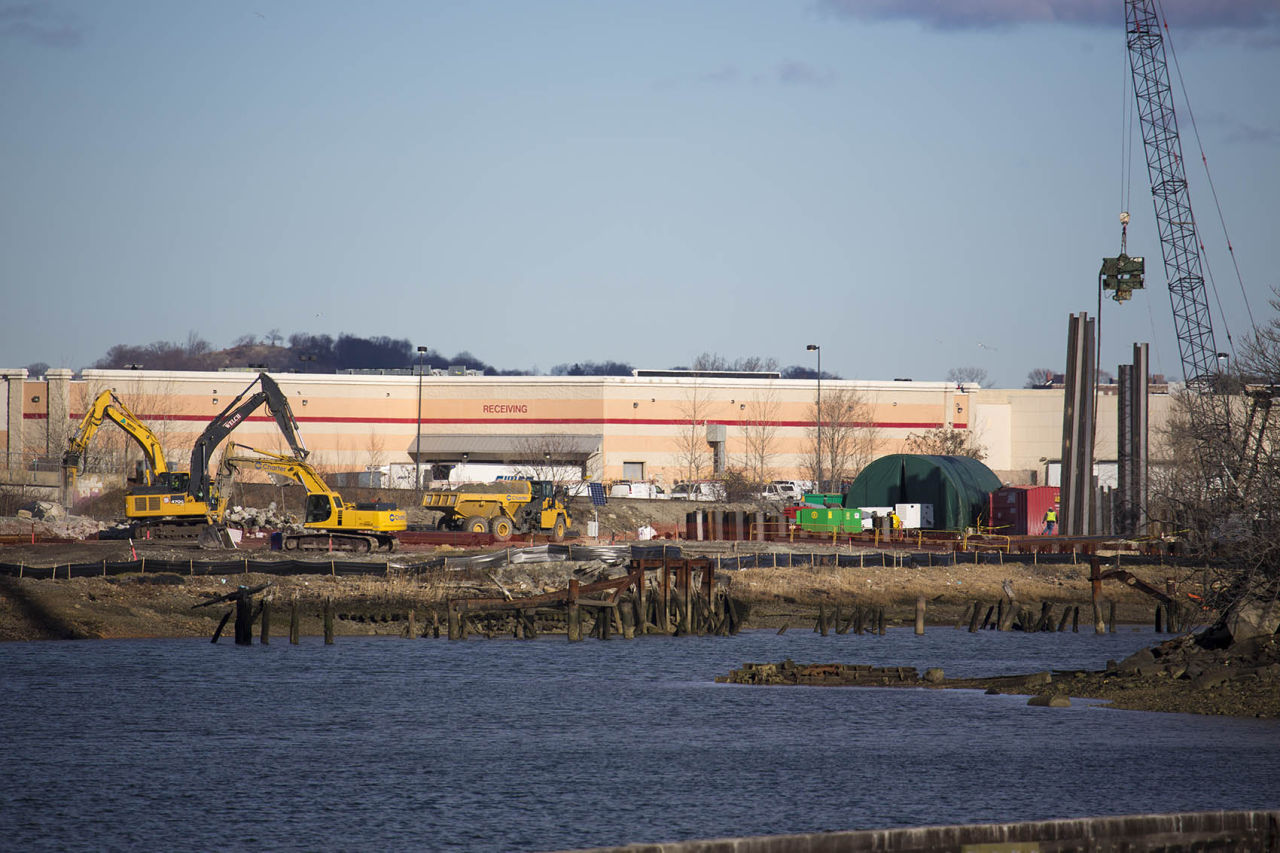 The deal with Wynn means the casino company will chip in $6 million more than it originally agreed to give Boston.
In total, the deal includes $68 million in mitigation funds for Boston, according to the city. Here's the city of Boston's breakdown:
$31 million over 15 years for community impact;
$25 million over 10 years for Sullivan Square infrastructure improvements;
$11 million for traffic mitigation in Charlestown;
$250,000 for a Regional Working Group on a long-term fix for Sullivan Square;
Good faith effort to purchase $20 million annually over 15 years from Boston businesses; and,
$1 million for reimbursement of professional expenses.
Wynn also agreed to work with Boston "to explore moving the Boston Water and Sewer Commission's Materials Handling Facility with the goal of creating public open space along the waterfront in Charlestown."
"There's other big issues in the city we have to deal with, and [the Wynn casino has] been lingering for my entire time as mayor for two years and now we can put it behind us and move forward," Walsh told WBUR.
In a statement, Wynn Resorts said "[w]e are eager to turn the page in our relationship with the City of Boston and begin a new chapter that will culminate with a beautiful, five-star resort overlooking Boston Harbor."
Everett Mayor Carlo DeMaria said he's happy the hurdle's been removed.
"When you're a mayor of a city and another mayor is going against your project, it's always disappointing, and I'm glad Mayor Walsh was able to protect his interest," DeMaria said.
The Massachusetts Gaming Commission still needs to approve the deal.
But in a statement, spokeswoman Elaine Driscoll said the "Commission is very pleased to receive news of a resolution between the City of Boston and Wynn Everett.
"The Commission looks forward to reviewing the details of the agreement and views this development as significant progress toward the awaiting jobs and economic development for the Eastern Mass region."
The Plainville slots parlor in Plainridge is the only facility licensed under the 2011 expanded gambling law that's opened to date. In addition to the Everett casino, another full-scale casino is licensed in Springfield and remains in the development stage. Casino developers in southeastern Massachusetts remain in the regulatory phase.
With reporting by the WBUR Newsroom and State House News Service
This article was originally published on January 28, 2016.