New Plans For Boston's City Hall Plaza Include Ferris Wheel, Urban Beach And Winter Ice Park
Boston City Hall Plaza may soon have a Ferris wheel, a winter ice park and an urban beach in the summertime — as part of the city's efforts to reimagine the space.
The city announced Thursday that it selected Boston Garden Development Corporation to revitalize City Hall Plaza. The company, which will have a three-year contract with the city, was chosen from three vendors.
In its proposal, Boston Garden Development Corporation said it wants to make City Hall Plaza a community gathering spot and tourist destination — turning the "rigid, lifeless and impersonal" brick and concrete area into a more "liveable, active space" year-round.
The city has been looking for ways to make the public space more inviting and aesthetically pleasing. City Hall Plaza is the home of the Boston Calling music festival, and it has hosted World Cup viewing parties and a roller disco party. And last summer the city installed an artificial grass lawn with colorful lawn chairs.
The contract with Boston Garden Development Corporation aims to take that further. The company's proposal suggests a variety of events and amenities in different parts of City Hall Plaza. One area, which the proposal refers to as the music and "ahts" zone, would feature concerts as well as film and dance programming. A "hospitality" zone would feature a two-story central gathering place with seating. There would also be a Boston marquee sign, which the proposal calls "the ultimate new Boston selfie station."
Another area of the plaza would be used for winter outdoor activities, including a winter park complete with an ice trail, and a winter garden with hot chocolate stands.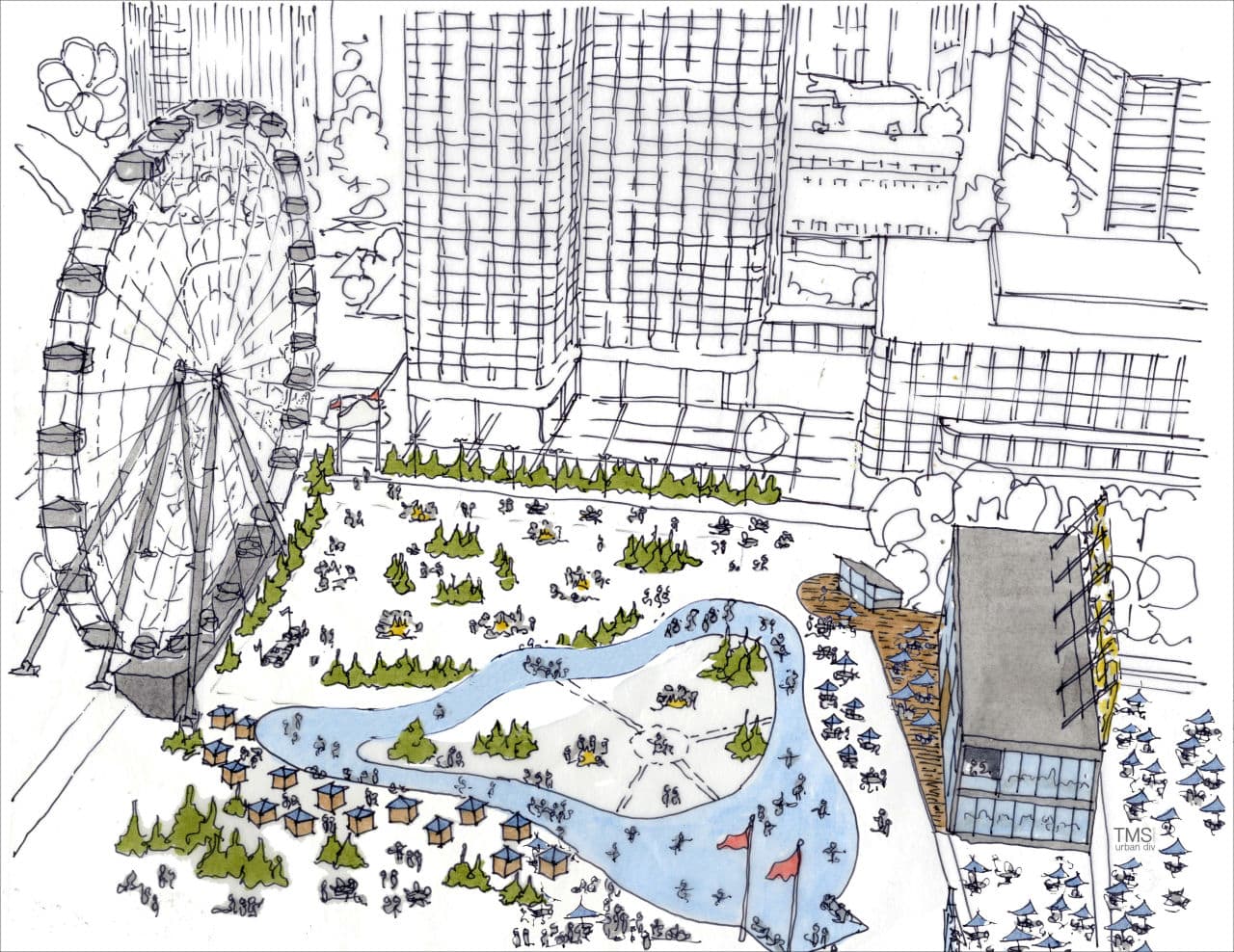 In the summer, the area would be transformed into an urban beach with boardwalks and festivals.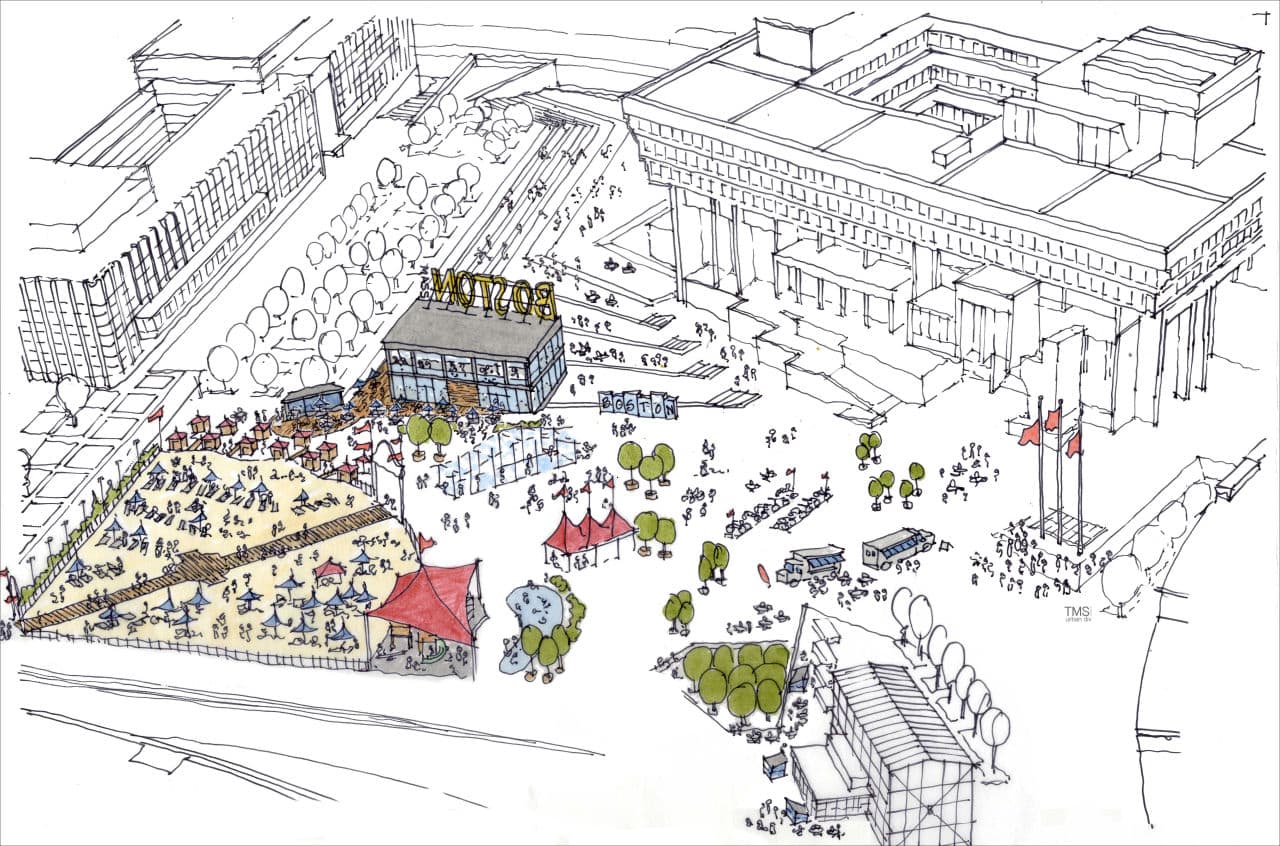 The proposal also suggests installing an observation wheel, similar to the ones in Chicago and London. Other ideas in the proposal include adding interactive art installations, a playground, and dining and beer garden venues.
The proposal isn't final. The city says it will gather feedback from residents before finalizing plans. According to an initial timeline in the proposal, the changes would be rolled out in different stages over the next year.
Boston Garden Development Corporation is owned by Delaware North Companies, which owns TD Garden.