Writer James McBride Says It Loud: The Proud But Tragic Story Of James Brown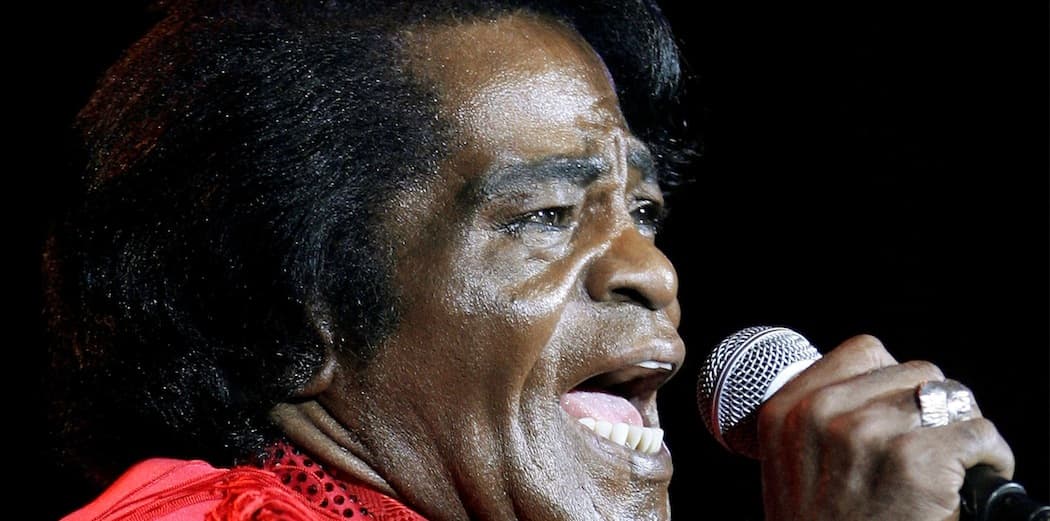 This article is more than 5 years old.
On the face of it, James McBride's last two excellent books are at seemingly opposite poles. "The Good Lord Bird," about the radical abolitionist John Brown, is a work of fiction, often very funny and surreal, a blend of Mark Twain and Zora Neale Hurston. The new one, "Kill 'Em and Leave," about James Brown, is nonfiction, often exceedingly sad and straightforward, a highly opinionated cross between Norman Mailer's nonfiction and Miles Davis' autobiography.
But forget categories, "Kill 'Em and Leave" and "The Good Lord Bird" are kissing cousins. The writing has the same jazz-poetry feel and an I'll-go-where-I-want-to-go self-confidence that as good as says, "I know this isn't how you're supposed to write a biographical book, but it's how I'm going to tell this story."
It's quite a story, too, and quite a bit of storytelling. As with John Brown, there's no doubt that McBride thinks highly of James Brown, but he isn't afraid to make every nuance of their craziness as much a part of the story as their visionary mode of going about their business.
---
Rare James Brown Live Recording Gets Vinyl Release From Malden Record Label
James McBride will be appearing at Writers in the Loft at The Music Hall in Portsmouth, N.H., April 18 at 7 p.m.

---
James Brown, who died Christmas Day in 2006, was a troubled man and often "outright cruel," according to a bandmember. He had four wives and at least 11 children — he was abusive to women and the children had to make appointments to see him at one point. Yet he had a code of conduct that far surpasses that of the average man or woman. He helped keep Boston from erupting in flames on April 5, 1968, when he performed at the Boston Garden, the day after the Martin Luther King Jr. assassination. Brown, who didn't finish high school, left $100 million to schoolchildren. But those wives and children — "six claimed, one adopted, and at least four others unclaimed" — have been fighting so hard for that money to go to them that the only people getting rich from Brown's death are lawyers, as McBride laments throughout the book.
McBride is equally articulate about Brown's music and the place it has in the pantheon of American rock 'n' roll — as well as the brilliance of the sidemen responsible for the Brown sound. The title, "Kill 'Em and Leave," comes from the expression that implies "leave them wanting more" and in Brown's case, he took it to extremes — not waiting around for accolades after he knocked everyone dead.
Here's McBride, who's also a jazz performer and composer, on funk:
"Let me take a moment to mention groove here. And funk. When I was coming up, a lot of serious jazz players couldn't stand funk. Their reasoning: It was technically simple. Unlike jazz, there was no harmonic or technical challenge, no furious chord changes that required mathematical efficiency in your head to figure out where the thing was going and how to make your knowledge of split-second timing."
He then compares jazz to basketball and funk to baseball — the funk musician basically has to wait for the pitch and adjust to it — "That's why funk is as challenging as jazz. You must know when to enter the groove, and what to play."
"Kill 'Em and Leave," though, is as much a meditation on the sorry history of race relations in America. Even among blacks. "Brown was not fond of Berry Gordy and his Motown crew … deep down he felt resentment toward the light, bright, educated, acceptable-to-white-folk folks that Berry and Motown seemed to represent."
Moral outrage is everywhere in these 232 pages — "These are the kids that James Brown left his money to. As the lawsuits drag on and his estate plummets in value, the children of Reuben Elementary School can't afford the cost of lunch." It's often mixed with McBride's sense of humor — "Yankees are so stupid." (He's not talking about the bane of the Red Sox.)
There are heroes in the book — people who remained loyal to Brown through thick and thin and many paid a heavy price. McBride is not above playing favorites with the facts. In talking about how one of those men, Al Sharpton, had been unfairly maligned 25 years ago, McBride doesn't mention that Sharpton was hardly a victim in the Tawana Brawley affair — Sharpton alleged that a New York assistant district attorney, Steven Pagones, was one of the rapists in the case. Sharpton and two other men were found guilty of defamation, Sharpton having defamed the man seven times over. Pagones blamed Sharpton and the others for the breakup of his marriage.
At another point, McBride faults corporations and government for giving retirement pensions to classical musicians but not blues, jazz or rhythm and blues musicians. Actually, it's hard-fought union negotiations that have produced most of that money for classical musicans, not corporations or government.
Still, I'm happy to shut my editor off — I was once literally one of McBride's editors at the Boston Globe. He was a good writer back in the 1980s and a superb one now. The bulk of McBride's argument, by far, is right on. The musical accomplishments and charitable aspirations of James Brown are transcendent; his failings repellent. That McBride captures those two extremes while telling the less than transcendent story of venality and racism in America is a masterful accomplishment.
Ed Siegel is editor and critic at large for The ARTery.