5 Things To Watch For At The 120th Boston Marathon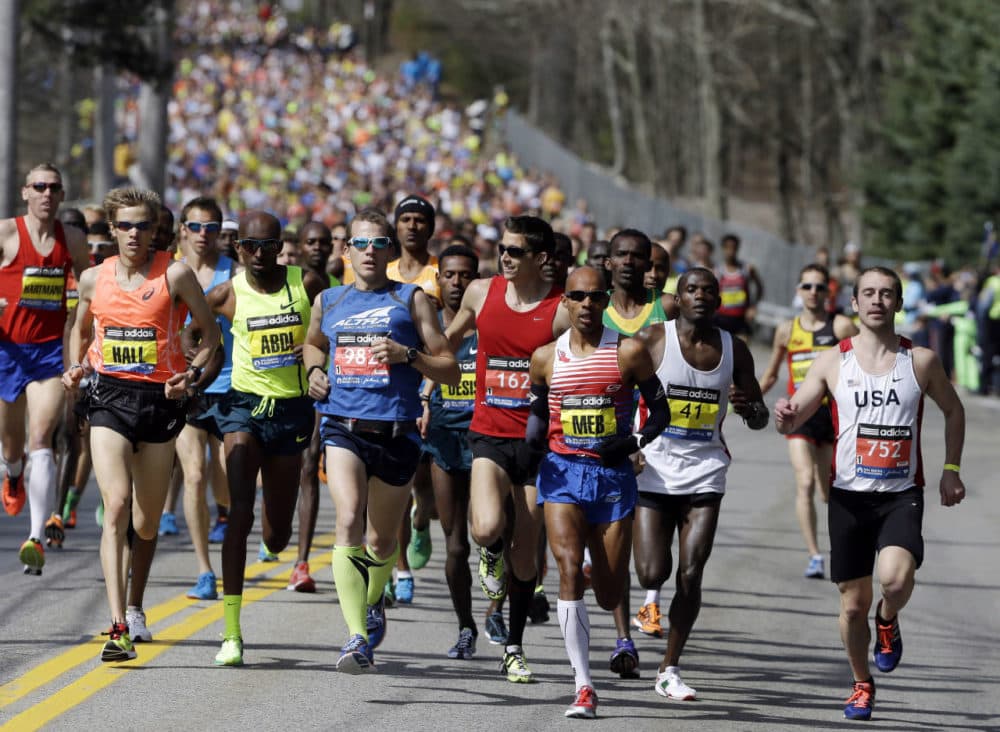 This article is more than 5 years old.
Today marks the 120th anniversary of the Boston Marathon. It's a special year, and if you're planning on watching the race, we've created a guide with everything you need to know here — and below are five things to look out for in what looks to be a highly competitive race.
1. It's Tough To Defend A Marathon Title
Marathons are just about impossible to predict.
The weather can play a huge rule. A runner may be nicked up with an injury no one else is really aware of. And a lot can go wrong over the course of 26.2 miles anyway, even if you feel great on the starting line.
There hasn't been a back-to-back winner in the men's open race since Robert Kipkoech Cheruiyot in 2008.
The only back-to-back winner in the women's race in the last decade is Rita Jeptoo, who won her second straight in 2014. And she's banned from the sport right now, because she tested positive for performance-enhancing drugs.
That said, I'm not counting out a second-straight win for Ethiopian Lelisa Desisa. He also won Boston in 2013 and again last year.
He's great in these sorts of championship races, and he wants to demonstrate he belongs on Ethiopia's Olympic team.
Last year's women's winner Caroline Rotich has a similar goal, but this year the Kenyan will run against a number of women with marathon times faster than her best.
2. Where Are The Best American Marathoners?
Oh, they're in Boston, but they may spend more time at Fenway Park than they do on the marathon course.
Most countries use a sort mysterious process to select their Olympic teams. We do it on one day, in one race. That happened in Los Angeles back in February, and 2014 Boston winner Meb Keflezighi finished second to earn an Olympic berth.
Shalane Flanagan, a Massachusetts native who has two top-10 finishes at Boston, also made the Olympic team out in LA. So they have no incentive to run another marathon before the Olympic races in Rio in August.
Keflezighi and Flanagan threw out the first pitch at the Red Sox game on Saturday.
There is a cool American story in the 120th Boston Marathon. Neely Spence Gracey is making her marathon debut in this race.
She made her world debut when she was born on April 16, 1990 while her dad, Steve, was finishing 19th in the Boston Marathon. Her father had been assured by a midwife that his daughter's birth was not imminent.
He found out that was not the case after he crossed the finish line in Boston.
3. The Wheelchair Races Look Awesome
Boston was one of the first major marathons to take wheelchair racing seriously, and it has paid off with some incredible performances over the years.
American Jean Driscoll won the women's race eight times before she retired. South African Ernst van Dyk has 10 titles — more than anyone — and he's one of six former men's winners in the 2016 race.
The defending men's champion is Marcel Hug, of Switzerland, who, like the defending women's winner, American Tatyana McFadden, hates the downhills on the Boston Marathon course.
Most runners would think they are crazy, because they like climbing Heartbreak Hill more than they do going down the other side.
What's also crazy is the fact that McFadden, who could win Boston for the fourth straight time, will be in London less than a week later to compete in that city's marathon. She's won both races in the same year before. Are you kidding?
4. Cheers To The Charity Runners
According to the Boston Athletic Association, marathon runners who compete for organizations that race for money for various causes will contribute more than $28 million to those causes this year.
This is also the 28th year for the BAA's official charity program, which allows men and women to get the coveted entry into the race without running a qualifying time for their age or gender. The trade off is promising to raise a certain amount of money.
Since its inception, more than $175 million has been raised under the banner of the charity program. That doesn't include what will be raised this year.
So you might give an extra cheer to that competitor wearing a shirt that says "I'm running for mom" in this year's marathon.
5. Celebrating 120 Years Of Competition
An event that's celebrating its 120th birthday has no shortage of anniversaries to mark. The big one for the Boston Marathon this year is 50 years since the first woman ran the race.
Roberta "Bobbi" Gibb took a cross-country bus trip from California to her parents' home in Massachusetts in April of 1966 and announced she was running the marathon.
She did, even though women were not allowed. Men had decided that women should not be allowed to run more than a mile and a half. Gibb and the other pioneers of women's running demonstrated how ridiculous that was, and this year nearly half of the 30,000 or so runners in the Boston Marathon field will be women.
One of them is Mikki Wosencroft, a Native American of the Narragansett Tribe. Her grandfather was a friend and training partner of Ellison "Tarzan" Brown back in the 1930s. Brown won the Boston Marathon twice. 2016 marks the 80th anniversary of his first triumph in 1936.
The men's and women's winners in today's Boston Marathon will each receive $150,000, the wheelchair champions $20,000.
Ellison Brown didn't get a check when he won either of his Boston Marathons, but Wosencroft says he was strategic in races where there was prize money. If first place had a watch for a prize and second place money, she said he'd run for second. And he'd take the money home to his family.
This segment aired on April 17, 2016. The audio for this segment is not available.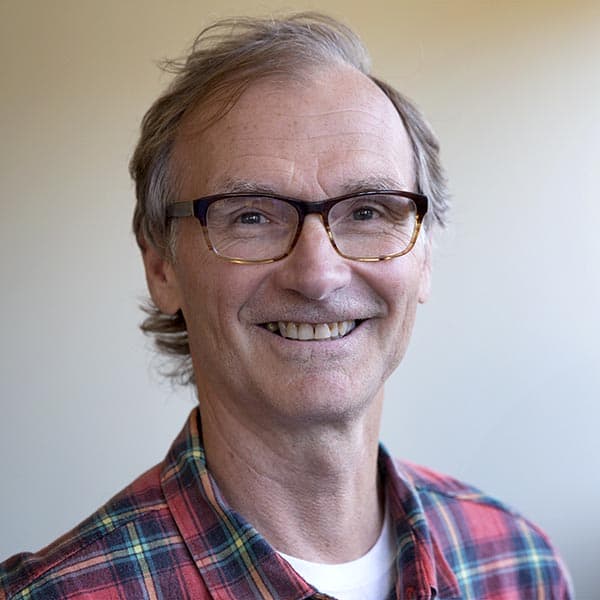 Alex Ashlock Producer, Here & Now
Alex Ashlock was a producer for Here & Now since 2005. He started his WBUR career as senior producer of Morning Edition in 1998.