Labor Secretary: States Lead The Way On Family Leave, But Mass. Could Do More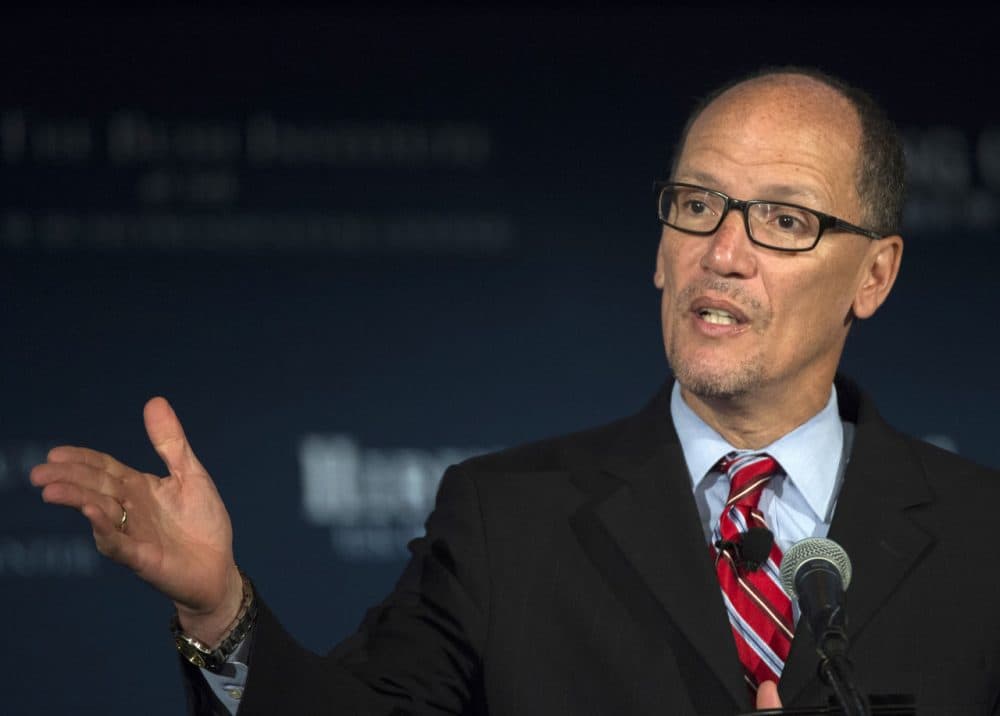 This article is more than 5 years old.
Being able to take paid time off for illness or to care for a newborn child is not just important for families, but for the country's global competitiveness. That's the message U.S. Secretary of Labor Thomas Perez brought to Massachusetts Wednesday.
Perez joined Attorney General Maura Healey as well as other state officials and local business leaders at the Cambridge-based software startup Tamr for a roundtable discussion on the issue of paid family leave and how state governments can push policies forward.
The U.S. is behind other industrialized countries because it doesn't have a federal paid leave policy, but states are leading the way on this issue, Perez said. And while many state governments are making strides, there's more work to be done in Massachusetts, he added.
"I'm a Red Sox fan and I don't like the Yankees, but I do need to inform you that the state of New York is ahead of the state of Massachusetts on the issue of paid leave," Perez said. "So if people here in Massachusetts are comfortable with the state of New York being ahead of the state of Massachusetts that would be at odds with my experience from when I lived here in Massachusetts."
There are currently three bills (H 1718, S 1008 and H 809) on paid family leave being taken up on Beacon Hill. Each would allow Massachusetts workers up to 12 weeks a year of paid family leave that would be funded by employer contributions, though the bills differ on the amount of that benefit.
Massachusetts Sen. Karen Spilka, an Ashland Democrat who sponsored one of the bills (S 1008), was also at Wednesday's event. She said she hopes to have legislation on the governor's desk by the end of this session.
"It's easy to say well this is really tough ...  [but] this is doable," Spilka said. "It's not only doable but it's a must. We have to do this for our economy, for our state and our competitiveness ... we'll be losing employees, losing people if we don't take advantage of some of these policies."
While the issue of paid family is often talked about in political terms, there is also the issue of company culture. Many companies — startups in particular — tend to have a workaholic culture that can hinder people from embracing paid family leave.
Perez pointed to Tamr as an example of a startup that has successfully adopted a family leave policy. The company, which produces a platform to organize big data, offers up to 18 weeks of paid leave to its employees. Perez said companies that embrace paid leave can often influence other companies to pursue similar policies.
"They understand that when you have paid leave it's a talent retention strategy," Perez said. "The challenge for us as a nation is that you shouldn't have to win the boss lottery in order to get access to federal paid leave, and it creates an unequal playing field."
While tech companies and startups may see paid family leave as an attractive tool to lure highly skilled workers, that appeal doesn't always translate to lower wage employees.
Perez said some states such as California have taken strong steps to expand paid family leave to low-income employees, but more states need to follow suit.
Healey said paid family leave is imperative for all types of businesses.
"It doesn't matter if you're a startup, it doesn't matter if you're traditional brick and mortar, this is an issue for every employer in this country and more important it's an issue for our overall growth trajectory," Healey said.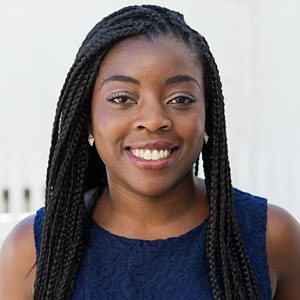 Zeninjor Enwemeka Senior Business Reporter
Zeninjor Enwemeka is a senior business reporter who covers business, tech and culture as part of WBUR's Bostonomix team, which focuses on the innovation economy.