Boston Public Library Names David Leonard As New President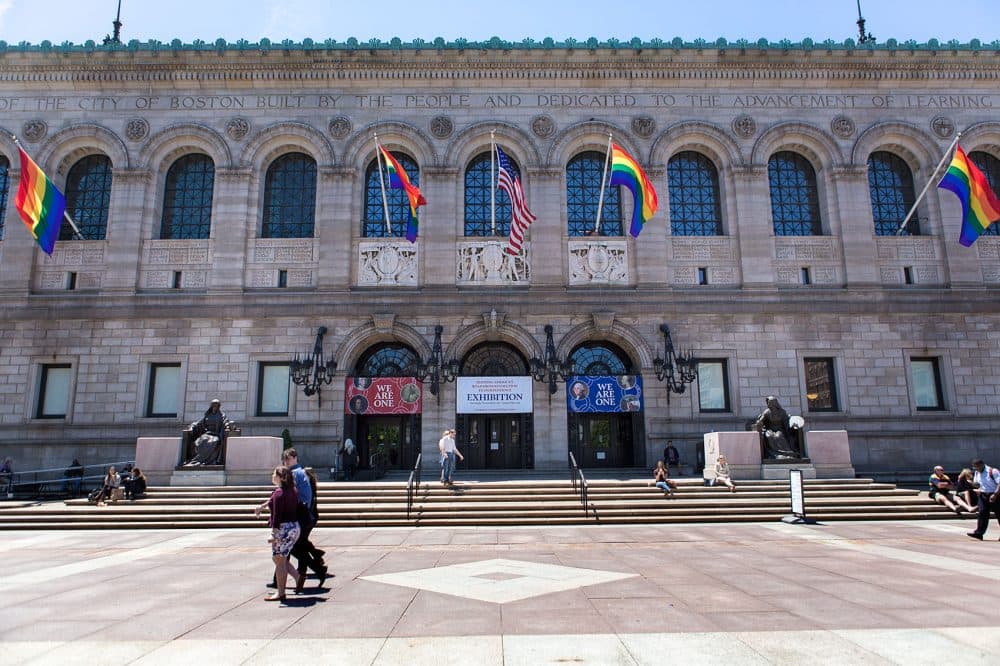 This article is more than 5 years old.
Interim Boston Public Library President David Leonard will move into the permanent position, the library's Board of Trustees decided Tuesday.
The job has been open since former President Amy Ryan resigned last year after coming under fire when two prints, valued together at more than $600,000, were reported missing. The artwork was soon found and the library determined they were "simply misfiled."
In May, the board offered the job to Jill Bourne, the city librarian for the San José Public Library in California, but she declined the offer last week, citing personal reasons.
The board said in a statement Tuesday they are confident of the library's future under Leonard's helm.
"His leadership capabilities and vision over the past year have kept this great institution evolving and innovating, and we know that will continue for years to come," Board of Trustees Chair Bob Gallery said in a statement.
Leonard told WBUR's Newscast Unit that it's an "incredible privilege" to lead such an established institution and one that has a tangible impact on the people it serves.
"Whether it's looking for a job, getting connected to the internet, learning new skills, finding a book to read — all of that makes an important difference in the everyday lives of residents of Boston, Massachusetts and visitors from beyond," Leonard said.
Leonard, who has been at the library for seven years, was the interim president since July 2015. Prior to that, he was director of administration and technology at the BPL.
With additional reporting from the WBUR Newsroom