Islamic Center Sues Town Of Dudley Over Rejection Of Proposed Cemetery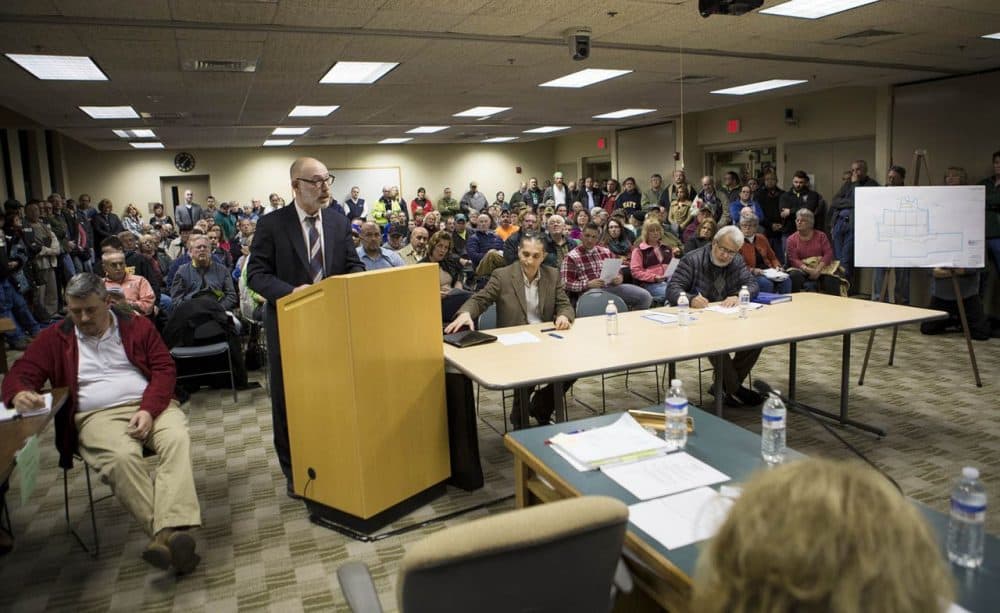 This article is more than 5 years old.
A group that wants to build an Islamic cemetery in the central Massachusetts town of Dudley is suing the town over its rejection of the proposal.
The Islamic Society of Greater Worcester says officials in Dudley are being "unfair and prejudicial" in their refusal to issue a special permit for the Muslim burial ground.
Attorney Jason Talerman, who represents the Islamic society, says officials have violated several laws in refusing to issue a permit for the cemetery.
"My clients have worked with them, compromised, and the town just kept kicking them in the teeth," Talerman told WBUR, which first reported on the fight over the cemetery in February. "And after a certain point my clients said 'Enough is enough' and we're gonna secure our rights and respond to the prejudicial treatment and bigotry that town officials have expressed towards them."
Earlier this month, the Dudley Zoning Board of Appeals ruled that the Islamic society was not eligible to apply for a cemetery permit because the town had not been offered an opportunity to buy the land first.
The Islamic society had in January entered an agreement to buy the land, a 55-acre parcel of old farmland. Neighbors of the land have expressed fears about the contamination of local wells.