Mass. Income Growth Lagged The Nation's In 2015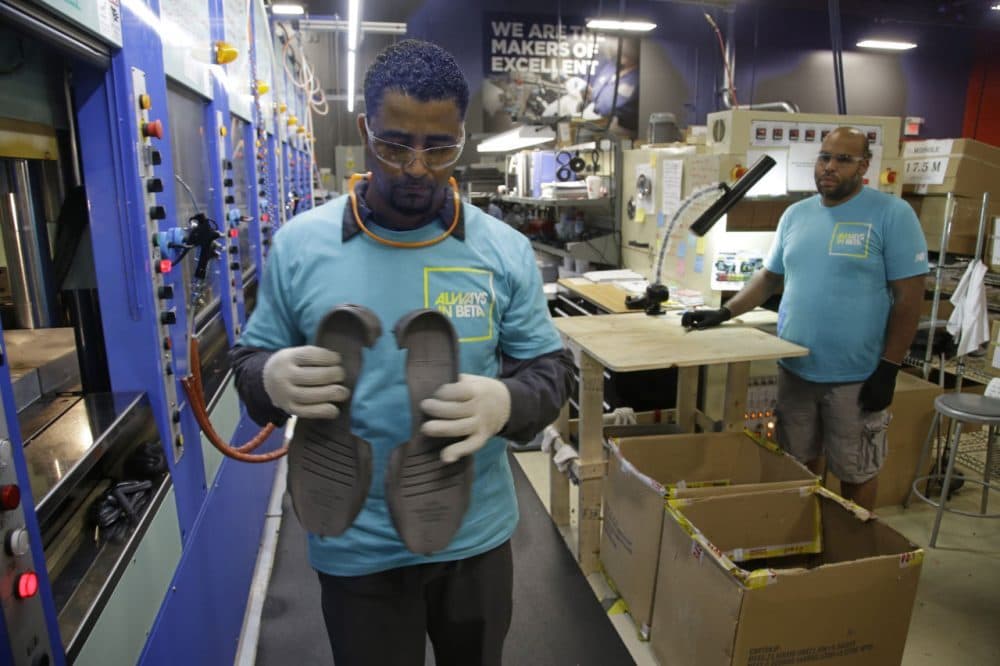 This article is more than 6 years old.
Households in Massachusetts saw their incomes rise in 2015, but at only about half the level of gains nationally.
Median household income grew just 2 percent in Massachusetts from 2014 to 2015 (from $69,223 to $70,628), according to census data released Thursday. For the United States as a whole, household incomes rose 3.8 percent (from $53,713 to $55,775).
(Here, you may be saying, wait, two days ago you reported that U.S. household incomes grew 5 percent over the year. Well, Thursday's state data comes from the Census Bureau's American Community Survey; Tuesday's data came from a related but separate survey.)
Of course, Massachusetts' overall income level masks demographics differences.
For instance, median income for African-American households was $42,114 in 2014, and actually fell, to $41,732, in 2015, according to the census survey.
Income for Hispanic or Latino households (of any race), however, went the other way — in a big way. In 2014 Hispanic/Latino median income was $34,507, according to the survey, and rose significantly, to $38,195, in 2015.
Income for non-Hispanic/Latino white households was still far higher, from $75,598 in 2014 to $77,091 in 2015.
And there are also regional differences in income. For instance, median household income in the Boston metro area — a wide swath that includes the city but also parts of southern New Hampshire — grew faster than the the state as a whole -- 4.1 percent from 2014 to 2015, or $75,710 to $78,800.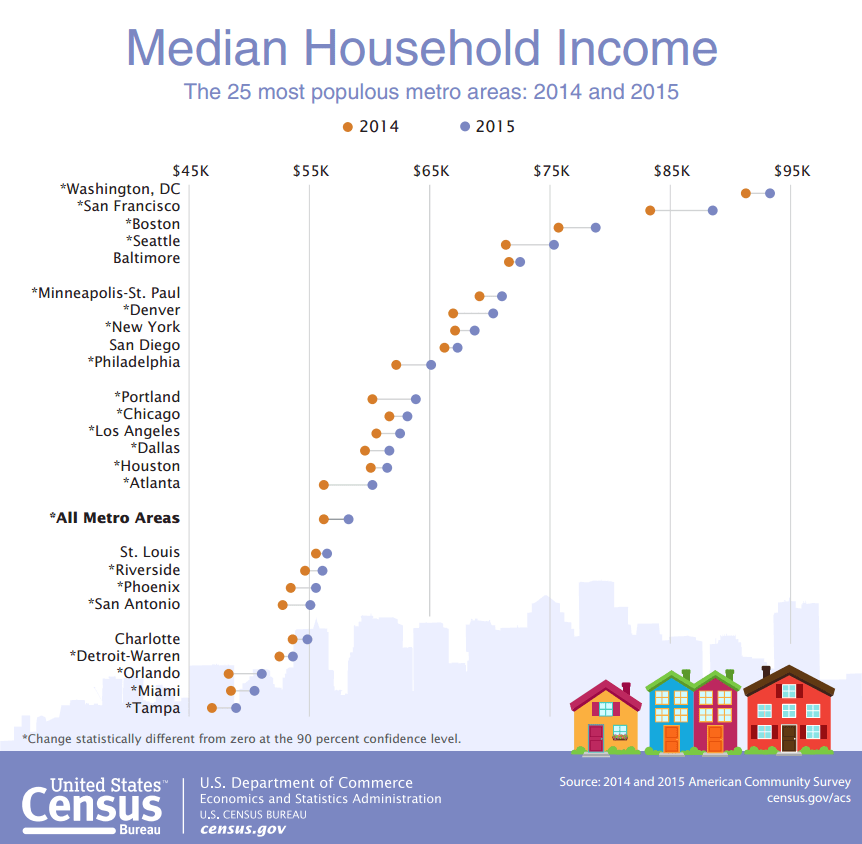 Thursday's census data came out on the same day as the latest state jobs report, which showed that the Massachusetts unemployment rate is under 4 percent for the first time since 2001.
For all of 2015, the state jobless rate was below the national rate, and Massachusetts gained an estimated 41,100 jobs last year. A tight labor market should lead to increased wages, as employers compete over fewer available workers.
Here are a few more details from the census report:
The Massachusetts poverty rate fell just 0.1 percentage point, from 11.6 percent in 2014 to 11.5 percent in 2015. The nation's rate dropped more significantly, from 15.5 percent to 14.7 percent.
The state's "Gini coefficient" — a measure of income inequality — dipped ever-so-slightly from 2014 to 2015.
"In 2015, the Boston metropolitan area had the highest health insurance coverage rate (97.0 percent) among the most populous 25 metropolitan areas."
Now, two caveats.
First, the report obviously just covers last year, and zooming out can provide more insight on trends. For instance, as the left-leaning Massachusetts Budget and Policy Center wrote Thursday, "... poverty rates remain well above pre-recession levels (2007) and median incomes remain below pre-recession peaks."
And second: The census data are based on a survey, and so there are margins of errors (and critics of the methodology).