Health Workers Say Some Patients Are Missing Appointments After Trump's Ban
Resume
On Tuesday, the 9th Circuit Court of Appeals in California began hearing arguments in a case weighing whether to continue the suspension of President Trump's travel ban on immigrants from seven majority-Muslim countries.
In Massachusetts, some health care workers say the uncertainty over the White House's immigration orders is directly affecting their immigrant patients. The workers say some patients aren't coming to their appointments because they're afraid.
That's been the case at the Immigrant and Refugee Health Programs at Massachusetts General Hospital in Chelsea.
Community health worker Debby Valdez regularly calls MGH Chelsea patients to check in, but she says her routine checks are increasing because so many of the facility's patients are concerned.
Adds Sarah Abernethy Oo, the program's director of community health improvement: "We have several families who are from these seven countries [where U.S. immigration was banned] who have kind of gone into hiding. So we're making extra efforts to reach out to them and tell them that they're welcome here."
Abernethy Oo says many patients did not show up for their medical appointments last week, and many of the program's community health workers who visit patients' homes say people are scared.
"One of our community health workers went on a home visit with a patient from Central America who is undocumented and the 9-year-old son was crying hysterically and his mother was also just sobbing," Abernathy Oo says. "And what the little son ... was saying to his mother is, 'Mom, if they send you back, tell them to take me.' This is the kind of anxiety that patients are feeling."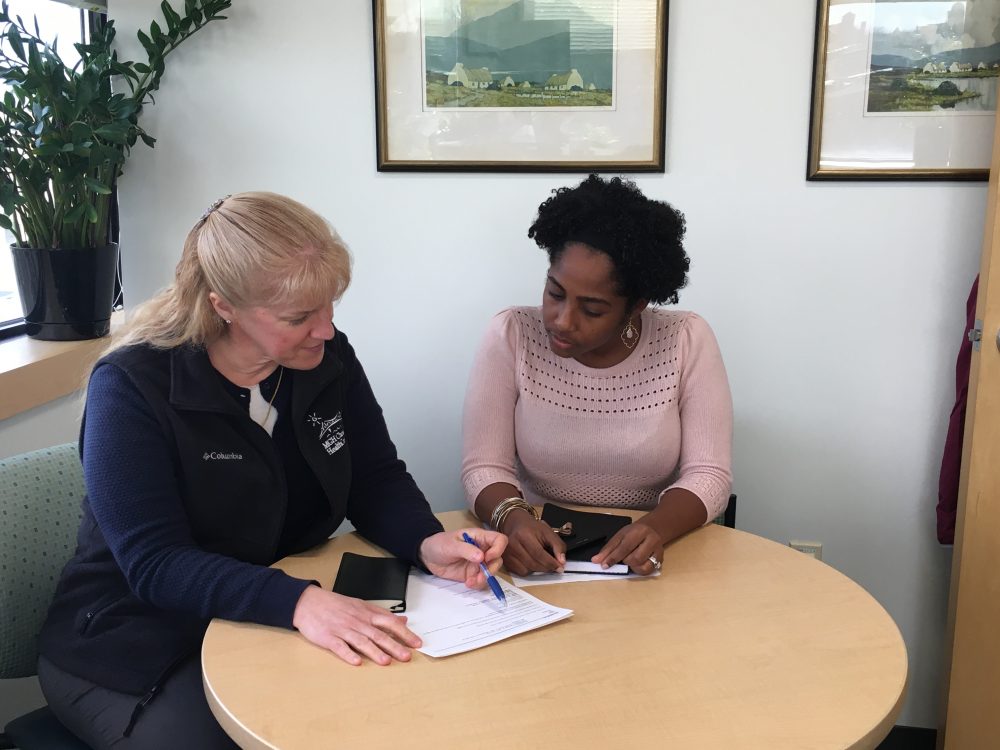 The MGH Chelsea program provides health care for hundreds of immigrant and refugee families every year. As for the seven countries in the White House order, the largest groups of families served by the program are from Iraq, Sudan and Somalia.
Tatiana Schettini, who manages the Chelsea program, tells patients that while health care workers can't directly change things, they will support their patients.
"Patients can get re-traumatized," Schettini says. "They're leaving unsafe conditions and now they're going into uncertainty. And that's something that shakes me to my core. I think besides being able to support each other and voice our concerns about what's been going on, we let people know we have your back. We're here to have your back."
And for many of the staff members in Chelsea, the fear hits home.
Yahya Noor, 33, is originally from Somalia. He's been in the U.S. for 20 years and has been a medical interpreter at MGH Chelsea for almost a decade. His two young children are in Yemen, and he's uncertain if he'll make his yearly trip to visit them. Although the White House order does not affect him, he's worried about the confusing way the order was implemented.
"The thing is, I want to go visit them, but I can't with this ban, even though I've been a citizen for many, many years," Noor says. "Yes, I'm able to leave the country but to get back here, because of me being from Somalia and me coming back from Yemen, is the scary thing."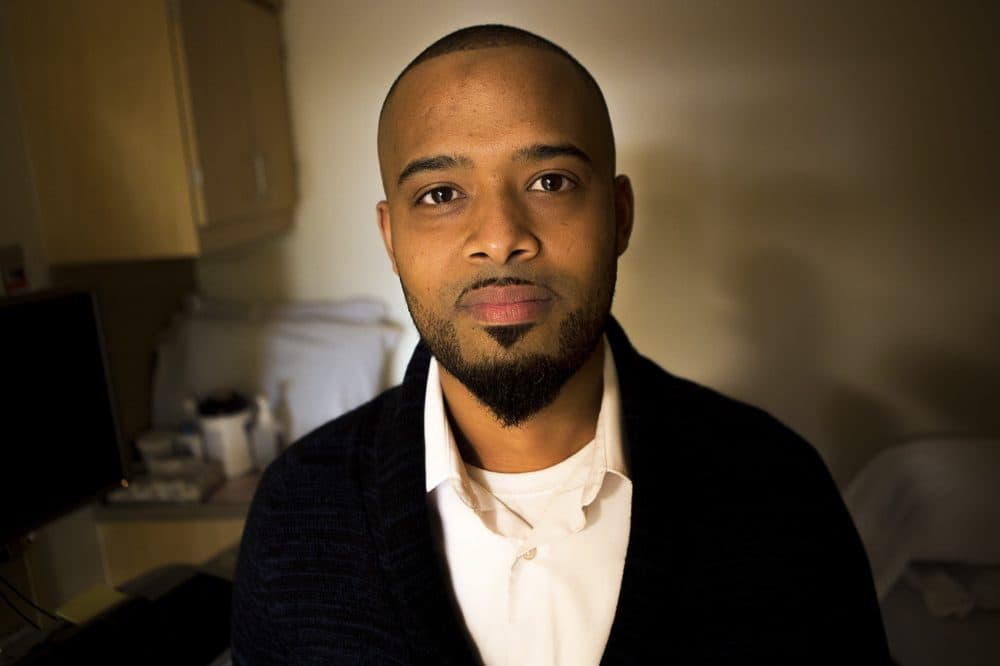 Fear has affected this program before, says Abernethy Oo. She's been in Chelsea 20 years, but she says the current divisions in the country have heightened anxiety more than ever.
"At the time of other major events that have happened in my tenure here — 9/11, the Afghani war — there was a little bit more of a sense of bonding together to really do all that we could to help people," Abernethy Oo says. "I feel a little bit now like, how do we work together to really help people and support people in the best way that we can when some of the systems are not necessarily supporting us?"
As she tries to figure that out, Abernethy Oo says she'll continue to reach out and try to reassure every immigrant and refugee patient that in Chelsea they're safe.
This segment aired on February 8, 2017.