Trilliums, Brass Bands And Maypoles: 5 Things To Do In The Boston Area This Weekend
Greetings, ARTery readers!
Today marks our inaugural weekend preview, in which I offer you five reasons to get dressed and leave your house. My suggestions will be mostly cultural, some will be free and all will be worth checking out. This Mother's Day weekend, keep your fingers crossed for sunshine (it's supposed to rain, again) and forgive me for choosing three outdoor activities — I guess I'm an optimist!
---
The Cabinet of Curiosities | May 10 - 27 | Charlestown Working Theater, Charlestown 
A new festival that aims to unite the small, the disparate and the weird, Theatre On Fire's The Cabinet of Curiosities features Boston area performers debuting their strangest and riskiest work — everything, it turns out, from scripted plays to puppetry to electronic music. (Read our feature on this festival.)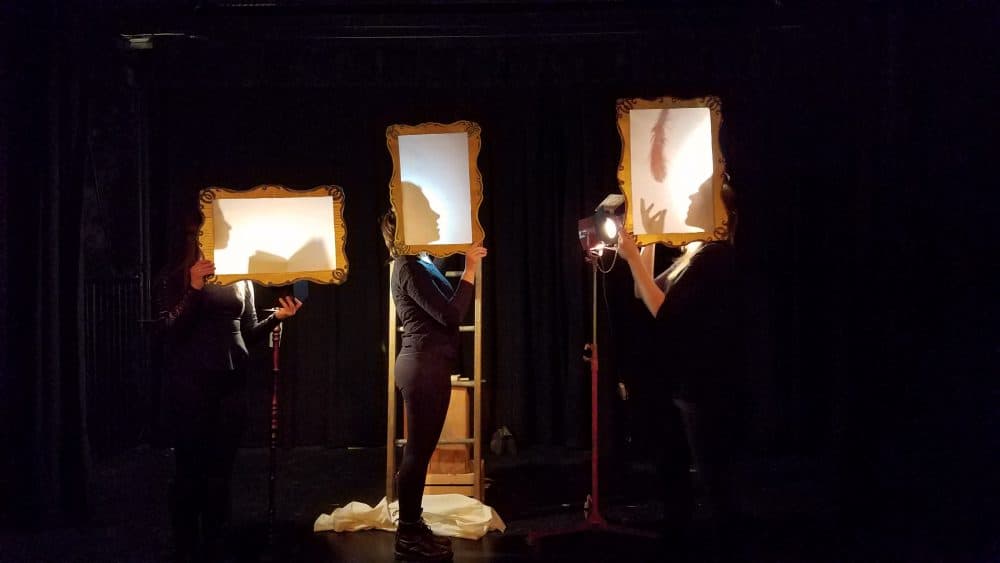 ---
Wake Up The Earth Festival | Saturday, May 13 | Southwest Corridor Park, Jamaica Plain
The Wake Up the Earth Festival finds its roots in 1970s protests against a proposed extension of Interstate 95 through Jamaica Plain. Today, the free festival mashes up radical lefty politics with local art and kid-friendly activities. The event, postponed from last weekend due to inclement weather, kicks off with a fanciful parade headed by a massive, community-constructed puppet and continues through the afternoon with a quintessentially JP concoction of Latin music, yoga, brass bands and maypole dancing, among many other amusements.
---
Perfume Genius | Saturday, May 13 | Royale, Boston
As Perfume Genius, Washington musician Mike Hadreas erects glittering sonic scaffolding around his squirmiest, most intimate feelings. He tours in support of his fourth studio album, "No Shape," which excavates the artist's favored topics of gay identity, addiction and love in his grandest statement to date. (Listen to NPR's conversation with the artist.)
---
Trillium Week | Through Saturday, May 13 | Garden in the Woods, Framingham
Though fleeting, the exquisite annual blooming of the trillium flower signals that winter is over for good. (Well, at least until it's not.) As the Wild Flower Society's "Trillium Week" comes to a close, visitors can partake in guided tours through one of the largest collections of the woodland wildflower in the region, as well as purchase plants to bring home. On Friday, May 12, guests will be treated to wine and live music as the sun sets over a kaleidoscopic array of trilliums in full bloom. (See more photos and read Greg Cook's preview.)
---
Musical Memorials at the Mother's Day Walk for Peace | Sunday, May 14 | Dorchester
Every Mother's Day for the past 20 years, families and supporters from around the region have gathered in Boston to mourn loved ones lost to homicide. For the second year in a row, the Mother's Day Walk For Peace -- which is also a fundraiser for the Louis D. Brown Peace Institute — will feature performances by local musicians along the walk route from Town Field Park in Dorchester to Boston City Hall.