'One Person Can Make A Difference': Psychiatrist Says Carter Manslaughter Verdict Carries Suicide Prevention Lessons
05:00
Play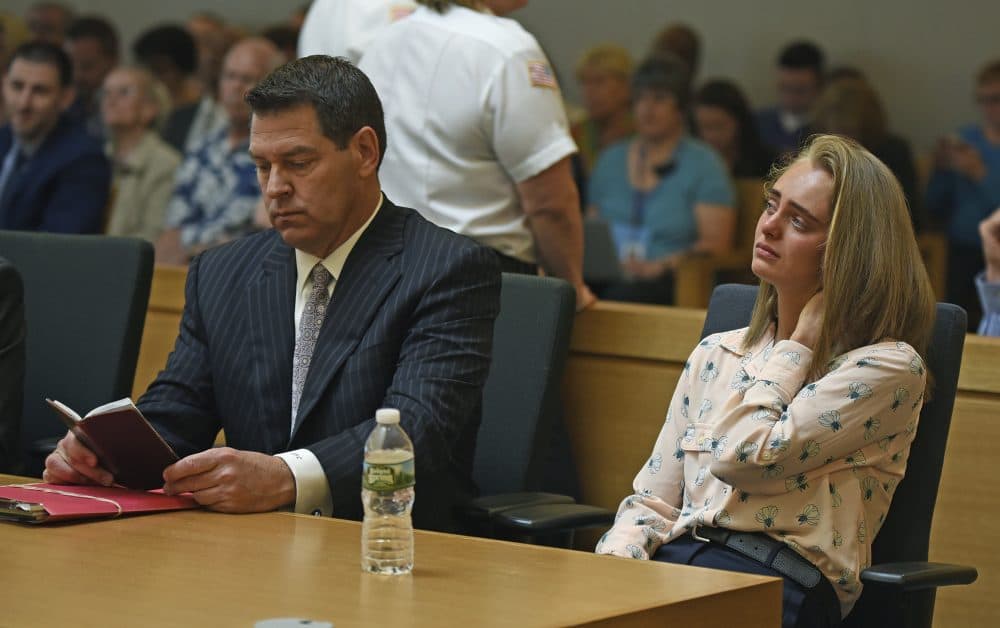 This article is more than 3 years old.
During Michelle Carter's trial, defense attorneys argued that Conrad Roy had been suicidal for a long time. So, they argued, he likely would have killed himself whether Carter had encouraged him or not.
Carter, who is 20 years old, was convicted Friday of involuntary manslaughter for text messaging Roy, her friend, to get back in his truck to kill himself after he had started filling the truck with carbon monoxide. That followed other text messages in which Carter pushed Roy to carry through with the suicide he had considered. Roy was 18 when he died, and Carter was 17. She was tried as a juvenile.
Suicide prevention advocates have been watching the trial closely, and they say one person can make a difference when someone is suicidal, even when that person has a plan of action.
Dr. Douglas Jacobs is a psychiatrist at McLean Hospital and medical director of Screening for Mental Health, a nonprofit based in Wellesley. The organization runs National Depression Screening Day and operates a website to help people learn how to stop a suicide.
Jacobs spoke with WBUR's All Things Considered host Lisa Mullins about what the Carter case can tell everyone about suicide prevention. Hear their conversation above.
Interview Highlights
Dr. Douglas Jacobs: A suicidal person is ambivalent. They have equally strong wishes to die and to live. That's how this young man, [Conrad Roy], could get in the car, start the engine, experience the fumes, and then get out. We need to acknowledge that pain that they're in, but to ally ourselves with the side that wants to live.
It's that they're in intolerable psychological pain; some people refer to it as a 'psych ache,' as opposed to a headache, and they want some way to get relief... That's why one person can make a difference.
On how to talk with someone who is depressed and suicidal
Jacobs: Start the conversation by saying, 'I know you feel awful. I know you feel in intolerable pain. I know you feel it will never change. I'm here for you. I want to make sure that we get you to talk to somebody. I'm willing to tell a teacher, I'm willing to tell a friend, I'm willing to tell your parent, but I'll go with you.' What we saw in the trial was that Michelle Carter had an opportunity to help or to hurt. And she instructed the person to get back into the car. Had the opposite instruction been given — 'I'm glad you're out of the car... let's go get some help...'
Mullins: You think that would've made a difference?
Jacobs: Absolutely.
Mullins: But how responsible can that one person be? Because it seems as though for so many people, it's well beyond you to make a difference if somebody is that much in pain.
Jacobs: Well, to me, it's no different than if you saw a person choking or grabbing their chest in pain. You would do something. It is the same thing — to think of someone in a suicidal crisis as if they're in a medical emergency.
On asking the question, 'Are you considering taking your own life?'
Jacobs: The myth is if you ask someone or talk about suicide, you put it into their mind. The studies absolutely indicate the opposite — that it does not put the thought into someone's mind, and that it gives them an opportunity to make a connection, because one of the common themes in a suicidal person is loss of connection. So I would say to a patient, 'You take some, I'll take some' — to let someone know that you're willing to bear some of their pain. You're sharing that pain for that moment and getting them to the help they need.
Resources: You can reach the National Suicide Prevention Lifeline at 1-800-273-TALK (8255) and the Samaritans Statewide Hotline (call or text) at 1-877-870-HOPE (4673).
This segment aired on June 16, 2017.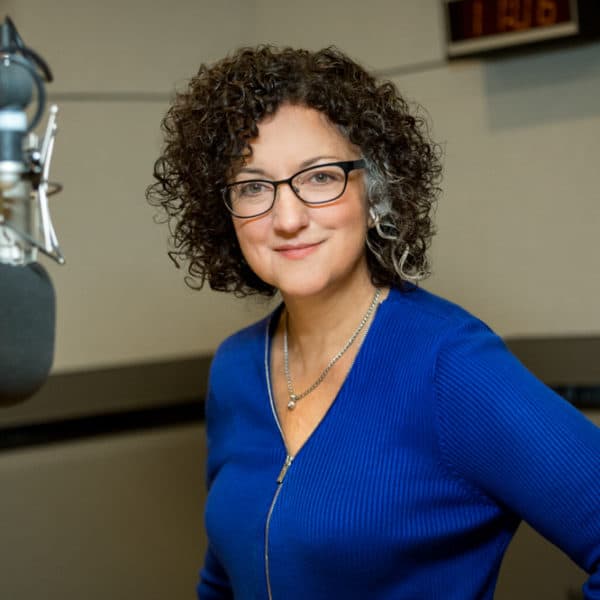 Lisa Mullins Host, All Things Considered
Lisa Mullins is the voice of WBUR's All Things Considered. She anchors the program, conducts interviews and reports from the field.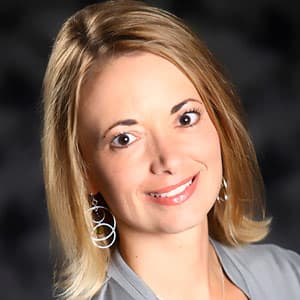 Lynn Jolicoeur Producer/Reporter
Lynn Jolicoeur is the field producer for WBUR's All Things Considered. She also reports for the station's various local news broadcasts.