New Marijuana Commission Chair: Job Will Be Done 'Fairly, Safely And On Time'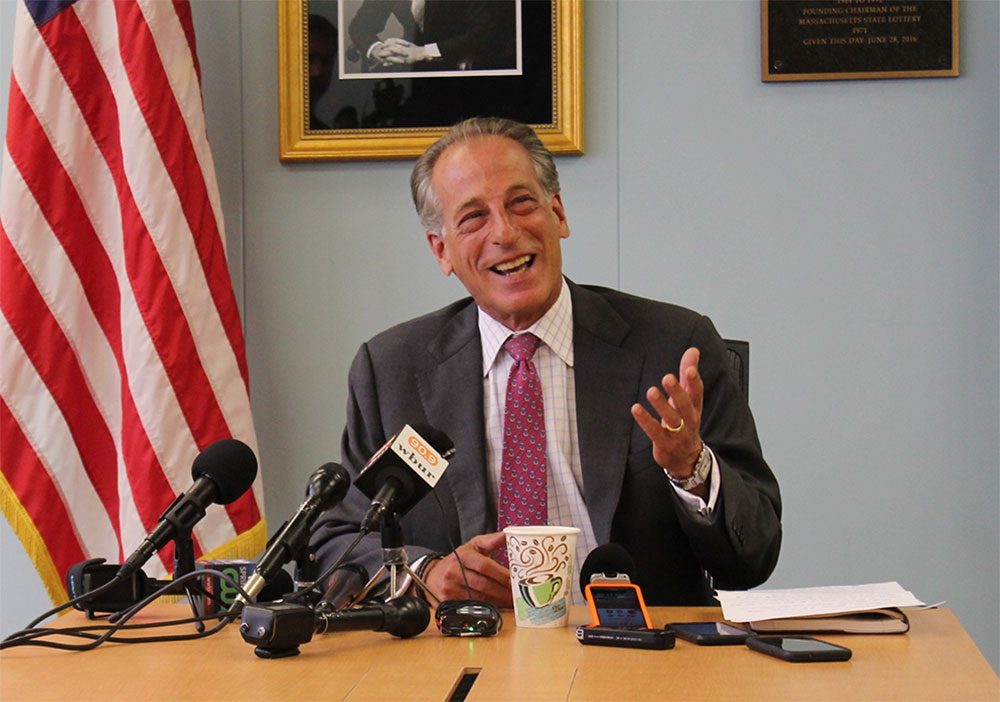 This article is more than 3 years old.
The new head of the Massachusetts Cannabis Control Commission is promising the job of regulating recreational, or adult-use, marijuana will be done "fairly, safely and on time."
Steven Hoffman met with reporters Wednesday morning for the first time since he was appointed to chair the CCC last week.
The retired Bain & Co. executive said he and his fellow commissioners are excited to get started, adding that there's a lot of work to do. Hoffman said the first order of business will be to hire an executive director and staff.
"We have to divide and conquer among the commission," said Hoffman, a 63-year-old Lincoln resident. "We have to put together a project plan for all of the strands of work that is necessary to implement this law successfully."
He added: "This is a startup. It's a big startup, and it's a startup that's very different from anything I've ever done before in terms of the visibility and public scrutiny, but it's a startup. They're hard, but there is a clear set of things you need to do to get something going, and I have experience."
Hoffman described his vision for a well-regulated marijuana industry in Massachusetts as one where "marijuana for adult use is accessible, where it is regulated so that the people that are involved in the industry at all levels — starting with cultivation all the way through retail — are operating safe and efficient businesses, and it's one that generates revenue for the state with general use funds, on top of covering the cost of the commission itself."
The five-member commission is starting from scratch, and is on a tight timeline to draft and implement regulations pertaining to the new industry.
Retail sales of marijuana are supposed to begin July 1, 2018. The commission will be responsible for licensing marijuana businesses, including cultivation facilities, marijuana product manufacturers and retail dispensaries.
Hoffman explained why he opposed Question 4, the ballot initiative that legalized recreational marijuana. He said while he supported the objectives of the initiative, he was concerned about the tight timeline for implementing the new law.
Under the ballot initiative, retail sales were to have started Jan. 1, 2018, however the Legislature in December extended all deadlines by six months. Even though he admits there are still tight deadlines, Hoffman's confident they can be met.
As for his own experience with marijuana, Hoffman says he used it in high school and college in the '60s and '70s, saying the then-illegal drug was "ubiquitous."
However, Hoffman did acknowledge he used marijuana more recently.
"Just to be completely open," he said, "my last time was my wife and I went to visit some friends of ours in Breckenridge, Colorado, over July Fourth weekend, 2016, so a little more than a year ago. Went to a store, bought a T-shirt, bought a joint, smoked it, and watched the fireworks."
The Cannabis Control Commission will hold its first meeting Tuesday.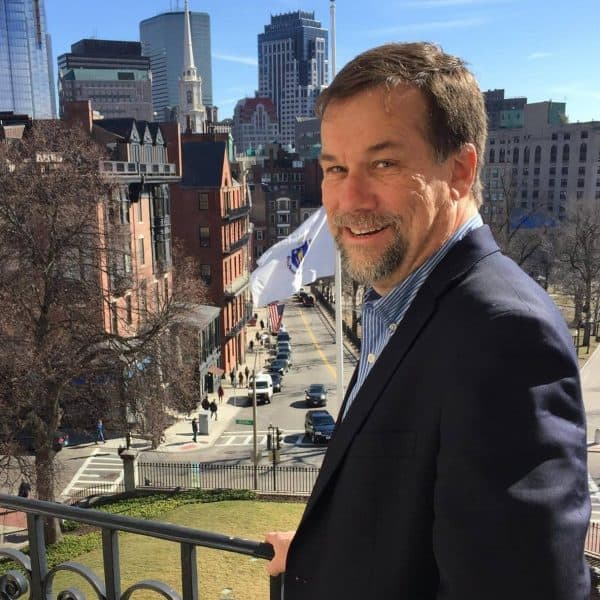 Steve Brown Senior Reporter/Anchor
Steve Brown is a veteran broadcast journalist who serves as WBUR's senior State House reporter.