U.S. Attorney Suffers Another Setback In Pursuing Union-Related Extortion
Play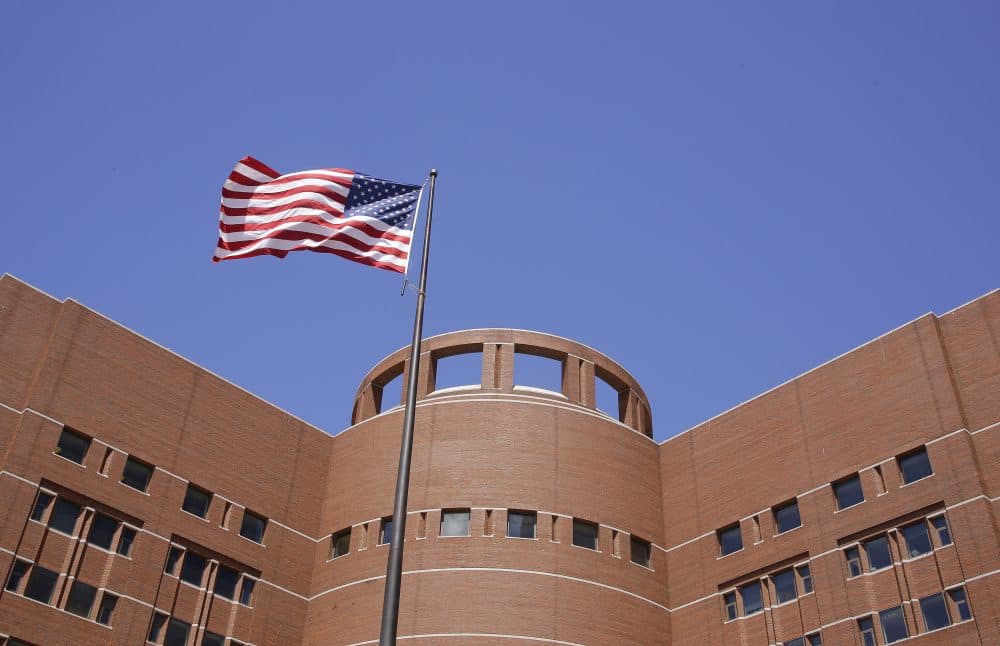 This article is more than 5 years old.
Another federal extortion case against local members of the Teamsters union fell apart in recent days.
On Friday, the U.S. Court of Appeals threw out most of the verdicts against two defendants convicted in 2014 of using fear of economic and physical harm to extract jobs from nonunion companies.
That ruling follows a jury's rejection just last month of another case against local Teamsters accused of extorting the TV cooking show "Top Chef" for jobs.
Federal public defender Miriam Conrad expressed thrill at Friday's unanimous three-judge opinion.
"They recognized that threats of pickets are a legitimate labor tool and that union members have a right to seek work that is being done by nonunion members at lower wages," Conrad said.
Federal prosecutors argued that defendants John Perry and Joseph Burhoe, of the now-defunct Teamsters Local 82, squeezed "superfluous" jobs from businesses and nonprofits with whom they had no contracts. The government alleged that local hospitals, event planners, caterers and music entertainment companies were victims of extortion.
"The government claimed that if the employer already had workers doing those jobs," Conrad said, "then seeking to have union members hired was an illegitimate labor objective because their services would be superfluous or unwanted."
But the 1st Circuit Court of Appeals disagreed. It ruled that the government had to prove the jobs the Teamsters were seeking were fictitious, like no-show jobs.
In fact, "[n]ot only were the jobs not fictitious," wrote Judge Juan Torruella in a stinging rebuke, "the government failed to prove that the union members did not perform actual work."
And the opinion faulted trial Judge Denise Casper for instructions to the jury that allowed the defendants to be convicted.
From the Court of Appeals: "[W]e do not see how peaceful picketing in pursuit of turning around jobs to maintain the prevailing wage can be deemed activity in pursuit of an illegitimate labor objective."
"The decision really says that just because an employer doesn't want to hire union workers that that is something that can be criminalized," said attorney Michael Schneider, who represents Perry.
Perry, a president of Local 82, has already served his 30-month prison term.
"What they were really doing was threatening to picket in order to obtain real jobs for their members," Schneider said. "What the 1st Circuit essentially said was, my client was certainly doing his job as a union leader."
Along with the jury's acquittals of all defendants on all counts in the "Top Chef" case, the U.S. attorney's office has taken a one-two punch in its use of the federal law -- the so-called Hobbs Act — to prosecute alleged extortion by union members.
A spokeswoman for Acting U.S. Attorney William Weinreb said "we are reviewing [the Appeals Court decision] and weighing our options."
Here is what Weinreb had to say after the "Top Chef" setback: "I think it's become common these days every time the U.S. attorney's office loses a case for everybody to automatically say it was an overreach. That's just not the case. Sometimes you lose a case because you bring the hard cases, and you can't win them all."
The question may be whether the U.S. attorney's office can now win any of its union-related extortion cases.
Two top aides to Boston Mayor Marty Walsh are scheduled for trial in January. The city's head of tourism, Kenneth Brissette, and the head of intergovernmental affairs, Timothy Sullivan, are accused of pressuring the Boston Calling music festival to hire union members.
Will the U.S. attorney's office or the federal district court reevaluate the case?
Either way, attorney and former federal Judge Nancy Gertner says the message of a jury and now the Court of Appeals is clear.
"It shows that the long tradition of what protected union activity is, and the lines between protected union activity and unprotected union activity, is still alive and well," Gertner said. "The court was reaching for clarity in that regard, [and] the jury was reaching for clarity in that regard."
So far the prosecution and the lack of clarity have been on the losing end, 2-0.
This segment aired on September 14, 2017.