Calling Today's Transcendentalists: There's A Map Of Thoreau's Concord
Henry David Thoreau said he went to the woods because, among other things, he "wished to live deliberately, to front only the essential facts of life." If you want to see where he found those facts, there's now a map for you.
In honor of the 19th century American philosopher and naturalist's 200th birthday, the Massachusetts Office Of Travel and Tourism charted out spots around his hometown of Concord that were important to him, as well as to other local transcendentalists.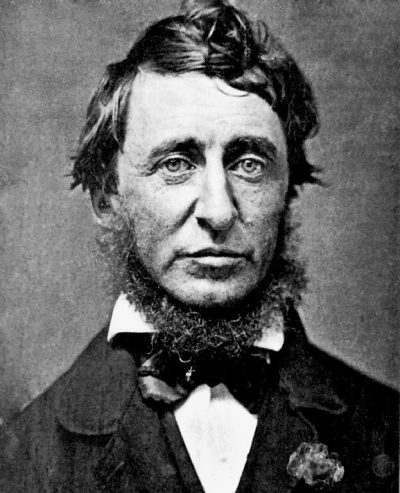 There are a total of 14 locations on the map (download it here), including the site of Thoreau's Walden Pond cabin, Louisa May Alcott's Orchard House and Nathaniel Hawthorne's Old Manse. Also on the map is the 301-year-old Concord Colonial Inn, where Thoreau stayed while attending Harvard.
Annie Moloney, the tourism office's chief of staff, says both the natural beauty of the area and its literary history is something that deserves to be highlighted.
"You don't have to have a Ph.D. in American literature in order to appreciate these sites," Moloney says. "They're for everyone. The beauty of a map is that it shows you that everything is near each other and that you can basically walk from one site to the next."
Earlier this year, the U.S. Postal Service unveiled a new postage stamp featuring Thoreau's face. And the Concord Museum is set to open an exhibition of his journals, letters and manuscripts on Friday, Sept. 29.
While the focus might be on Thoreau for his bicentennial right now, Moloney says the tourism office will be making a series of maps devoted to writers with Massachusetts roots.
"There are so many writers, authors and thinkers that are based in Massachusetts or have roots here ... so we're going to do this again and we're really excited about it. So we're not stopping with Thoreau."