Ware Man Pleads Not Guilty To Brutal Murders Of West Brookfield Mother And Her 3 Children
02:30
Play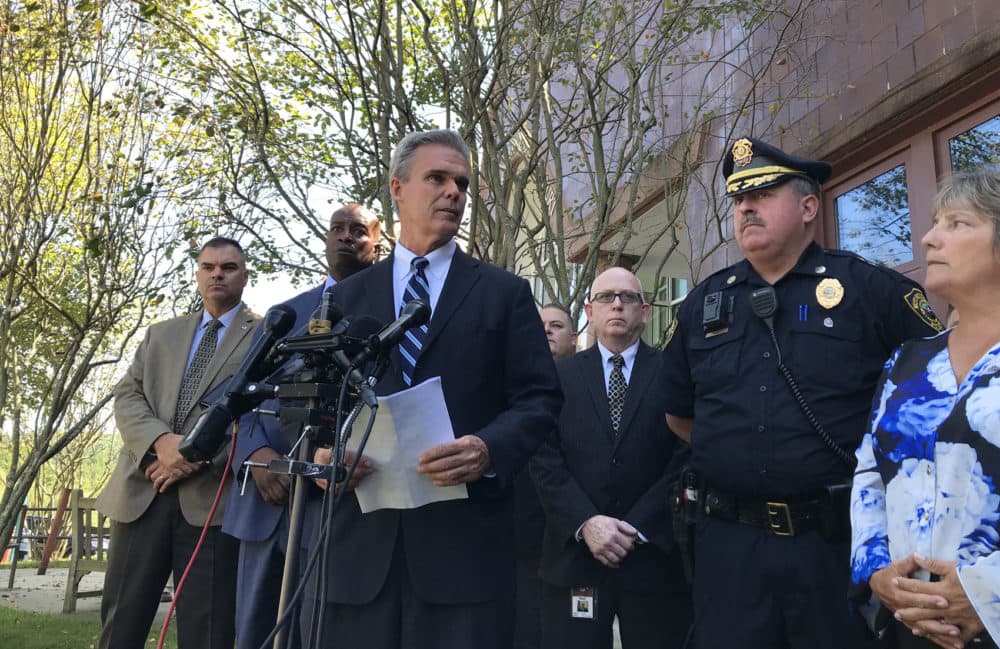 A 32-year-old Ware man already charged with lying to investigators is now the prime suspect charged in the gruesome slayings of a woman and her three young children inside the family's West Brookfield home.
Mathew Locke pleaded not guilty in East Brookfield District Court on Wednesday to first-degree murder charges for the deaths of Sara Bermudez, 38, and her three children: Madison, 8, James, 6, and 2-year-old Michael.
Worcester County District Attorney Joseph Early, Jr. told reporters Wednesday that traces of DNA evidence are being used in the case against Locke.
It's been six months since detectives first interviewed Locke in the investigation that shook the small and quiet central Massachusetts town. New court documents filed in the arraignment reveal details into the timeline of the ongoing case.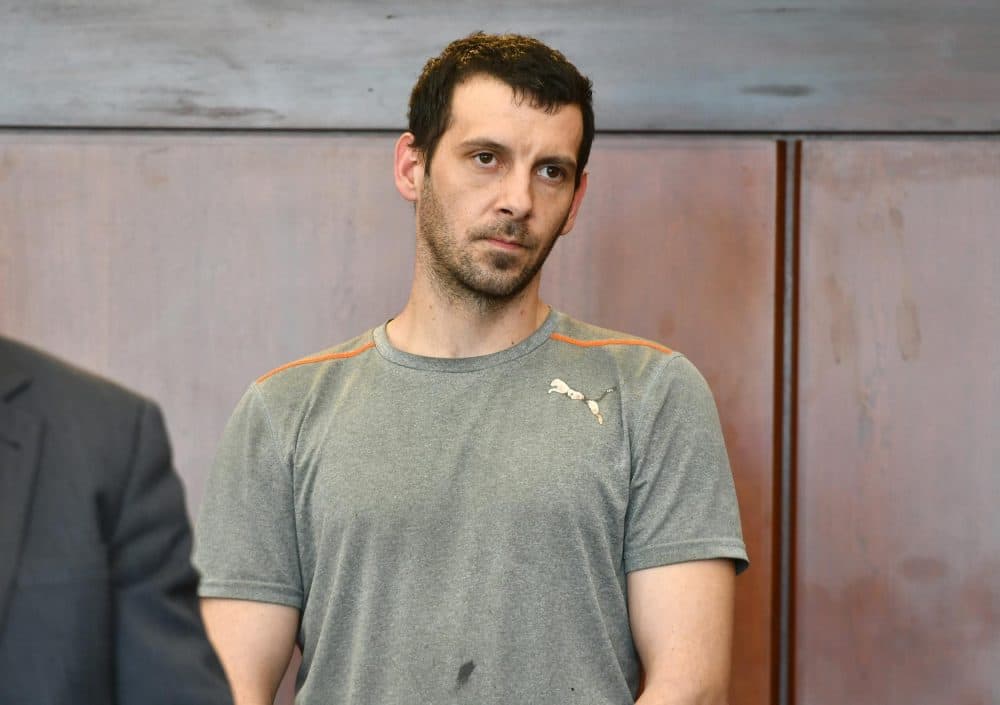 The Bermudez family was last seen alive on Feb. 28, according to the court filings. Sara Bermudez's father-in-law, Carlos Bermudez, discovered the victims' bodies and called 911 on March 1.
Locke first spoke to state police on March 3, the court documents show. He then told police he had not visited the Bermudez home in over a month — a claim he would repeat in subsequent interviews, the filings show. State police crime lab investigators later discovered DNA evidence "on a disrobed portion of the body of one of the child victims." Two troopers then obtained a voluntary DNA sample from Locke's mouth, the documents say. On March 23, state forensic analysts told investigators the two sets of DNA were a match.
Days later, police would arrest Locke, charging him with lying to detectives after, police say, he "indicated" to them the gang MS-13 was involved in the murders.
As WBUR previously reported, police records show Locke told investigators he had a conversation with Sara Bermudez's husband, Moses Bermudez, before the murders occurred, and that Moses had spoken about MS-13. Locke, according to police records, also said that conversation happened in the presence of another man named Joshua Gagnon. After interviews with Moses Bermudez and Gagnon, police filed the charge against Locke.
The new court documents also reveal that detectives say Locke "admits to operating" a vehicle on Feb. 28 that was seen leaving the street where he lives shortly before the murders occurred on Feb. 28. and then returning shortly after the murders took place.
Standing in front of the courthouse before the arraignment, Moses Bermudez said he's relieved to have the murder charges against Locke made public.
"This cut so deep, to lose a wife and three kids," he said. "It's so deep. It's not natural causes, it's not an accident. I actually want to know why."
Locke is due back in court on Oct. 18.
This segment aired on September 6, 2018.