The Most 'Wonderful Christmas Present' For One Boston Man: A Home
Resume
Christmas presents come in all shapes and sizes. For one Boston man, the best holiday gift this year is a big one. It's a home.
When we met 53-year-old Brian DeSilva over the summer, he was one of nearly 500 people on the city's official list of adults who are chronically homeless. Boston is working to find housing for all of them.
And now, DeSilva is off the list.
He's gotten an apartment through the city initiative. He moved into the studio this week. It's in a Boston Housing Authority (BHA) building in the South End.
It's been a long time coming. DeSilva lived for two years in a Dorchester shelter run by Pine Street Inn. Last week, DeSilva went to see his new apartment for the first time.
"Oh, this is nice!" DeSilva said, as he looked around and started mapping out where he would put his things. The apartment had been spiffed up with fresh paint and new cabinets and appliances. It's small — but a huge milestone for DeSilva.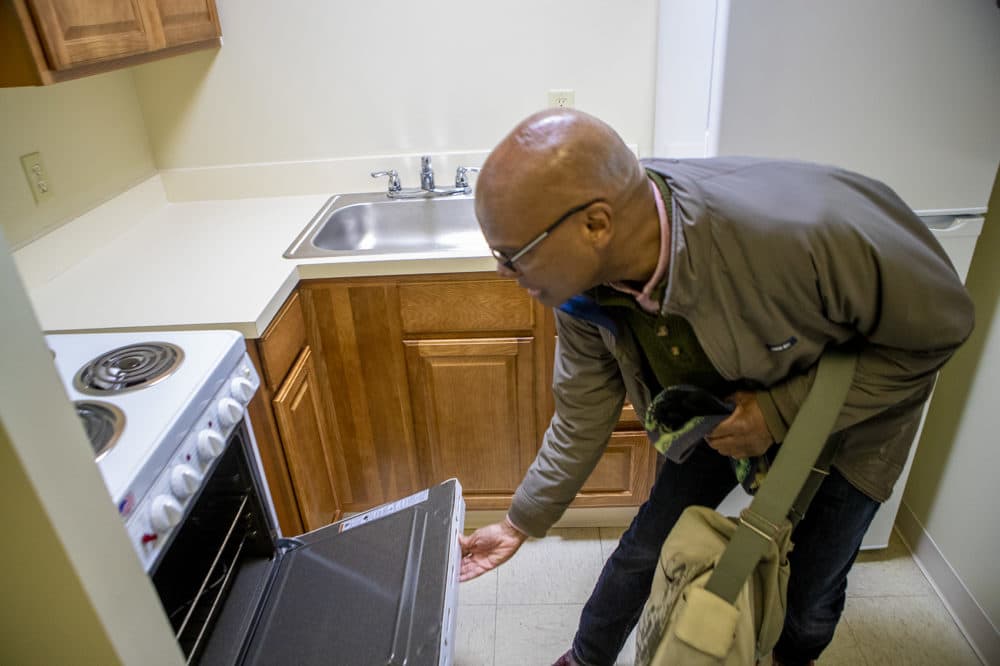 "I'm happy. It beats sleeping on a cot at a shelter. And I'll have my own space. And I can go on with my life," he reflected. "This is a wonderful Christmas present."
DeSilva came to see the unit with Kimberly Wilson, his advocate from Pine Street Inn who helped him search for housing. She could hardly contain her excitement.
"I'm so happy! Happy, happy, happy Kim!" she exclaimed.
"He's done a lot of work, you know?" Wilson said, referring to DeSilva. "He's been a really good client. And even with rejections. Some people get rejections for the smallest things. He still pursued on to say, 'No, there's going to be a light at the end of the tunnel.' "
The light came when DeSilva was recently approved for Social Security disability benefits after a few tries. He has autism spectrum disorder and depression. Then Wilson signed him up to attend a housing surge. Those are events the city has been hosting periodically with help from the housing authority, the state, federal agencies and local homeless service providers.
People on the city's chronically homeless list who seem ready for housing get invited to the surges. (The government considers someone to be chronically homeless if the person is homeless for a year, or 12 months over the course of a few years. The person also must have a disabling condition). The city's Department of Neighborhood Development says almost 250 people — including DeSilva — have found units through the surge events. Many of the apartments come from the BHA.
"[The BHA has] been wonderful about setting aside some of these units and making sure that people that are most needy are getting public housing," said Sheila Dillon, Boston's chief of housing and director of neighborhood development. She added that she wishes every city and town in Massachusetts would replicate that kind of partnership with its housing authority.
Boston set a goal in 2015 of eliminating chronic homelessness by the end of this year. It won't reach the goal. But the work won't stop.
"While we were housing a lot of people, more people were coming in the front door than we had anticipated," Dillon explained. "So we need to figure out why there are so many people entering homelessness ... we need to look at the systems of care that they're coming from."
More than 650 people have been moved into permanent housing with support services through the initiative. The services include things like help with budgeting.
Though DeSilva is quite self-sufficient, he'd like assistance getting into job training.
"You can be homeless for two years or be homeless a year, and that's a different life. And then you're here, you ... might find it [very] overwhelming or anxious," DeSilva said after viewing his new apartment. "Hopefully not with me. But yeah, so I'm glad we got those support services there, too."
For now, he's most grateful to be able to live by his own rules, on his own schedule, in his own apartment.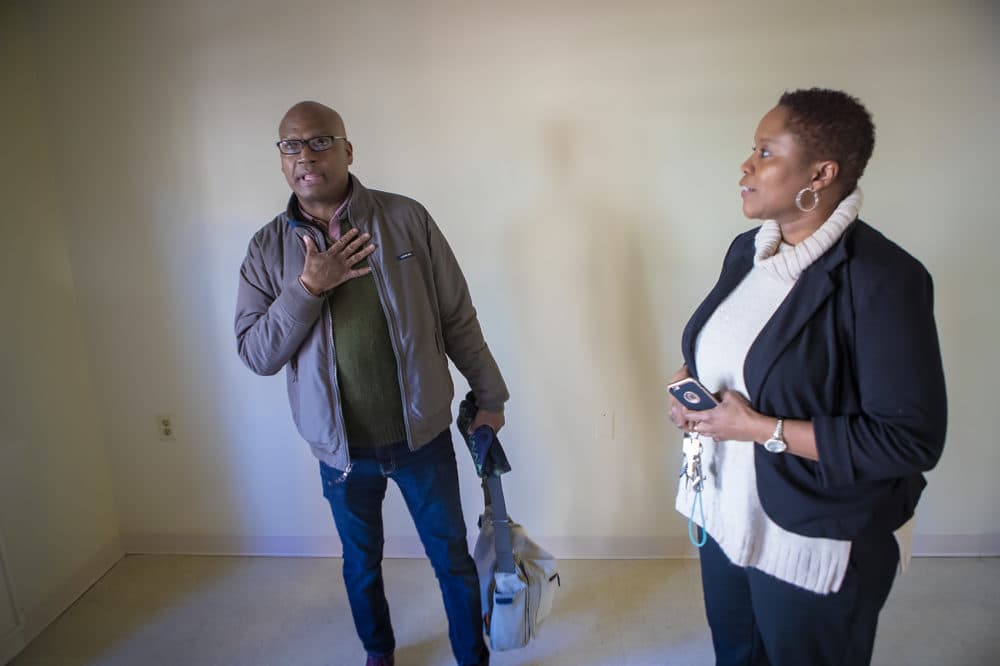 This segment aired on December 20, 2018.