4 Films To See Over The Holidays That Aren't For The Whole Family
With Spider-Man, Aquaman and Mary Poppins returning to movie screens this holiday season, one might wonder where to go and get away from all the children, who, hopped up on candy canes and unwrapping adrenaline, can frankly be a bit much at this time of year. (Of course I'm not talking about your kids, who are great. This is about other people's little brats.)
Luckily they still make R-rated movies, so here's a sneak peak at four of them that'll be screening over Christmas week in child-free zones.
'Ben Is Back'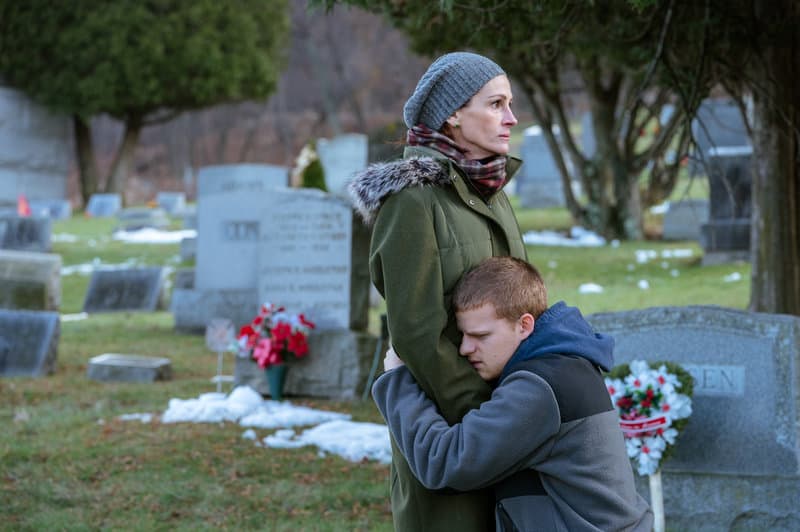 Less egregiously pandering to parents than this Oscar season's other middlebrow, "Sorry your kid's on drugs" drama "Beautiful Boy," the first hour or so of this mixed bag from writer-director Peter Hedges benefits mightily from the crackling nervous energy of star Julia Roberts. Offering another too-infrequent reminder of what a sharp-edged, effective actress she can be, the pretty woman plays a helicopter mom straining to think the best of her addict son (versatile Lucas Hedges of "Lady Bird" and "Manchester by the Sea") when he abruptly shows up at her door on Christmas Eve, peddling a fishy story about his sponsor giving him the weekend off from rehab.
The family dynamics are fraught with tension, as stepdad Courtney B. Vance has had it up to here with the repeat offender while the rest of the kids alternate between adoration and suspicion. There's a sickly suspense to these sequences, as young Hedges (who is also the filmmaker's son) lays on the recovery-speak so thick that half the time he sounds like he's trying to sell himself a bill of goods. Roberts is terrific here, warily busting out the furious instincts of an angry mama bear as these two try to navigate a busy shopping mall rife with triggers and old enemies. (Julia Roberts tells people off the way Steve McQueen drives or Al Pacino yells. Nobody does it better.)
So I can't for the life of me understand why the elder Hedges discards all this carefully observed drama and devotes the back half of the picture to a forehead-smacking thriller plot that's both incomprehensible and inane. Surely there must have been a smarter way for this character to confront the wreckage he's left behind than by having his old dealers kidnap the family dog and hold it hostage in exchange for his participation in a heavy heroin delivery at 3 a.m. on Christmas Eve. Nothing about this silly story line makes sense, and worst of all it leaves Roberts stuck wandering laughably unconvincing alleys lit by flaming trash barrels out of a '70s cop show. "Ben is Back" should have stayed at home for the holiday. (Now playing.)
---
'The Mule'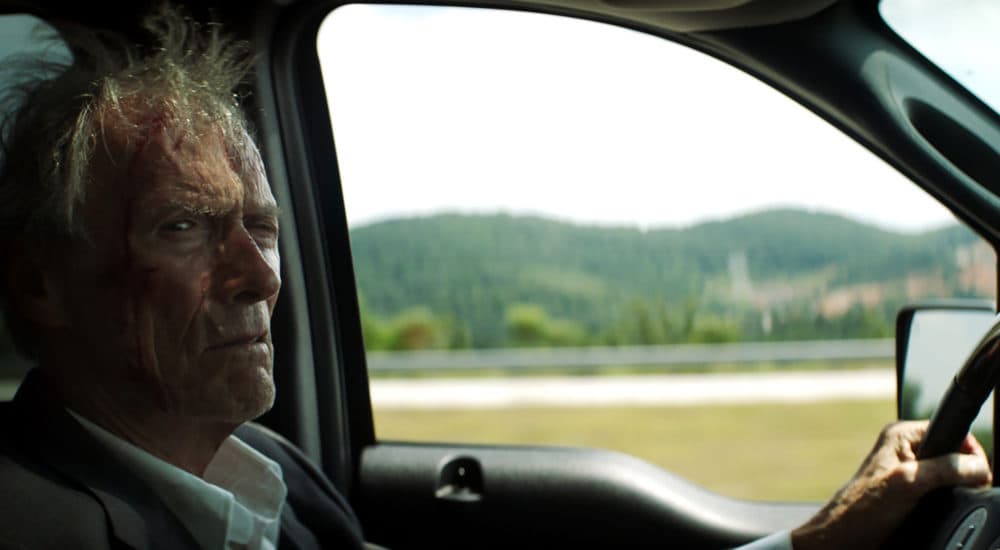 Clint Eastwood has been slyly deconstructing his star persona for so many of his six decades onscreen it's easy to overlook the complexities at play in a film as efficiently entertaining as this one. Loosely based on the true-crime story of an octogenarian, award-winning horticulturalist who was secretly the Sinaloa Cartel's most prolific drug runner, the tale has been tweaked by Clint's "Gran Torino" screenwriter Nick Schenk to focus on the late-life regrets of a man who long ago abandoned his family in favor of a glamorous life spent traveling around the country accepting plaudits for his work. In case you were in danger of missing any of the personal parallels, Eastwood cast his own daughter Alison as the estranged daughter of his protagonist.
"The Mule" ambles along in the unhurried fashion of Clint's easygoing Americana road pictures like "Honkytonk Man" or "A Perfect World," the director delivering a twinkly-eyed performance as a randy codger, partial to ladies of the evening and antiquated, politically-incorrect terminology. Bradley Cooper and Michael Peña play the federal agents who aren't exactly hot on his trail, and the petty, interoffice bureaucracy on both sides of the border supplies the movie's unexpectedly trenchant vision of a modern world where everybody — from the cartels to the DEA — is financially strapped, working overtime and under-appreciated by some jerkweed boss upstairs who doesn't know what he's talking about. What we've all got in common is the grind.
Always a more thoughtful filmmaker than his often boneheaded public statements would lead you to believe, Eastwood fashions the picture into a sneaky examination of white privilege. His character can cart around as much cocaine as he wants without a whiff of suspicion from the authorities, while his darker-complexioned co-stars face frequent abuses by officers in a couple of harrowing traffic stop sequences. It's the same status that allows this cuddly coot to get away with using slang he damn well knows he shouldn't, and so many people spend the movie making excuses for the old white guy that he eventually has to interrupt them, stare straight into the camera and announce, "I'm guilty." There's a lot going on under the hood here. (Now playing.)
---
'If Beale Street Could Talk'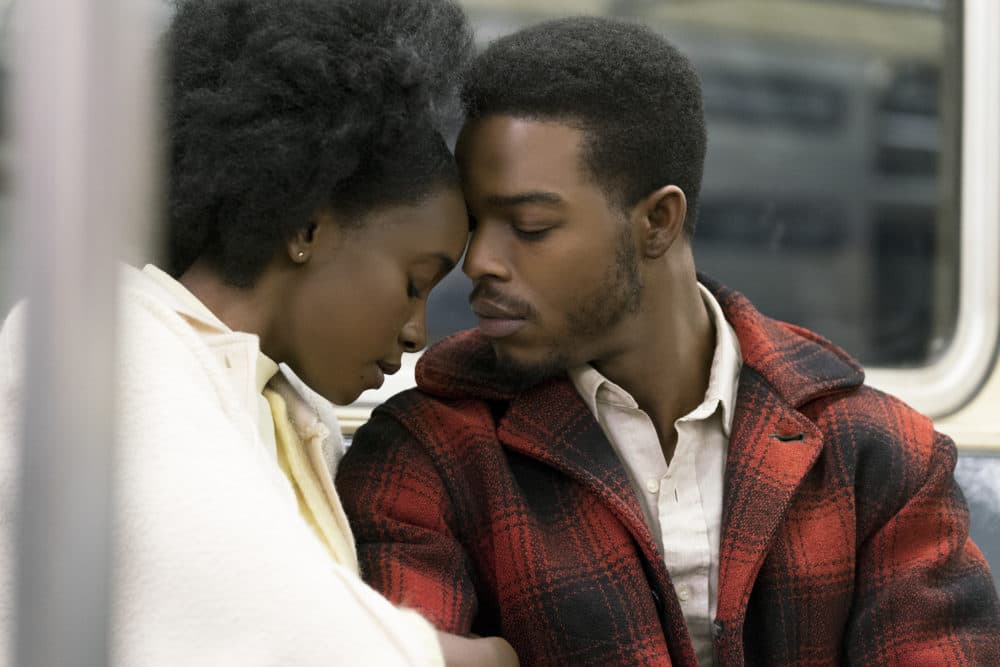 I'll probably get my critic's license suspended for admitting that I liked but didn't love writer-director Barry Jenkins' surprise Best Picture winner "Moonlight," a film I felt suffered somewhat from the director's artistic affectations, the visual influences of filmmakers like Wong Kar-wai and Claire Denis calling attention to themselves and not yet wholly incorporated into his vision. But Jenkins' lyrical, altogether wonderful adaptation of James Baldwin's 1974 novel "If Beale Street Could Talk" is the movie I'd hoped "Moonlight" would be — finding the director in complete command of a style now unmistakably his own.
Newcomer KiKi Layne stars as Tish Rivers, a 19-year-old department store perfume counter girl from Harlem left pregnant and adrift when her fiancé Fonny (Stephan James) is arrested for a crime he didn't commit. The movie moves on parallel tracks, alternating dispiriting scenes of the Rivers family pulling together and trying to get him out of Rikers Island with swooningly gorgeous flashbacks to the first flush of their affair. The hardscrabble realities of black life in a broken system are intercut with this enchanting romance, Jenkins keeping you woozily off-balance as the characters' blissful past ominously lumbers toward their tragic present.
The crackerjack ensemble makes a meal out of Baldwin's prose, with Jenkins occasionally letting dialogue scenes stretch out much longer than is the norm. Some of these can feel a bit more theatrical than cinematic, but who wants to cut James Baldwin? While there are feisty turns from Teyonah Parris and Aunjanue Ellis, best in show goes to the perennially underrated Regina King as the Rivers family's steel-spined matriarch, putting on her snazziest wig and trying to make the best of things. I'd also watch a whole other movie about Colman Domingo and Michael Beach as Tish and Foony's ne'er-do-well dads.
Jenkins loves letting his characters speak directly into the lens, lending a gutsy emotional immediacy while James Laxton's breathtaking cinematography lends even the tackiest 1970s orange and yellow decor an ethereal glow. It's an achingly beautiful film, and so terribly sad. (Opens Dec. 25.)
---
'Vice'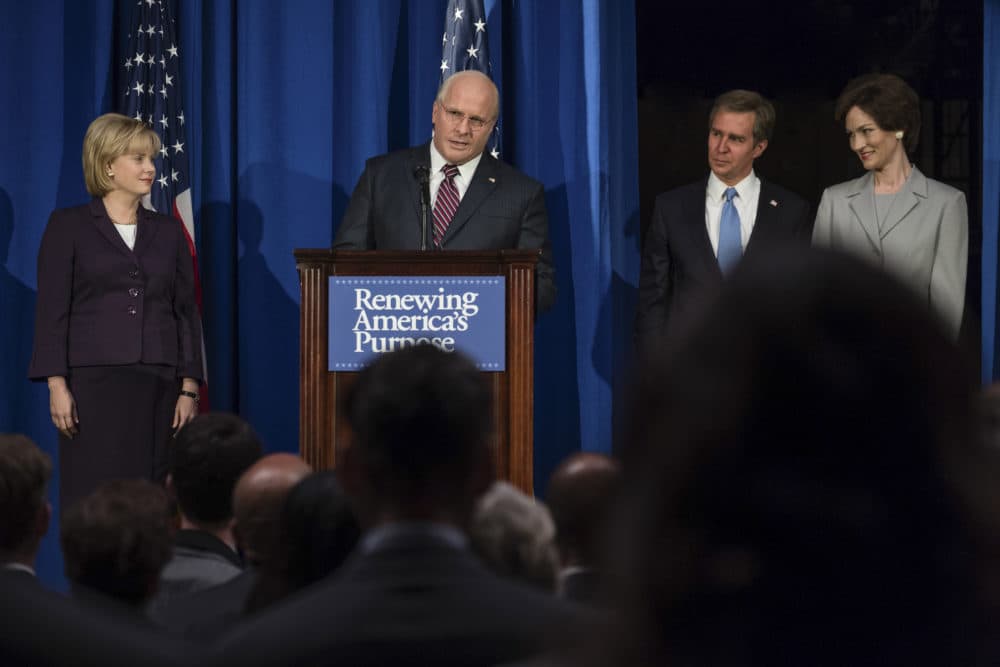 The main thing one takes away from writer-director Adam McKay's cacophonous Dick Cheney biopic is that making an Oliver Stone movie isn't as easy as it looks. "Saturday Night Live" veteran McKay recently segued from sometimes sublimely silly improv comedies like "Anchorman" and "Talladega Nights" to slightly more serious fare, winning a screenwriting Oscar a couple years go for his informative, brashly entertaining financial meltdown expose "The Big Short."
He doubles down here on a lot of that picture's antic, fourth-wall breaking asides and text-heavy information dumps, but this time with a hectoring, finger-wagging tone suggesting nobody else has ever noticed that the most widely despised vice president of the modern era was pulling some shady stuff. The movie presents common knowledge with gasps of shock and awe — it's like getting a breathless lecture on something you lived through from someone who just learned about it yesterday.
Christian Bale once again does that kind of weight-gain, bald-cap stunt acting for which he's frequently overpraised, nailing Cheney's monotone murmur but offering no hint of the demons driving this dastardly man. Zig-zagging from the subject's early DUIs to 9/11 with no rhyme or reason, the movie never settles on a thesis nor even a through-line for the fractured chronology. It's just a bunch of stuff that happened, shuffled all out of order and repeated a few times extra loud for the cheap seats.
Bewigged, barn door-broad performances by Amy Adams as Lynne Cheney, Sam Rockwell's dumbbell Dubya and a woefully miscast Steve Carell playing Donald Rumsfeld suggest an "SNL" sketch without any jokes. "Vice" looks and feels like a comedy while taking itself intensely, sanctimoniously seriously. (A pal brilliantly described the laugh-free aesthetic disconnect as making him feel like he had to sneeze for 132 minutes.) Oliver Stone's "W." may not have been one of his strongest efforts but it covered this same terrain with a good deal more clarity and a genuinely searching curiosity about these men behind the curtain. "Vice" is content to mine Cheney's constant cardiac episodes for flimsy metaphors — watch out for a literal change of heart — and a fulminating outrage more enervating than enlightening. (Opens Dec. 25.)