Your Holiday Guide To Brews Made In Massachusetts
Tis' the season for the swirl of cocktail parties, Secret Santas, Yankee Swaps and family gatherings. Choosing fresh, local beer as gifts or for the holiday table can be novel and fun — especially for beer geeks — but also daunting with more than 160 breweries in Massachusetts alone. As taste buds shift and December's temperatures drop, the intrepid brewers among us embrace the chance to experiment with palate-warming, winter ingredients like dark roasted malts, nutmeg, cranberries and spruce. So, we will too!
In that spirit, we asked a few local pros to play Santa's helper and spread some of their beery cheer. Head to your local store to buy a pack, or to the breweries' tap rooms to have a sip and escape the holiday madness. Cheers from WBUR and please, imbibe responsibly!
Holidale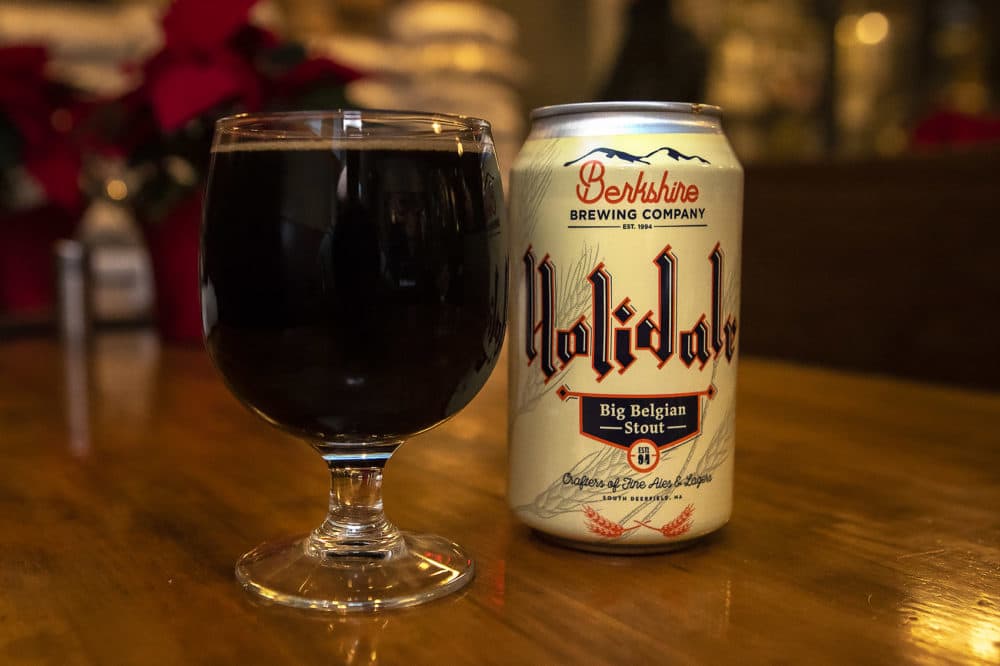 Think smooth chocolate with hints of coffee, toffee and spices with a warming alcohol finish. That's what you get when you raise a glass of Holidale to your lips.
This year's brew is the 24th iteration of an annual tradition that kicked off after the brewery opened in 1994, according to Berkshire Brewing founder Gary Bogoff. This year his team decided on a strong (11.5 percent ABV) Belgian triple stout. "We used a big imperial stout base and rocked it with liquid Belgian candy sugar and a Belgian yeast strain. There is still a bit of residual sweetness, and the product is still a bit young for its strength, but with a little more time it will round and smooth itself out even more to become perfectly balanced. This is one of those brews that will get better with age for sure… Be patient, and don't be afraid to stash a few away."
This pick came as a tip from Maureen Fabry, head brewer at CraftRoots in Milford: "I cannot WAIT to try this year's Holidale." The brew is in stores and on tap at Berkshire Brewing's new space in South Deerfield.
---
Three Cranes and Hyperdry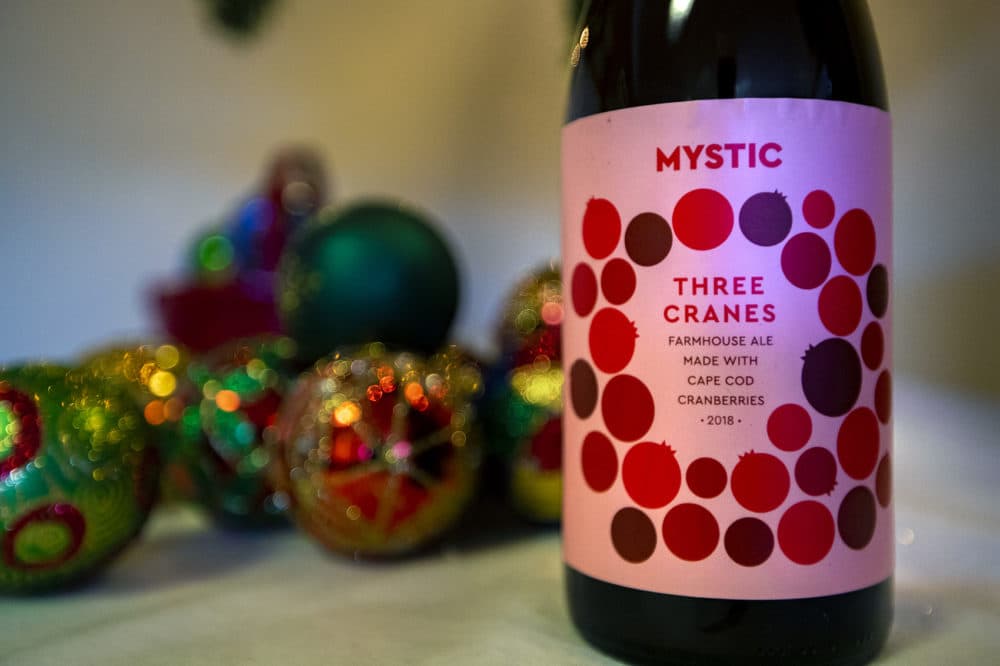 On the lighter side, there's Three Cranes, a tart, 6.5 percent ABV farmhouse ale brewed with freshly harvested Cape Cod cranberries. It's named after the Three Cranes Tavern, which opened in Charlestown in 1635. The watering hole was destroyed by British troops during the Battle of Bunker Hill in 1775. But its name lives on in this brew at Mystic. The Belgian-style saison's large-format bottle would look festive with or without a bow. Pick one up at the store or head to the Chelsea tap room.
While there, try Hyperdry, a Brut double IPA hopped with Perle, Citra and Santiam that's only available in the brewery at the moment. It conjures subtle papaya, guava and white grape flavors without being sweet. Hyperdry clocks in at 8 percent ABV and is fermented with an enzyme that gives it a bright, champagne-like character.
---
Hoponius On Holiday and Kellerbiers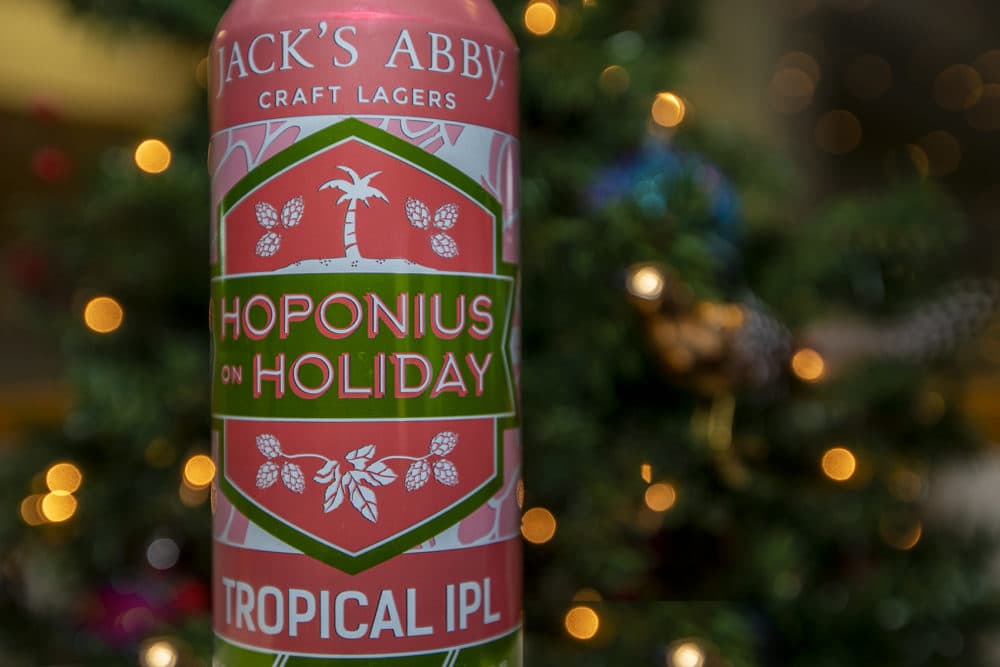 Tropical fruit notes are also celebrated in Hoponius On Holiday, a seasonal offering from Jack's Abby in Framingham. It's like the lager-driven brewers put a flamingo-pink and lime-green Hawaiian shirt on their year-round classic, Hoponius Union. "We wanted to give customers something that make them think of warmer days," co-owner Jack Hendler said. "We incorporated passion fruit, guava, pineapple and cantaloupe — fruits that we felt worked really well with our core beer."
Hoponius On Holiday cans are available at stores and at the brewery. While there, and only during the holidays, you could also taste the seasonally exclusive Kellerbiers, which are all relatively low ABV, unfiltered, naturally-carbonated lagers inspired by classic German styles. There's Ratskeller (unfiltered golden lager), Dry Hopped Post Shift and Dinkel Herb (lager brewed with spelt). Yum!
---
You Enjoy My Stout and Triple Threat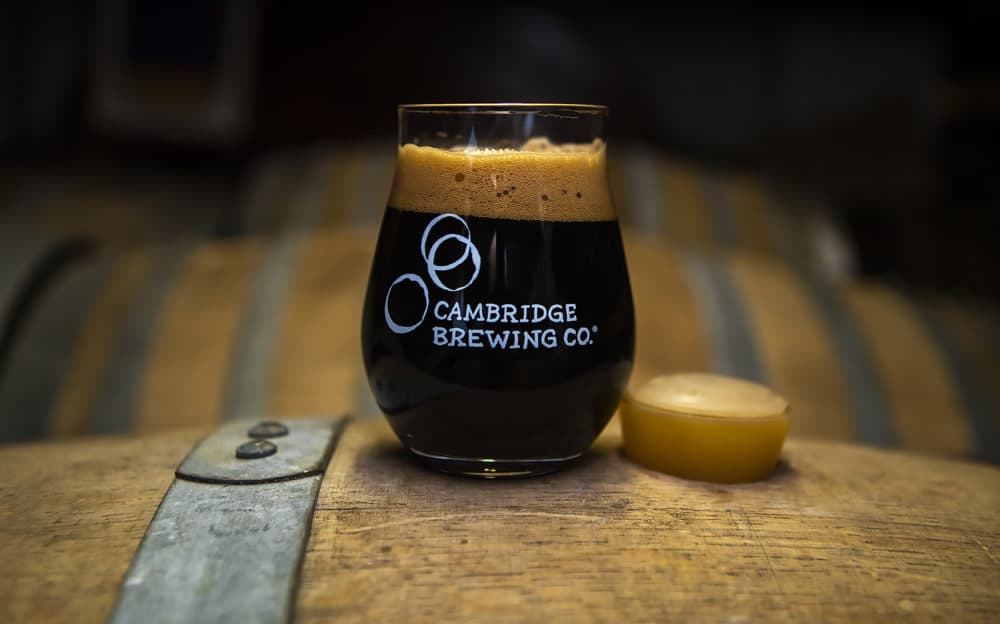 CBC brewer Lee Lord pointed us to the robust, draft-only You Enjoy My Stout as a beer to share with your beloved beer geek at the Kendall Square brewery and a few other bars around town. It hasn't been on the menu in three years, and its one of brewmaster Will Meyers' favorites. This rich, roasted, chocolately creation was aged in Woodford Reserve rye barrels. You Enjoy My Stout has a relatively high ABV of 10 percent, so take your time and enjoy.
If you want to bring something to a holiday party or secret Santa, Meyers suggests beer in a pretty bottle. "Corked and caged, bottle conditioned, special bottles in a nice package make a beer gift a bit more classy than the 16-ounce cans filling the shelves these days — not that there's anything wrong with cans, mind you." The large-format (750 ml) CBC beer Triple Threat is a classic abbey-style and, "great as a food pairing on the holiday table," he said.
---
Four Horsemen and Klara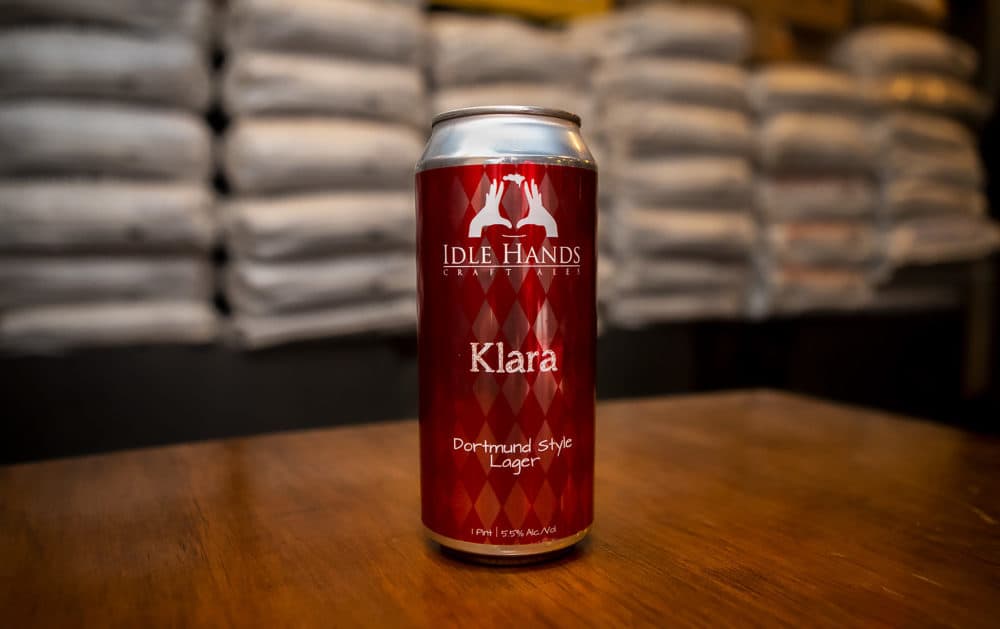 Fruity but not cloying is how Idle Hands brewer Brett Bauer described his holiday standout, Four Horsemen. This abbey-style quadruple is a "robust and dark Belgian ale, brewed with just a hint of orange peel, coriander, and fresh grated nutmeg to complement the deep dried dark fruit flavors and aromas," he said. It's "fruity but not cloying." At 13 percent ABV, it's a slow sipper and will be available mid-December, first at the brewery then in stores.
When asked for something a little lighter that could be consumed responsibly at a holiday party, Bauer suggested Klara, a 5.5 percent ABV Dortmunder-style lager. "It's crisp with a slightly heartier malt profile and snappy bitterness."
---
Joulupukki and Nova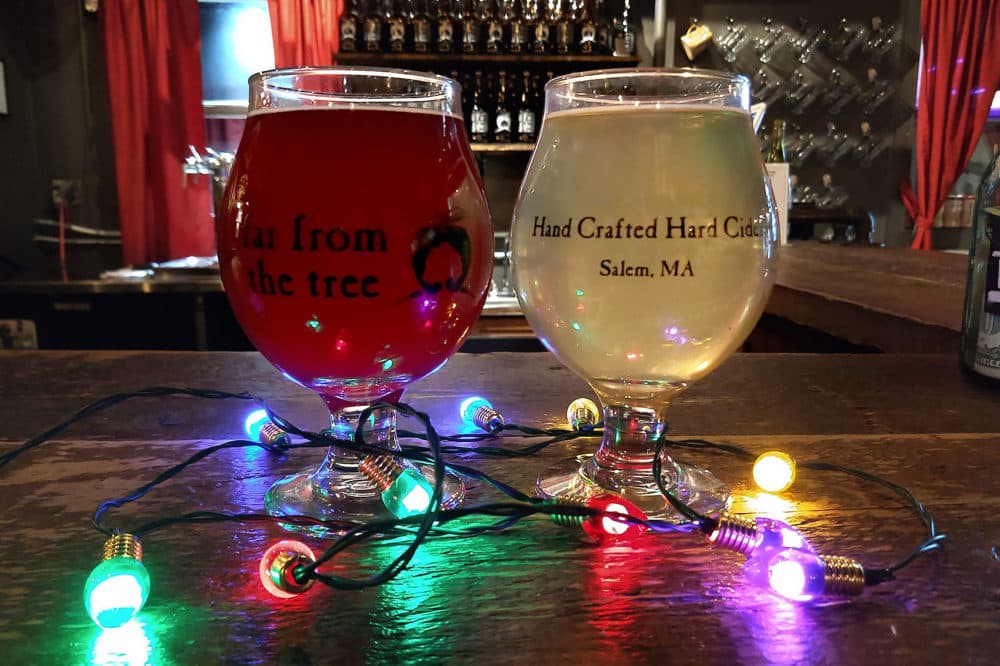 The rise of Massachusetts hard cider offers a perky alternative to beer (especially for gluten-free folks). Far From the Tree has a slew of novel holiday selections that will only be sold in their Salem tasting room. The cider house has five holiday selections scheduled for release on Thursdays in December, all inspired by different cultures. One is Joulupukki, a Scandinavian creation made with spruce tips, juniper berries and piney, Eureka hops. There's Glögg, which head cider-maker Jonathan Fontaine described as "a black currant and spiced cider inspired by a Swedish mulled holiday cocktail." Lebkuchen is a liquid take on German gingerbread, "steeped with cinnamon, smoked nutmeg, and crystalized ginger." The Pommender, made with orange juice and cloves, is a liquid spin on the New England holiday decoration (pomander) you might have made in elementary school. Then finally, to mark the year's end, there's the Brut Salut, a sparkling dry cider fermented with chardonnay grape juice "inspired by the classic champagne toast."
If you're looking for a can of appley goodness to put under the tree, there's Nova, a 6.9 percent ABV cider that's off-dry, hopped and made from Massachusetts-grown Macintosh apples.