How Jocelyn Bioh Created A Play About Both Teen Bullying And Colorism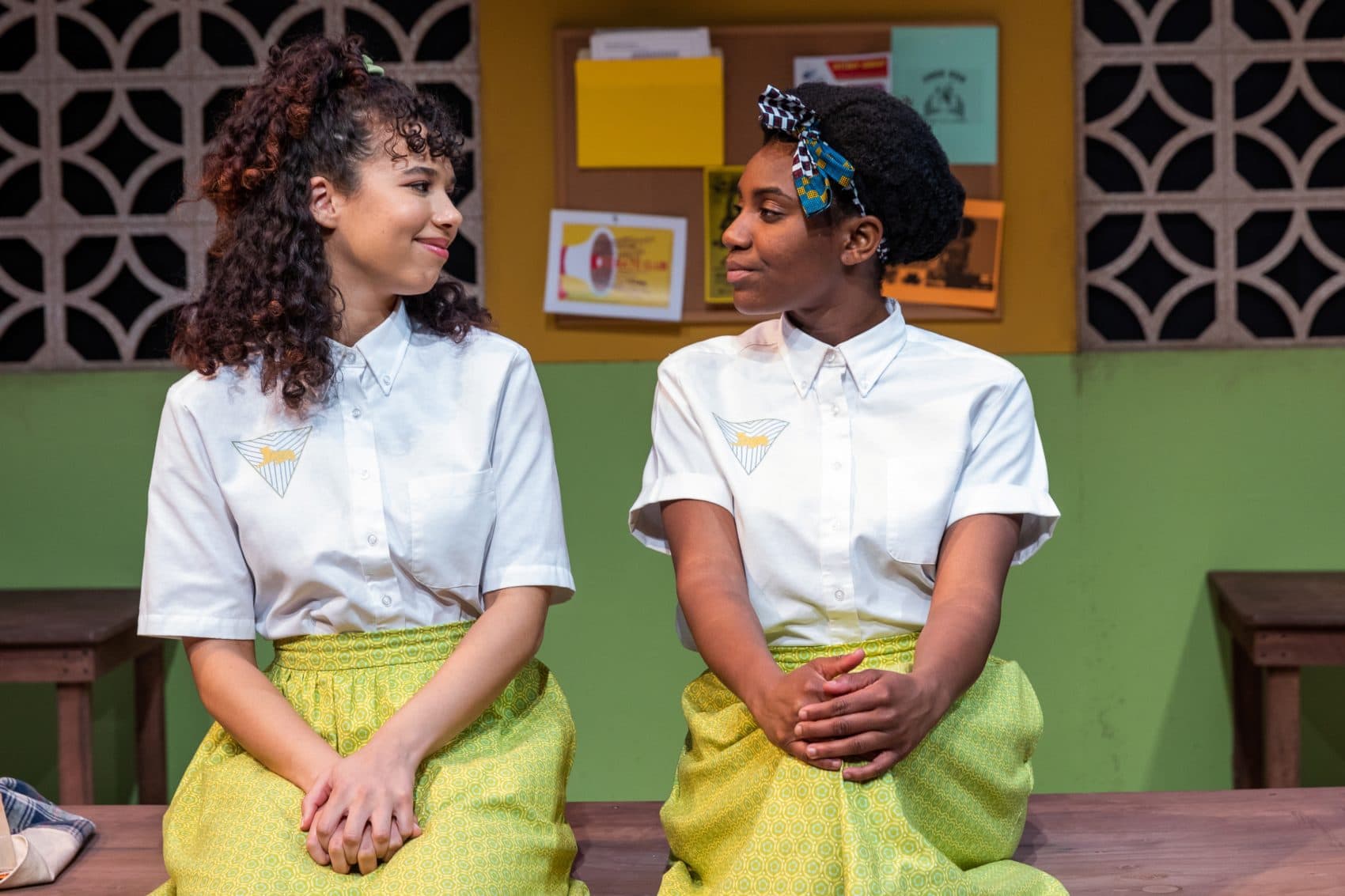 This article is more than 3 years old.
There's a moment that I can't stop thinking about at the start of Jocelyn Bioh's "School Girls; Or, The African Mean Girls Play."
Equal parts comedy and biting drama, it opens with a group of girls at a boarding school in Ghana. They're anticipating the arrival of a recruiter from the Miss Ghana pageant. Queen Bee Paulina, beautiful and haughty, revels in the praise of her four friends who assure her she's a shoo-in who can compete against other girls across Africa.
"No one from West Africa has ever made it to the top of the Miss Global Universe pageant," enthusiastic peer, Mercy, points out. "Remember when the winner from Namibia was a white?" a girl asks. "Can you imagine if the winner of Miss Italy had black skin?" Mercy responds. "She probably wouldn't even make it to the stage," another asserts.
There was a collective auditory reaction from the black audience members the night I saw SpeakEasy Stage's production of the play, currently at the Calderwood Pavilion. I exchanged knowing glances with another black arts journalist sitting beside me. For non-black audience members, the affront may not be immediately visceral. This was intentional, playwright Jocelyn Bioh pointed out to me in a recent interview. "It was important for the audience to go on that journey," she said. "To see colorism playing out as opposed to being told what it is."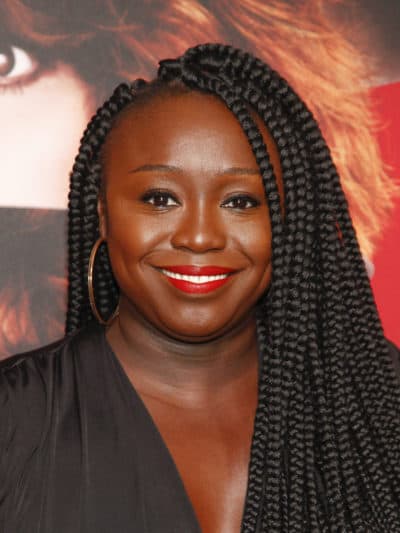 The all-girls Ghanaian boarding school Bioh's mother attended provided the setting. Bioh's own experiences, growing up as a dark-skinned woman at a boarding school in Pennsylvania, informed the play's content. "I always had experiences with colorism but never really knew how to articulate it," she said. Outrage over the selection of 2011's Miss Ghana helped Bioh crystallize how inherent colorism is, even in West Africa. "They chose a bi-racial, American-born woman to represent Miss Ghana over two other, darker skinned Ghanaian models," Bioh said.
"School Girls" has been described as an African take on the "mean girl" trope popularized by Tina Fey's 2004 film of the same name. But it isn't really a "take" or a "version" of "Mean Girls." Regina George didn't deal with pressure to bleach her skin. Her minions never wondered if their race made them beautiful or valued. "I knew there'd be a comparison to something made famous in white culture, like 'Mean Girls,' " said Bioh. "And I love that movie. But bullies are universal. Teenage girls dealing with insecurities is universal. And for black women, our point of view often isn't explored."
The play unpacks black womanhood with a hyperfocus on colorism. For the girls in "School Girls," living with the specters of colorism and racism is an inescapable reality. Colorism is never explicitly named or identified but for those of us familiar with its tenets, the implications are clear. When light-skinned, American-born Ericka joins the boarding school, we know what that means for Paulina and the other girls.
Tensions boil over once the recruiter arrives and shows an immediate, undivided interest in Ericka. When the headmistress remarks that Ericka isn't the only one qualified for the pageant, the recruiter replies that the judges of the pageant are "fond of girls who are more of an universal commercial look. ... We are looking for girls that fall on the other end of the African skin spectrum." It's at this point that everyone in the theater gasped in dismay.
"It becomes very clear that Ericka is being treated differently," Bioh told me. "You come to recognize that 'Oh, this girl is different from them just visually. And I can immediately recognize the privilege that she now has in this space of mostly black people.' " Whoever wins Miss Ghana must be able to compete globally. That means fitting in with global, Eurocentric beauty standards. Bioh gives us a microcosm but then expands it to the macro. We go from experiences of colorism in a school cafeteria to larger, global picture of the implications of colorism and racism, epitomized by the looming Miss Ghana pageant.
Armed with this metaphor, "School Girls" breaks down colorism, even for those who may not see it for what it is. As a light-skinned black woman, I have privilege because of colorism. My proximity to racial ambiguity and whiteness means that I'm more palatable, more digestible. But this concept isn't always clear for people — both within and outside of the black community.
In the end, Ericka competes as Miss Ghana in the penultimate round of the Miss Universe pageant. The competition is televised and the girls, at this point wiser and more seasoned, watch on. At first, they're excited to see Ericka on stage. But then, there's the palpable disappointment when she doesn't make the all-white lineup of finalists.
The ending hit me in my chest. But Bioh challenges my interpretation of it as sad or solemn. "In the end, the audience is left looking at these beautiful Ghanaian women who've grown tremendously," she said. "So it can be depressing or uplifting, in recognizing that we, as a society, have a lot of work to do."