Ride-Hailing Trips Increased 25% In Massachusetts Last Year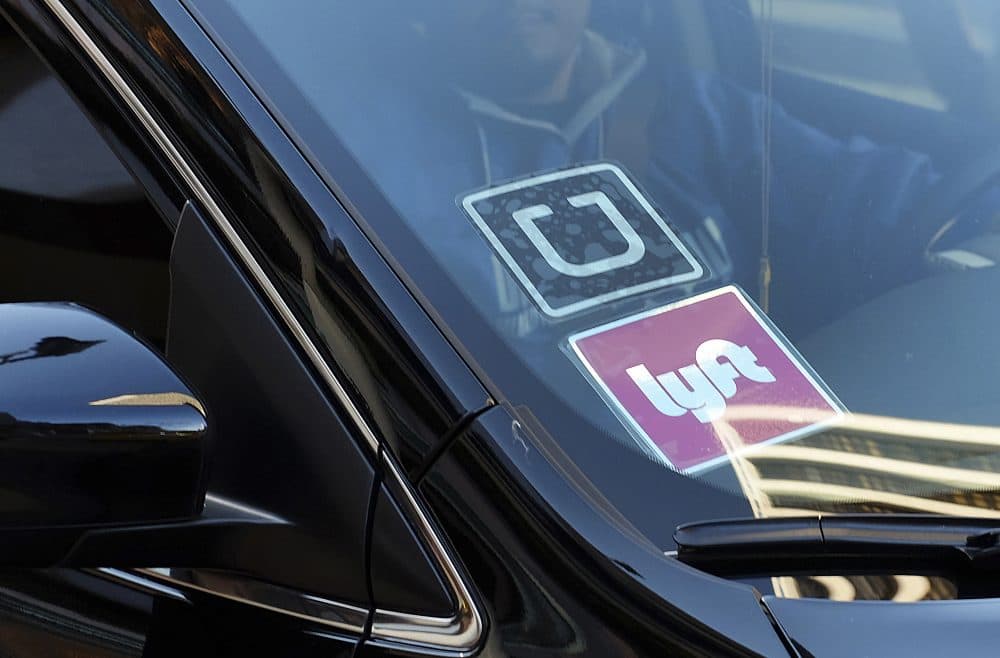 This article is more than 3 years old.
The popular ride-hailing services Uber and Lyft apparently got much more popular in Massachusetts last year.
Total rides surged 25% from 2017 to 2018, according to state data released Thursday. That's to 81.3 million last year, from 64.8 million the year prior.
More than 42 million rides began in Boston alone in 2018, a 21% increase — 7.3 million more — over the year before.
As the state notes, however, "many smaller towns with smaller numbers of rides saw a much larger percentage increase in rides when compared to 2017 ridership."
Customer rides increased 181% in Provincetown last year, for instance, and 155% in New Bedford. You can look by municipality here.

"Overall," the state adds, "2018 rides went farther and moved more quickly compared to [2017], an effect of the suburban and rural ridership growth." The average ride traveled 4.8 miles at 18.6 miles per hour last year. Of course, the slowest travel speeds were in densely populated areas around Boston.
There were about 7 million passenger rides to and from Boston's Logan Airport in 2018. The data comes weeks after Massport approved a new transportation plan and new fees in an effort to reduce congestion and ride-hailing trips that carry no passengers. (Uber and Lyft had teamed up to oppose the Logan changes.)
For comparison's sake, the state says there were about 7 billion total passenger vehicle trips in 2018 across Massachusetts, and about 398 million MBTA rides.
Annual ridership on the T has been declining, however, and the new ride-hailing data coincided with renewed furor over the performance of the aged public transit system, following two train derailments in a period of four days.
A survey released last year, from the Metropolitan Area Planning Council, found that ride-hailing services are exacerbating Greater Boston's traffic congestion. Forty-two percent of respondents said they would have used public transit for their trip if ride-hailing services weren't available.
The report noted that though ride-hailing is "justifiably popular," the findings could spell trouble for the MBTA and the area's roadways.
To try to curb the region's congestion — which one analysis called the worst in the country — many public officials, including Boston Mayor Marty Walsh, have called for higher fees on ride-hailing services.
The firms — the state calls them transportation network companies — currently pay a fee of 20 cents per ride. These totaled more than $16 million in 2018.