Piping Plover Chicks Make Historic Return To A Boston Beach
The piping plovers are finally once again procreating in Boston.
A pair of the birds, which are on the threatened species list, hatched four chicks on the L Street Beach in South Boston in mid-June.
It's the first time the birds have hatched within the city limits for at least 30 years, and Katharine Parsons, director of the Mass Audubon Coastal Waterbird Program, estimates it could have been much longer.
"We wouldn't expect them to have been successful for the past century and a half," said Parsons. "It's [an] urbanized, coastal area, [and] the water quality until recently hasn't been that conducive to the prey populations that they need."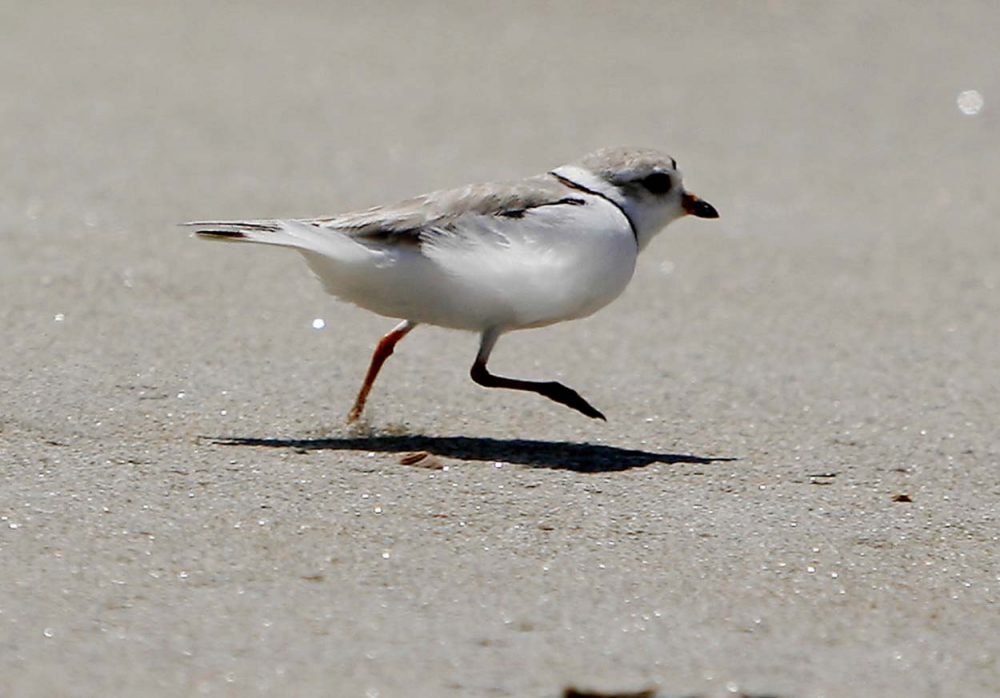 The section of the beach where the plovers were nesting has been temporarily roped off, a common practice when plovers are found. The blockade protects the eggs, which Parsons said are nearly invisible in the sand, and when the chicks are born, protects them from human disturbance until the baby birds move away.
The protections are part of a statewide effort to encourage the threatened species' population growth. That effort has been largely successful; Parsons said recent estimates show over the past 30 years the number of plover pairs jumped from 140 to 700. In the past 10 years, the birds also began finding new nesting areas in some of the more urban beaches in Greater Boston.
"We're really anchoring the Atlantic plover population," said Parsons about the birds' presence in Massachusetts. "We have 40 percent of the nesting plover in the Atlantic coast population."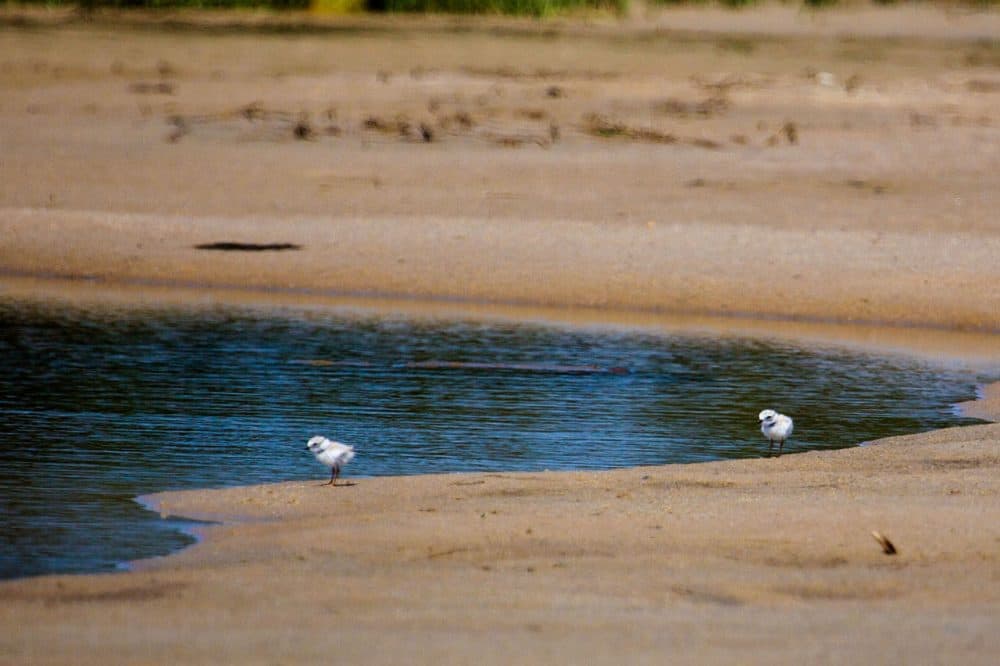 Parsons said she's also excited about what the return of the plover means for area residents.
"What it shows me is you don't have to go to the natural seashore or one of the coastal wildlife refuges in order to see one of these rare bird species," she said. "I think Boston and the greater metro area should be really excited that the habitat is good enough to support them."