10 Art Exhibits Worth Catching This Fall
Summer isn't over yet. We still have a couple more weeks of warm temperatures and sunshine before it's time to start thinking about the cold winds that will blow us ​indoors. Even so, when it comes to art, it feels like the fall exhibition season has already begun. Right now, in fact, there are a whole host of thought-provoking exhibits on tap, ranging from the first comprehensive retrospective of a much-beloved, late Boston artist to exhibits touching on timely topics such as immigration, aging, racism and the opioid epidemic. With so much happening, the art calendar is chock-full of shows straight through December, and it will be hard to choose where to spend those precious art-viewing hours. Here are 10 suggestions to make it a little easier.
Julie S. Graham: 'Stack, Layer, and Arrange'
Tisch Family Gallery at the Aidekman Arts Center, Medford
Aug. 22 to Sept. 29
Artist Julie S. Graham was a well-known Boston painter and beloved instructor at the School of the Museum of Fine Arts at Tufts University before her passing of cancer last year. Fortunately, for those of us who knew her and for those who didn't, there is an opportunity to see her art in the first comprehensive retrospective of her work. Graham's art is architectural and minimal. She enjoyed stacking, layering and constructing wood and other media in compositions that paid close attention to lines, corners, shapes and surfaces. The show focuses on the evolution of Graham's formal spatial and architectural inquiry not only in painting but in drawing, photography and sculpture. She was an artist who left us too soon but with "Stack, Layer, and Arrange," we get one more chance to appreciate her legacy.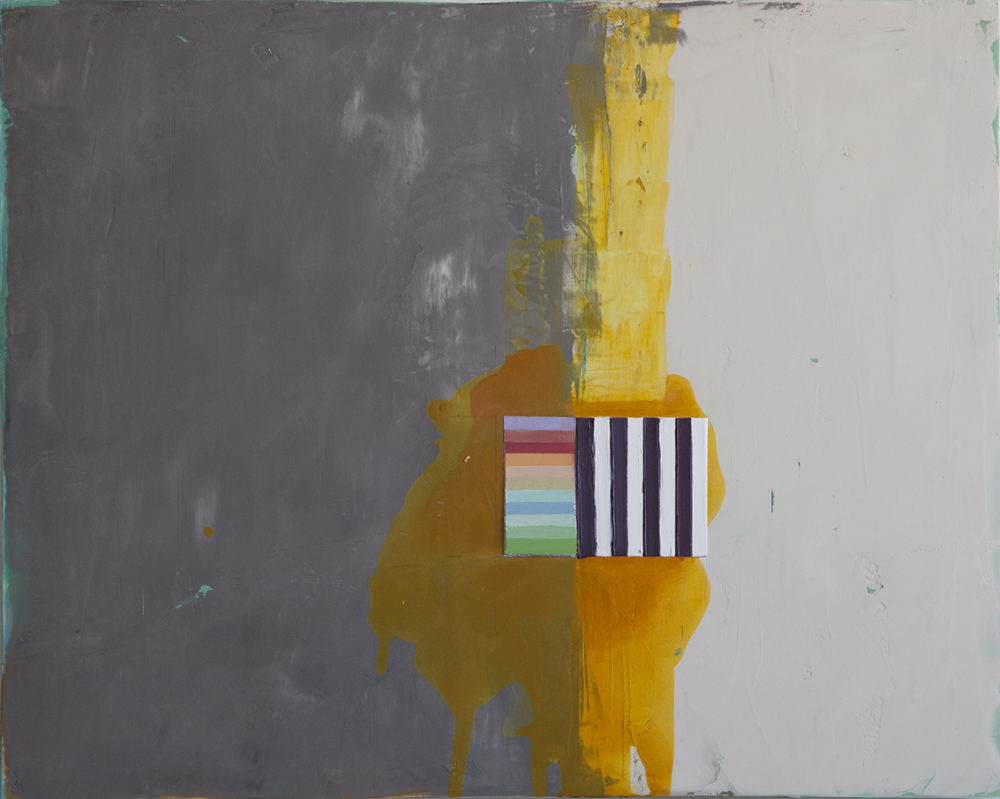 ---
Sept. 7 to Jan. 5
There is nothing more riveting than stumbling across old family photos. It's even more fascinating when it's someone else's family we're looking at. "Our Parents, Ourselves" gives us a window into the family of photographers David Hilliard and Sage Sohier, each of whom have photographed a parent over the course of decades. Hilliard focused on his father, and his poignant photographs address such timeless and difficult subjects as intimacy, aging, masculinity and the father-son bond. Sohier, on the other hand, trained her camera on her mother, a former fashion model. Her work touches on maternal bonds as well as changing notions of beauty and femininity.
While you're there: Beginning Sept. 21, it's worth taking in the three solo shows of Adria Arch, Daniela Rivera and David Katz who will also be showing at the Fitchburg Museum. The Arch exhibit runs until Nov. 10, and the Rivera and Katz exhibits run through Jan. 12.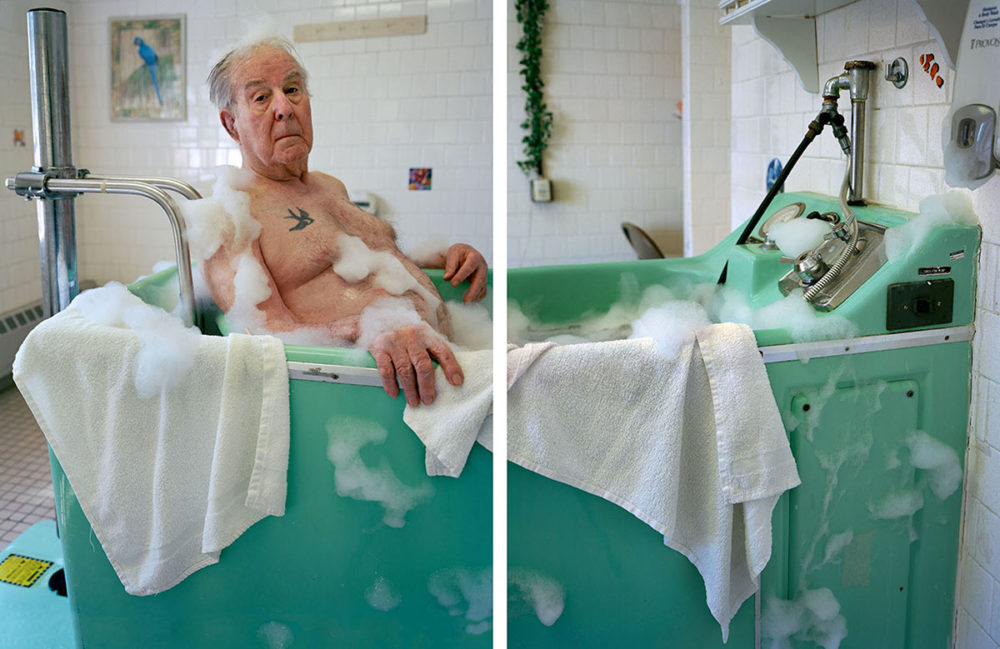 ---
Sept. 7 to April 5
Time flies. One minute you're a teenager, the next, you're middle-aged. The Fuller Craft Museum is now undeniably middle-aged, celebrating its 50th birthday this year. In honor of its "golden anniversary," the museum presents "Striking Gold," an invitational exhibition of 57 artists who probe the history of gold as an artistic medium as well as its cultural, historical and political associations. Gold has long been identified with avarice, greed, vanity and consumption, but it's also associated with good things too, like alchemy and transformation. At the Fuller, we get to see both sides of the golden coin.
While you're there: Beginning Sept. 28, "Human Impact: Stories of the Opioid Epidemic" is on view, running through May 3. This exhibit brings together 11 artists who explore the consequences of the opioid crisis through crafts-based media.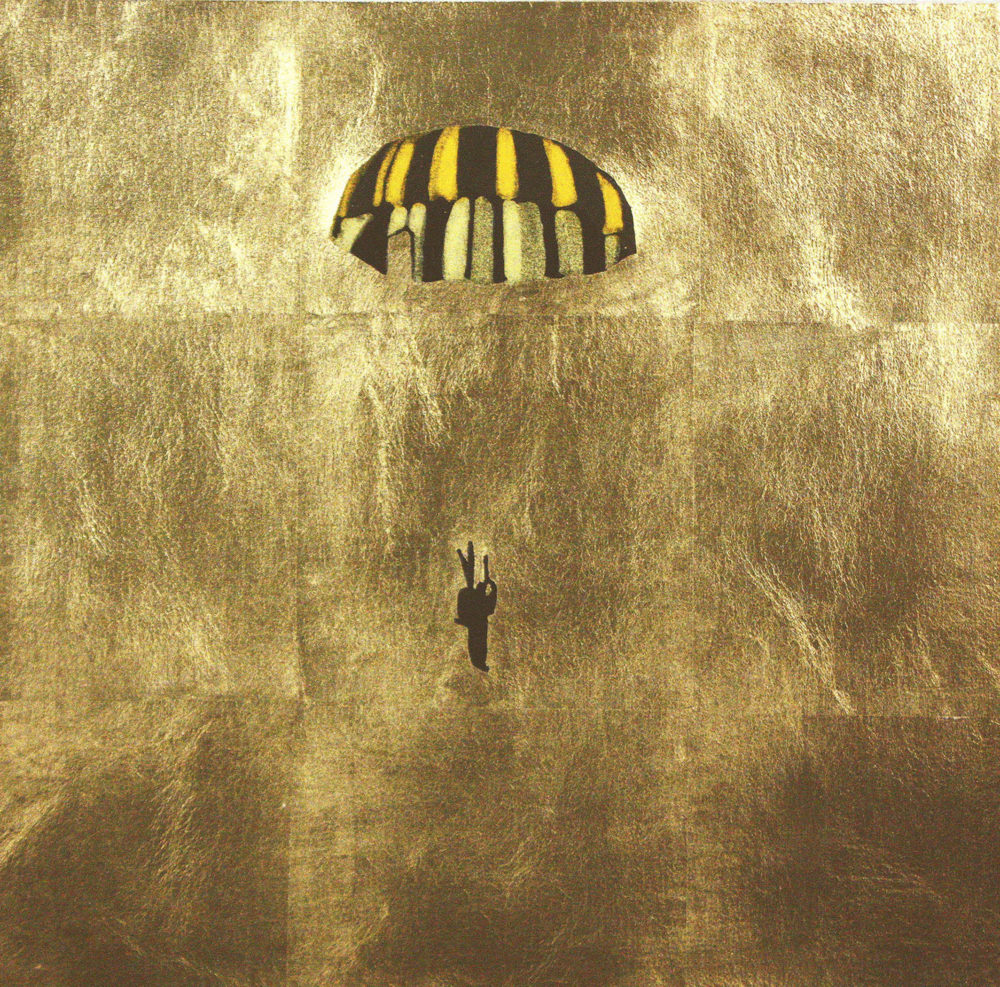 ---
Sept. 10 to Nov. 10
Boston and Kyoto, Japan have been "sister cities" for 60 years. To mark this milestone, the Society of Arts + Crafts has invited some of Kyoto's finest ceramicists to show their work in a two-month long group exhibition at the Society's Seaport gallery. The American Arts and Crafts Movement was deeply influenced by Japanese kogei (arts and crafts) and "Kogei-Kyoto" underscores how Japanese design principles became part of the standard vocabulary for many American craft artists. The exhibit, the first of this collective in the U.S., will include not just a display of ceramics, glass, textiles, metals, wood-working and fabric dyeing, but opportunities for visitors to partake in traditional Japanese ceremonies and to learn about Japanese crafts directly from artists holding workshops and live demonstrations.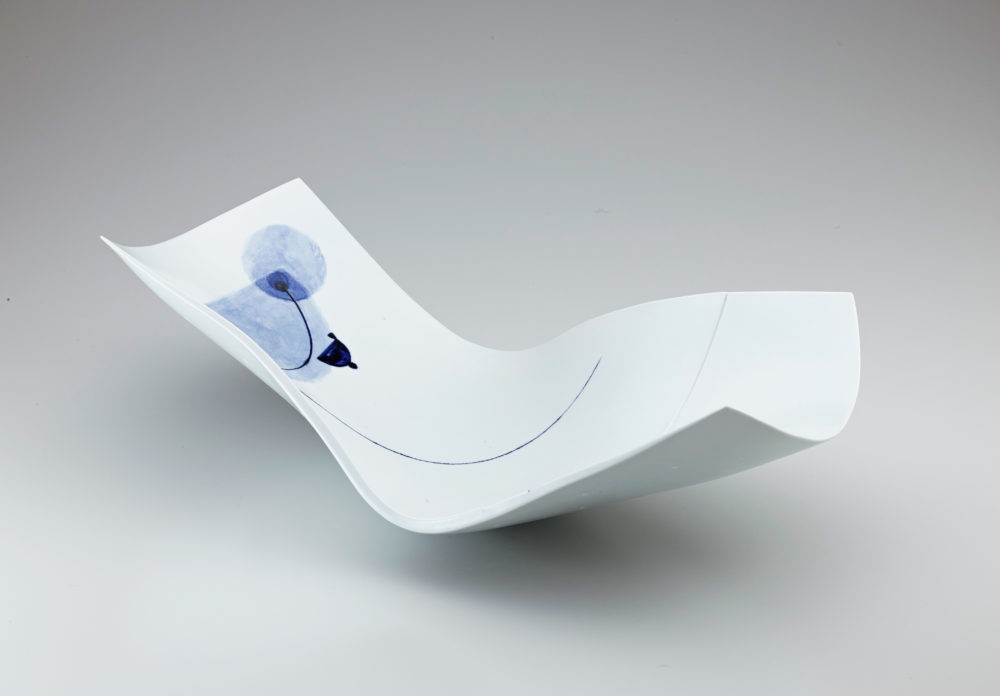 ---
Sept. 24 to Feb. 7, 2021
Also from Japan comes one of the most anticipated shows of the season. Yayoi Kusama brings her distinctive, trippy psychedelia to the ICA in the exhibit "LOVE IS CALLING." The exhibit features one of Kusama's "Infinity Mirror Rooms," which incorporates inflatable, tentacle-like forms covered with polka dots and neon colors in a darkened room filled with mirrors. The forms extend from the floor and ceiling, gradually changing colors and creating a space where art seems to extend forever. As visitors walk through the installation, they hear a recording of Kusama reciting a love poem on a continuous loop. Exploring enduring themes of life and death, the poem poignantly expresses Kusama's wish to spread a universal message of love through her art.
While you're there: "LOVE IS CALLING" will be accompanied by a companion exhibit entitled "Beyond Infinity: Contemporary Art After Kusama." This second exhibit offers insight into Kusama's influences and her important legacy on contemporary art. Now that's a trip.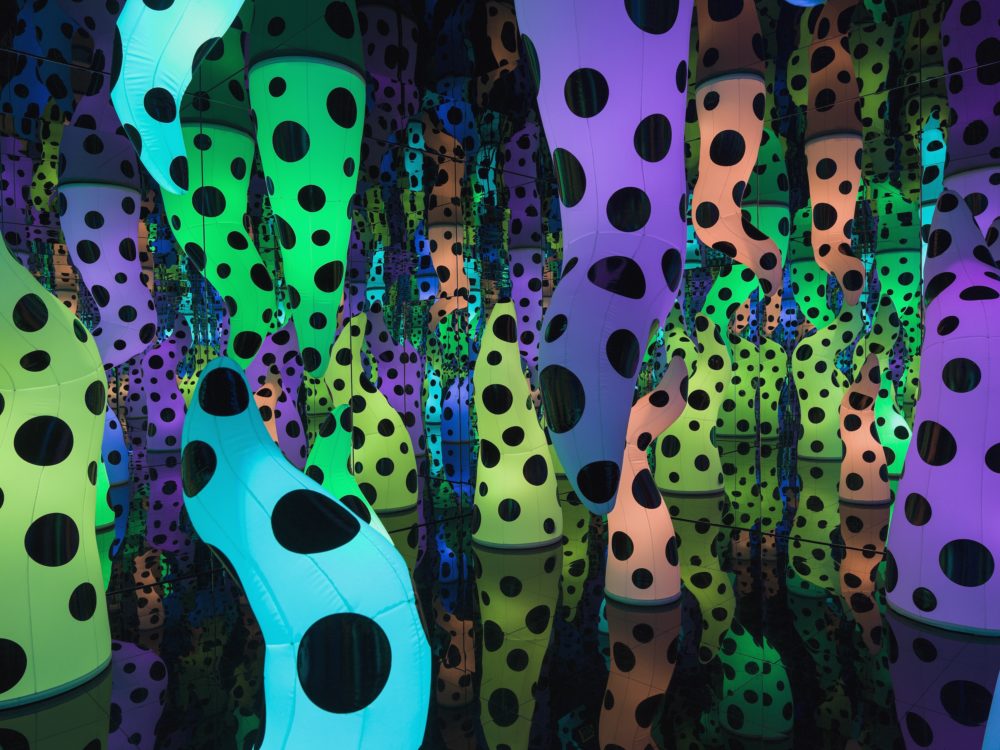 ---
Sept. 27 to Oct. 25
If you missed Eli Brown at this year's deCordova New England Biennial, you have a second opportunity to catch his work with "Museum of Queer Ecologies," a project extending queer theory into ecological studies. Brown is a Boston and New York-based multidisciplinary artist and activist who examines the experiences of queer and transgender people, as well as other gender-fluid species in the natural world. He incorporated drawing, writing, performance, video and sculpture in his works as well as materials ranging from chicken wire to organic matter. In recent projects, Brown has explored transness as a lineage and as an evolutionary phenomenon extending beyond the human realm. He's also collected oral histories from various generations of trans/nonbinary-identifying people in Boston and New York.
---
Sanford Biggers
Tisch Family Gallery at the Aidekman Arts Center, Medford
Oct. 8 to Dec. 15
Sanford Biggers has built a career around examining the relationship between history and trauma in the United States. His exhibit at the Aidekman is the first focused on his "BAM" series, begun in 2015, in which Biggers memorializes and honors unarmed black victims of police gun violence in America. Through video, sculpture and textiles, he reveals the pain these acts have inflicted on our society and citizens, while also highlighting a desire to transcend brutality and racism.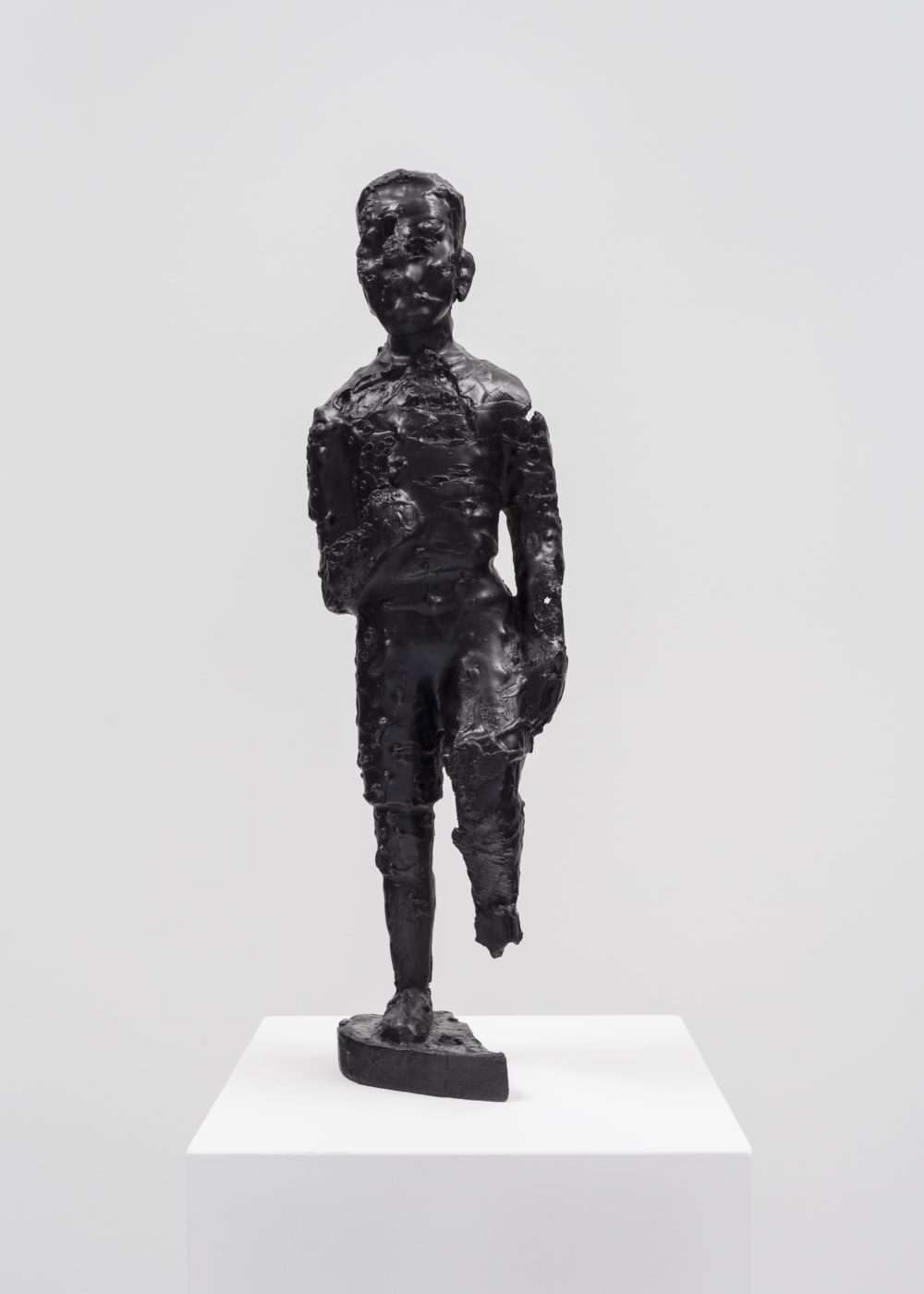 ---
Alicja Kwade: 'In Between Glances'
MIT List Visual Arts Center, Cambridge
Oct. 18 to Jan. 5
Sculptor Alicja Kwade is best known for works using common, but symbolically significant materials like rocks, lamps and clocks, which she arranges in site-specific compositions to create mysterious landscapes. Kwade has cut and polished roadside rubble, lit and unlit lamps and directed light across glass walls. For this exhibit, she has created an entirely new composition, which will be displayed along with other recent work. Her alchemical treatment of familiar things may leave viewers questioning distinctions between past and present, fact and fiction.
---
Oct. 23 to Jan. 26
Immigration and migration is not only in the news these days, it's on the minds of many artists. In "When Home Won't Let You Stay," 20 artists take on this timely subject, presenting views from all over the world, including Colombia, Cuba, France, India, Iraq, Mexico, Morocco, Nigeria, Palestine, South Korea, the United Kingdom and the United States. Borrowing its title from a poem by Somali-British poet Warsan Shire, the exhibition highlights diverse artistic responses to migration, ranging from personal accounts to poetic meditations, and features a range of mediums, including sculpture, installation, painting and video.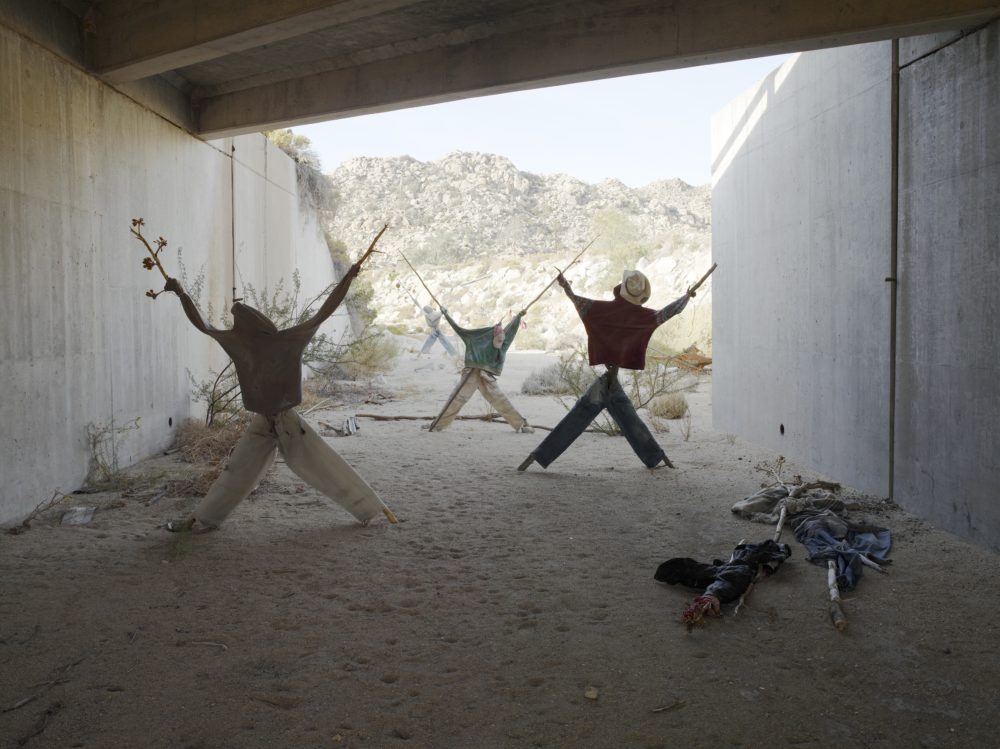 ---
Ledelle Moe: 'When'
MASS MoCA, North Adams
Dec. 14 to Aug. 2020
Ledelle Moe creates weathered, monolithic heads and figures recalling the relics of ancient civilizations. Closer examination reveals that what appears to be timeworn stone is actually concrete constructed from many smaller sections. The colossal objects — joined together with steel seams — recall giant dolls shattered and carefully glued back together. Now, Moe has created a new 18-foot-tall, kneeling female form born from the artist's interest in the persistence of monumentality throughout human history. The towering figure is reminiscent of iconic images seen around the globe, but with a twist. Moe's piece includes a network of metal rods protruding from the body, which support a constellation of ambiguous forms. What emerges is a form that suggests not just monumental strength but also naked vulnerability.