Warren Probes State Department Role In Pence's Trump Property Trip In Ireland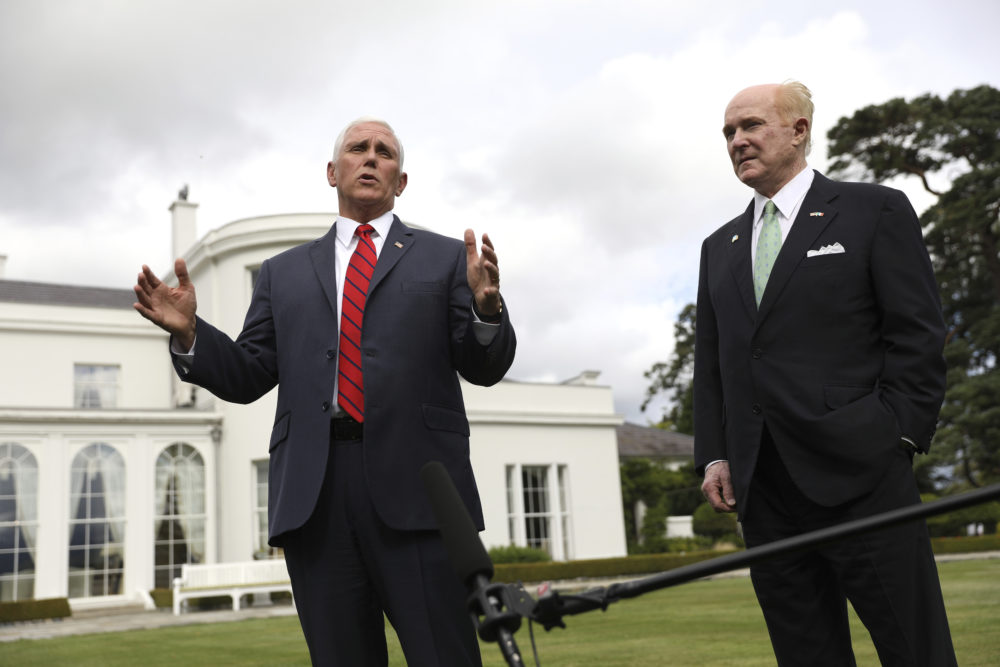 Editor's Note: This is our weekly politics newsletter. Get it in your inbox here.
---
This week, as Congress readies its return after a long, hot summer, Democrats are already squaring off with the Trump administration:
Warren Probes State Department Role In Pence's Trump Property Trip In Ireland
Sen. Elizabeth Warren is demanding the State Department disclose its role in Vice President Mike Pence's trip this week to meet with Irish leaders in Dublin, which included a stay at the Trump International Hotel in Doonbeg, some 175 miles away.
"This is only the latest instance in which government officials, companies or special interest groups have patronized the President's hotels - enriching the President and his family - in numerous cases, with taxpayer funds," Warren wrote in a letter to Secretary of State Mike Pompeo, obtained by WBUR.
Warren demanded Pompeo disclose the State Department's involvement in making travel arrangements, how much more it cost Pence to stay in Doonbeg instead of in Dublin, and whether Trump's reported suggestion that Pence stay at his property played a role.
Trump denied suggesting Pence stay at his property, despite Pence's chief of staff, Marc Short, telling reporters that he did. Pence defended his stay, citing familial ties to Doonbeg, which he told reporters was the "very hometown of my mother's grandmother."
House Action On Medical Deferments Delayed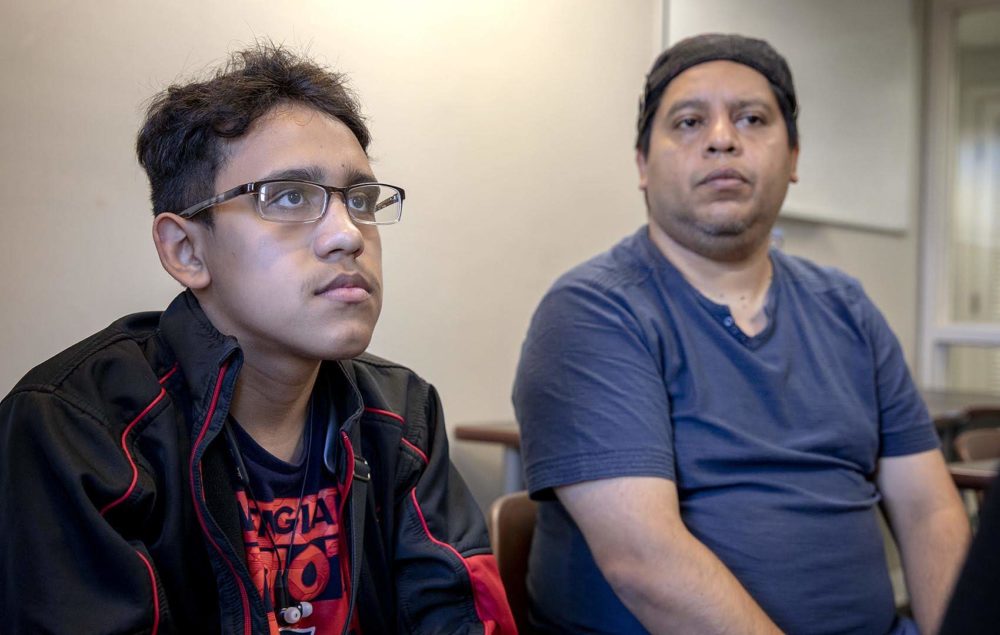 Lawmakers will have to wait a week to grill Trump administration officials over a move to suddenly end a program that allowed immigrants to extend their time in the country in order to seek treatment for serious medical conditions.
WBUR was first to report last week the move by U.S. Citizenship and Immigration Services (USCIS) to end medical deferred action. USCIS later reversed course and reopened some cases.
Rep. Ayanna Pressley quickly responded by calling for a House Oversight subcommittee she sits on to return from recess early for a hearing.
Chairman Elijah Cummings of Maryland scheduled a subcommittee hearing with USCIS officials for tomorrow, but it's been rescheduled for Wednesday at the request of the Department of Homeland Security.
Meanwhile, Massachusetts Attorney General Maura Healey is one of more than a dozen state AGs who are seeking answers from USCIS on the matter.
Gun Fight Ahead
Spurred by the revelation that last week's Odessa, Texas, mass shooter obtained the AR-style rifle he used through a private sale — so without a criminal background check — House Democrats tell me gun control is their top priority when they return to Capitol Hill next week.
Democratic House sources say they will not only pressure Senate Majority Leader Mitch McConnell to take up the House-passed universal background check bill, as well as "red flag" legislation, but they will push to quickly mark up more legislation, including a ban on high-capacity magazines, to place increased pressure on McConnell and the White House to act.
4 More Things:
- Can you hear me now? On Tuesday, Rep. Katherine Clark will hold a rally on Capitol Hill with #MeToo survivors — and an 8-foot-tall megaphone — to push her anti-sexual harassment bill, the Be HEARD Act, which now boasts more than 100 co-sponsors.
- Not good enough: After Google entered a settlement with the Federal Trade Commission to pay a $170 million fine and revamp YouTube's privacy policies after it culled information from underage users for advertisers, Sen. Ed Markey blasted the agreement, saying it "did not go far enough to put in place critical new rules for accountability."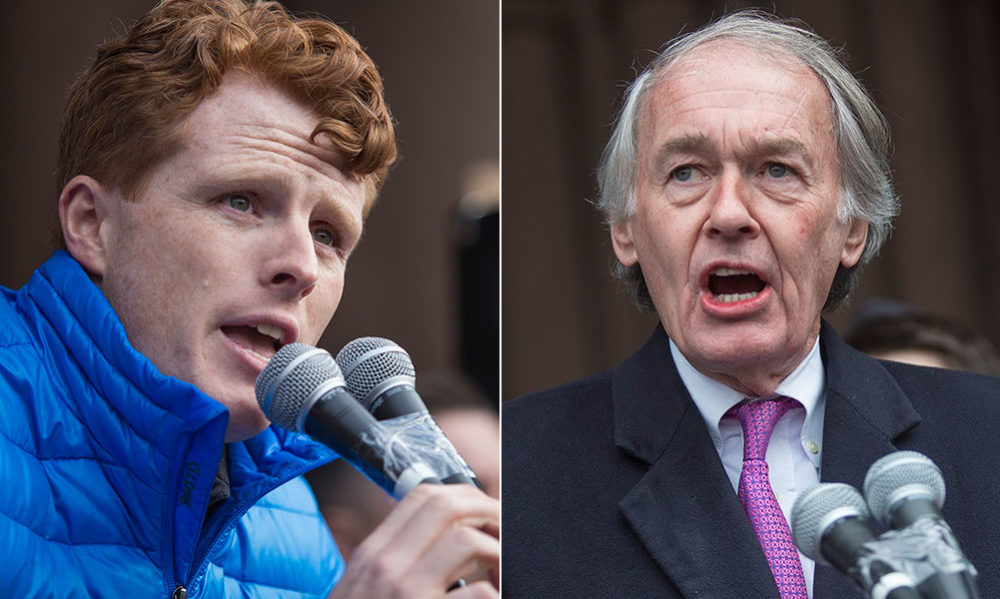 - Inching closer: In yet another sign he's readying a Senate primary challenge to Markey, Rep. Joe Kennedy III announced he's taking the No Corporate PAC pledge.
"Political donations have never influenced my votes or policy positions," Kennedy said in a statement today. "But even the appearance of such conflict is unacceptable in today's political system."
- Not at all awkward: Kennedy is spending today stumping in New Hampshire for Warren to boost her presidential bid. But if he challenges Markey in a primary, she won't return the favor, because Warren has already endorsed Markey's reelection. Kennedy is expected to announce whether or not he's making a Senate run within a matter of days.
---
Quotation Of The Week
"I am me, I am not my relatives."

Kennedy in a Wall Street Journal interview, answering critics who charge that he is trading on his family name as he mulls a primary challenge against Markey.
---
On My Radar
1. While most House Democrats want an impeachment process, "dozens more Democrats will have to declare their support to force Pelosi's hand, and the path to a majority likely runs through purple districts." (The Atlantic)
2. Why Democrats' big gerrymandering win in North Carolina matters (The Washington Post)
3. Officials from Facebook, Google, Twitter and Microsoft met with government officials 14 months ahead of Election Day, illustrating "how tech companies are preparing for the 2020 race after Russian operatives used ... platforms to spread disinformation and sow discord in 2016. (The New York Times)
---
Number Of The Week: 9
That's the number of Massachusetts delegation members who publicly support starting impeachment proceedings against President Trump. Only Reps. Richard Neal and Stephen Lynch have yet to call for an impeachment probe.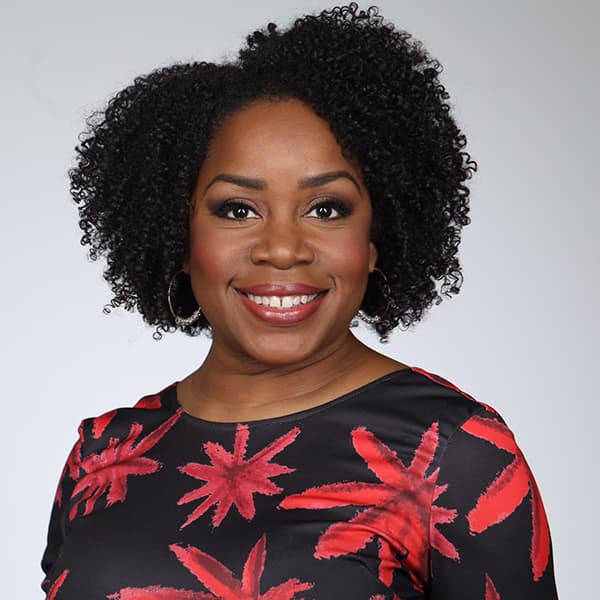 Kimberly Atkins Senior News Correspondent
Kimberly Atkins is a senior news correspondent for WBUR, covering national political news from Washington, D.C., with a New England focus.