Amid Capitol Hill Drama, Mass. Democrats Try To Show They Can Walk And Chew Gum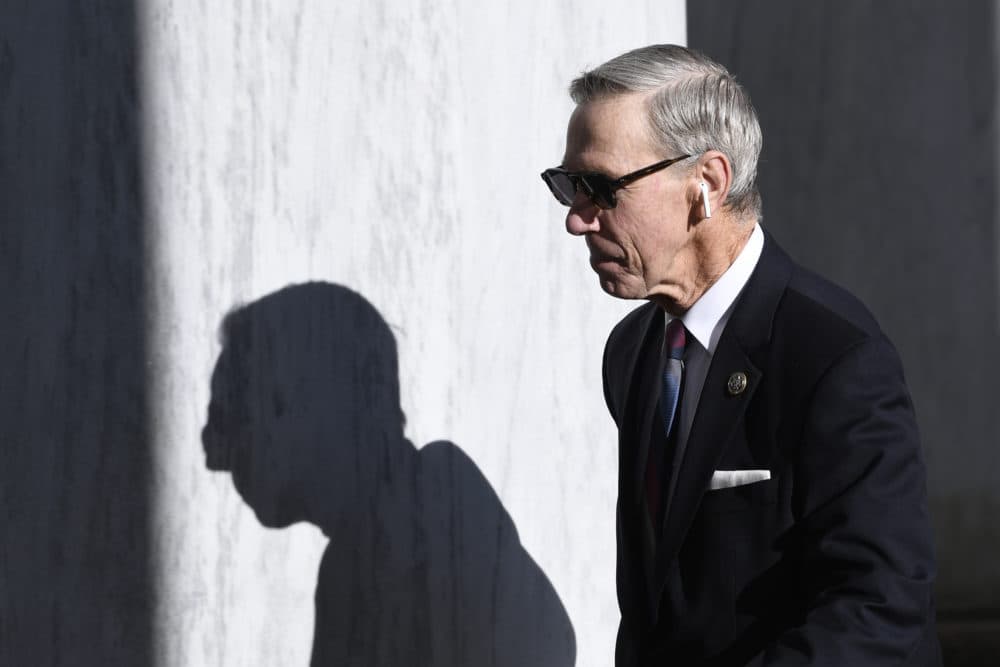 Editor's Note: This is our weekly politics newsletter. Get it in your inbox here.
---
The Capitol on Wednesday featured more drama than a prime-time reality show.
As House Republicans stormed a secure hearing space, delaying a deposition in the impeachment probe into President Trump, there were also plenty of fireworks elsewhere, as Massachusetts lawmakers vowed to stay as focused on policy as they are on the president.
"In our important work for the people, the House Democrats will continue to investigate, litigate — and to legislate," said Rep. Katherine Clark, vice chair of the House Democratic Caucus.
The standoff at the SCIF — led by Florida Rep. Matt Gaetz, a close Trump ally, and other Republicans who blasted the impeachment inquiry as biased and secretive — halted the deposition of Deputy Assistant Defense Secretary Laura Cooper for five hours.
Rep. Stephen Lynch, an Oversight Committee member, urged his Democratic colleagues not to have the barnstorming Republicans forcibly removed by security, a move he said would only give them the "theatrics" they sought.
"Just having members hauled off, even though it might give some people great pleasure, I think we just have to handle it in a better fashion," Lynch told to the AP. "Hopefully with some deliberations cooler heads will prevail."
Thursday on WBUR's Morning Edition, Lynch called the disruption a "desperate" move coordinated with the White House, noting that the private hearings are bipartisan and many Republican committee members skip them. He said it won't happen again, even if it means moving the depositions off Capitol Hill.
Clark told Radio Boston: "It's sad to see a political stunt when we are trying to undertake a very serious impeachment inquiry as called for under the Constitution."
Senate Republicans have just introduced a resolution condemning the impeachment inquiry.
And Chewing Gum: Non-Impeachment Exchanges
Meanwhile, Facebook CEO Mark Zuckerberg testified before the House Financial Services Committee and was pressed during a particularly tense exchange with Rep. Ayanna Pressley on the company's plan to launch a cryptocurrency he said would make it easier for people to access money around the world.
Pressley, citing a World Bank white paper that found that people without bank accounts lacked them primarily because they are too poor to open one, challenged Facebook's position that technology is a main barrier to banking.
"Yes or no: Do you agree that authentication is the major hurdle to accessing the financial system?" Pressley asked him.
"Congresswoman, I'm not sure," Zuckerberg answered. "I think it's probably different in different places around the world."
"You represent the power, but I don't think you understand the pain," Pressley told Zuckerberg. "There is underbanking because people are broke."
Other Fiery Exchanges On The Hill
Kennedy blasts CMS chief on Medicaid work rules: At a House Energy and Commerce Committee hearing, Centers for Medicare and Medicaid Services Administrator Seema Verma fielded questions from a visibly frustrated Rep. Joe Kennedy about the Trump administration's Medicaid work requirements.
Kennedy noted that in Arkansas, one of the states where the requirements went into effect before they was halted by a federal judge, 18,000 people lost Medicaid coverage. He asked Verma if she considered the program a "success" in the state, according to The Hill.
"I think it's premature to draw conclusions about Arkansas' program. The program was in effect for 10 months," Verma told Kennedy.
"Eighteen thousand people lost their health care. How many more people have to lose their health care before you can make a determination?" he retorted.
Lynch calls Syria pullout "uninformed, whimsical": In a House Oversight Committee hearing delayed by the SCIF kerfuffle, Lynch called the Trump administration's decision to pull troops out of Syria "uninformed and whimsical" and said it leaves Kurdish forces to rely on U.S. adversaries for survival.
"The power vacuum left by the United States is already being filled by the Syrian regime of Bashar al-Assad, Russia and Iranian militias," Lynch said.
Earlier in the week, Lynch joined House Speaker Nancy Pelosi and other lawmakers on a bipartisan congressional delegation to Jordan and Afghanistan, a trip Lynch said "gave us a close-up view of the situation in Syria and the aftershock of President Trump's decision to abandon our Kurdish allies."
4 More Things:
— Ed who? Sen. Ed Markey is well ahead of his primary challenger Kennedy when it comes to endorsements and years of experience on the Hill.
But a WBUR poll this week found that 1 out of every 7 likely Massachusetts Democratic primary voters has no idea who he is. Fourteen percent of voters said they've never heard of Markey, twice as many as the 7% who said they didn't know Kennedy. Overall, 60% percent of likely Democratic voters rated Kennedy favorably, compared with 48% for Markey. (More from the poll here.)
— Warren on the trail: Sen. Elizabeth Warren, who has been flying back and forth between Capitol Hill and New Hampshire this week, will hit the trail in South Carolina over the weekend — fresh off a Monmouth poll showing her chipping away at former Vice President Joe Biden's still-sizable lead in that state. But she will take time away from campaigning to join other lawmakers Friday at the funeral services for Rep. Elijah Cummings in Baltimore.
— Markey files smart device security bill: Markey co-introduced the Cyber Shield Act, which would create a cybersecurity advisory committee to set privacy and security benchmarks for "internet of things" devices such as baby monitors, smart speakers, cellphones and laptops.
— Trahan defends Lowell Spinners: In a House floor speech, Rep. Lori Trahan denounced a reported Major League Baseball reorganization plan that would end the Boston Red Sox's affiliation with the Lowell Spinners, saying she was "alarmed" by the news. "I am willing to go to bat for the Spinners, which bring so much pride and joy to the Greater Lowell Community, and urge the MLB to reconsider this devastating proposal," Trahan said.
QUOTATION OF THE WEEK
"[P]eople ... genuinely believe, as I do, that conservative principles are better for our country and for the working people of our country than liberal principles, and that if Elizabeth Warren were to become president, for instance, or if we were to lose the Senate, that it would not be good for the American people."

Utah Sen. Mitt Romney
Above: In an Axios interview, Romney explained why he thinks his Republican colleagues are reluctant to criticize Trump. (And make sure to check out my new piece on how the former Massachusetts governor has stepped up his public condemnations of Trump — and may even vote to impeach him.)
ON MY RADAR
— As Trump seeks reelection, immigrant voters stand in his path (LA Times)
— The Supreme Court is poised to gut the Obama-era agency Elizabeth Warren built (National Review)
— You can get a birthday greeting from Stormy Daniels or Anthony Scaramucci — for a price (Washington Post Magazine)
TWEET OF THE WEEK
Pressley, in response to Trump calling the impeachment inquiry a "lynching":
PARTING NOTE
Let's connect in person! On Nov. 5, join me, a couple of colleagues and some guests to look at the year ahead, before the presidential election. Get your tickets here.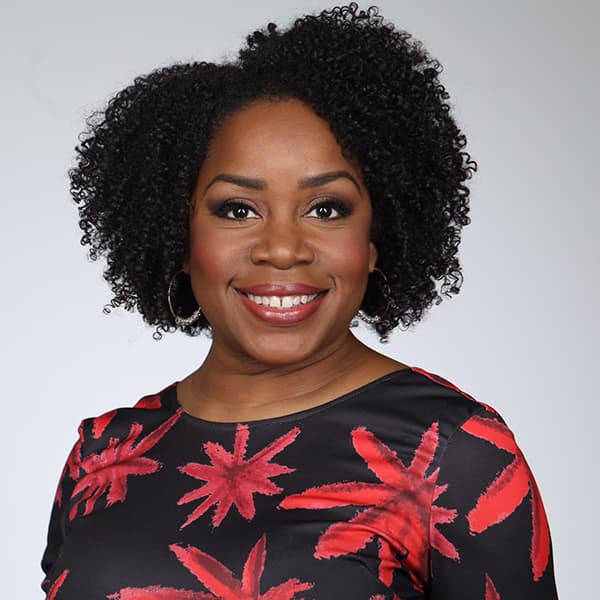 Kimberly Atkins Senior News Correspondent
Kimberly Atkins is a senior news correspondent for WBUR, covering national political news from Washington, D.C., with a New England focus.