Pro-Biden Super PAC Has A Boston Connection
This article is more than 1 year old.
Another busy week!
House Democrats move to codify the impeachment inquiry, as a Massachusetts congressman seeks the top spot on a key committee.
A Bay State lawmaker gets a Trump administration official to admit he made the call to end medical deferred actions for immigrants.
And Vice President Joe Biden gets a super PAC boost from the Hub.
As I and the rest of Red Sox Nation mourn the end of the team's yearlong reign as champions, here's what's happening in the town of the new World Series winners:
Lynch Cites Experience In Bid To Helm The Oversight Committee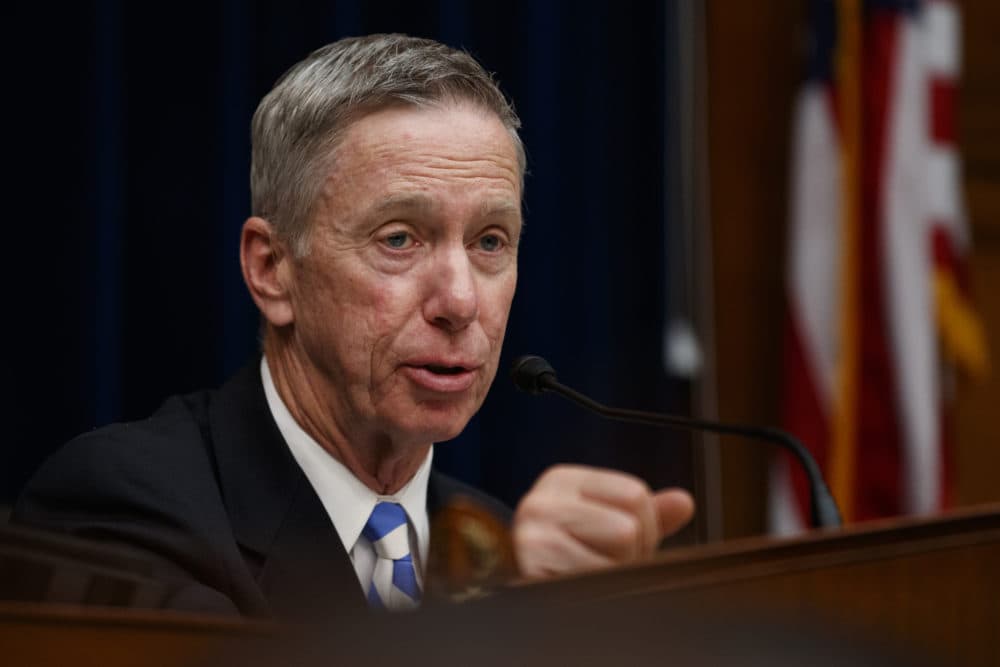 Rep. Stephen Lynch says his 18 years on the House Oversight Committee and his background as a lawyer make him the best choice to fill the committee's top spot, after the death of Chairman Elijah Cummings. The committee is one of the central House panels in the impeachment probe of President Trump.
Lynch, who was the last member of Massachusetts' congressional delegation to publicly support impeachment hearings, had previously warned that impeaching Trump would only help his re-election bid. But he told WBUR's Radio Boston Tuesday that the revelations about Trump's attempt to pressure Ukrainian officials to investigate Biden and his son Hunter changed things.
"I can promise you this: We will prove the case that the president broke the law — a high crime," Lynch said. "We'll prosecute that case."
He added: "I don't know if we have any other choice at this point. The president has taken steps to enlist a foreign power to do a political hit on Joe Biden. So we can't just let the election process just work itself out in my opinion."
Lynch has an uphill battle to win the chairmanship. He was one of the lawmakers who signed a letter circulated earlier this year by Rep. Seth Moulton vowing not to support Nancy Pelosi's bid for speaker. Though Lynch ultimately voted in Pelosi's favor, she will play a major role in selecting the new chair.
Pressley Presses Cuccinelli On Medical Deferred Action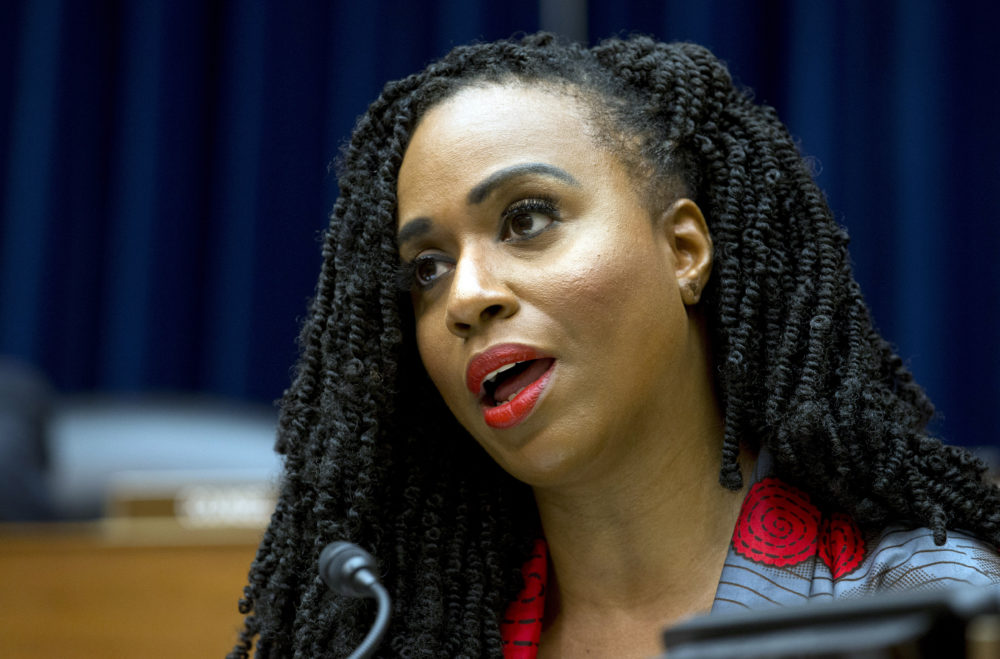 Pressed by Rep. Ayanna Pressley on who made the call to strip immigrants receiving life-saving medical treatment unavailable in their home country of the right to remain in the U.S. temporarily, Acting Director of U.S. Citizenship and Immigration Services Ken Cuccinelli said it was his decision alone.
"Given that it was an abrupt policy that stood to impact, quite literally, the lives of critically ill children, in hindsight, do you think that you should have done some analysis?" Pressley asked Cuccinelli during a House Oversight Committee hearing on the matter yesterday.
He answered saying, in hindsight, he would have exempted those with pending applications from the rule change, "if for no other reason than to ease the information out and to not surprise them with a change in circumstances."
— More here from WBUR's Shannon Dooling
Pro-Biden Super PAC Has Boston Connection
Boston lobbyist Larry Rasky is part of a new super PAC, Unite the Country, launched to aggressively push back against political attacks on Biden by Trump and other Republicans.
Biden last week reversed his earlier decision to steer clear of super PAC support, setting him apart from Democrats who have vowed to keep corporate cash and backing out of their campaigns.
Some, including Warren, expressed disappointment in Biden's move.
"It's disappointing that any Democratic candidate would reverse course and endorse the use of unlimited contributions from the wealthy to run against fellow Democrats," Warren tweeted. "A handful of wealthy donors should not be allowed to buy the Democratic nomination. That's not who we are."
But supporters of the super PAC say Biden is in an unusual situation, facing what they call a "smear campaign" by Trump and his backers. More than $10 million has already been spent by Trump's campaign committee, the Republican National Committee and other Trump allies to attack Biden, according to the super PAC.
Rasky, the political action committee's treasurer and an alum of Biden's 1988 and 2008 presidential campaigns, also acknowledged Biden's cash flow problem, saying the super PAC can help.
"[The Biden campaign doesn't] have, in my view, enough money to compete with the Democrats and against Trump," Rasky told the Boston Herald.
4 More Things:
— Dignity in Aging Act passes with Trahan-backed provision: The House unanimously voted to reauthorize the Older Americans Act, which funds programs that allow aging Americans to live independently.
The House-passed bill included language Trahan, a Westford Democrat, and GOP Gov. Charlie Baker pushed to fund screening for malnutrition.
— Markey, Warren press Trump administration on migrant DNA collection: Sen. Ed Markey, Warren and nine other senators want the administration to abandon plans to mandate DNA collection from all migrants, including teens and asylum-seekers, calling the move "unnecessary, unjustified, and invasive."
Department of Homeland Security officials said the move is based on safety considerations and would help with identification.
But in a letter to Attorney General William Barr and DHS leadership, Markey, Warren and the other lawmakers say the proposed plan is evidence of the Trump administration's "desire to vilify and stigmatize immigrants, and to erect any and all possible obstacles to immigration to the United States."
— Markey and McGovern to talk climate in Worcester: Markey and Rep. Jim McGovern will hold a town hall on Markey's Green New Deal legislation on Sunday at Clark University.
— Moulton sends off AmeriCorps members: Moulton will join 850 AmeriCorps members as they are sent off on their service assignments tomorrow at Roxbury Community College.
---
ON MY RADAR
— Delaware Sen. Chris Coons says Democrats risk defeat by matching the president "spite for spite." (The Atlantic)
— Elizabeth Warren wants to remake American capitalism. (The Economist)
— How the Trump Cabinet's Bible Teacher Became a Shadow Diplomat. (The New York Times Magazine)
---
WHERE'S WARREN?
A look at where the senator's presidential campaign is taking her this week:
Fresh off a trip to New Hampshire earlier this week, Warren heads tomorrow to the Iowa Democratic Party Liberty and Justice Celebration in Des Moines. Then she'll spend several days hitting the Finkenauer Fish Fry in Cedar Rapids and holding town halls in Vinton, Dubuque, Davenport, Muscatine and Grinnell, before leaving the Hawkeye State. She's set to go to North Carolina next week.
— Also, make sure to check out WBUR's Fred Thys' deep dive into Warren's tenure at Harvard Law School.
---
NUMBER OF THE WEEK: $902,000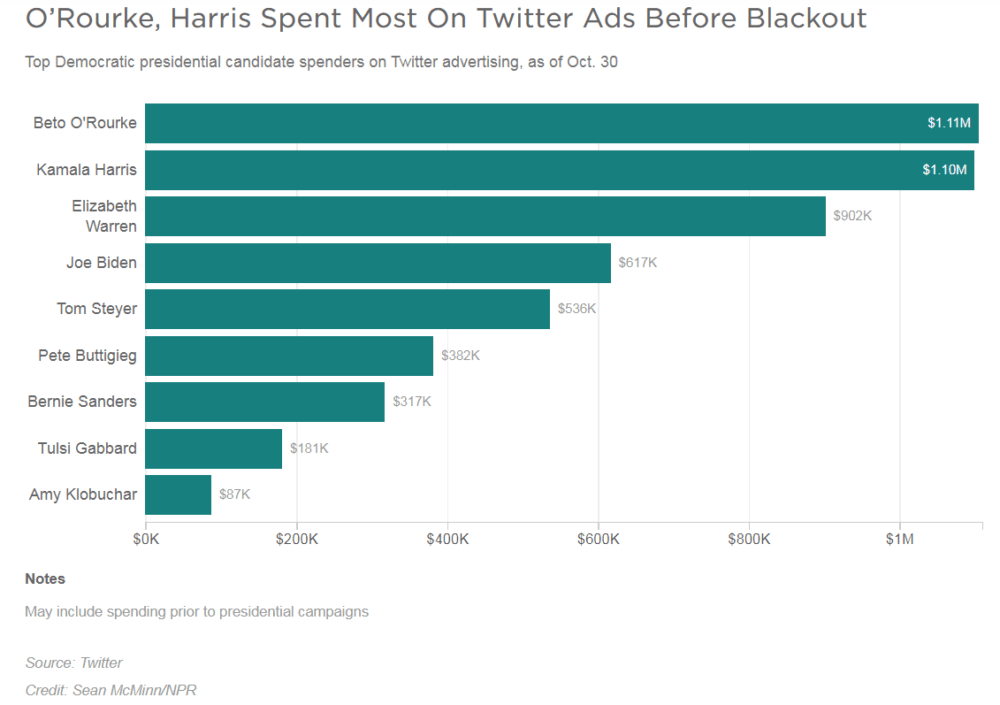 That's how much Warren's campaign spent on political ads on Twitter before the social media giant announced it would halt all political advertising, as it and other platforms have come under fire for not fact-checking ads. The only candidates that spent more than Warren on Twitter ads are former Texas Rep. Beto O'Rourke and California Sen. Kamala Harris, at about $1.1 million each.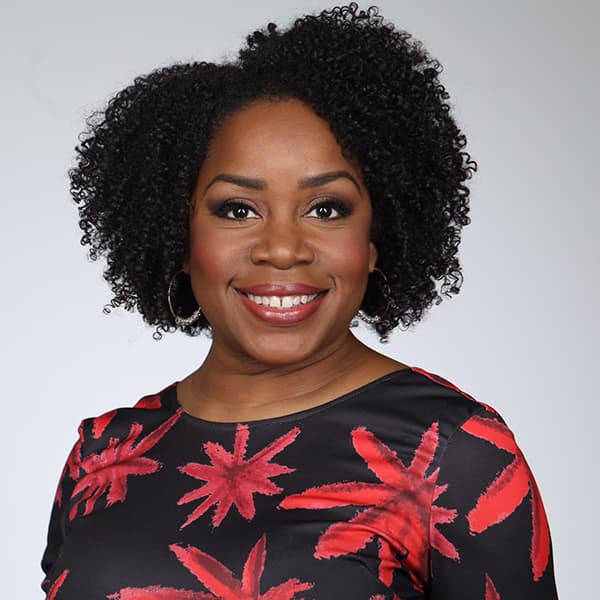 Kimberly Atkins Senior News Correspondent
Kimberly Atkins is a senior news correspondent for WBUR, covering national political news from Washington, D.C., with a New England focus.