Documents Show DHS Officials Raised Concerns About Southern Border Wall Before Gov't Shutdown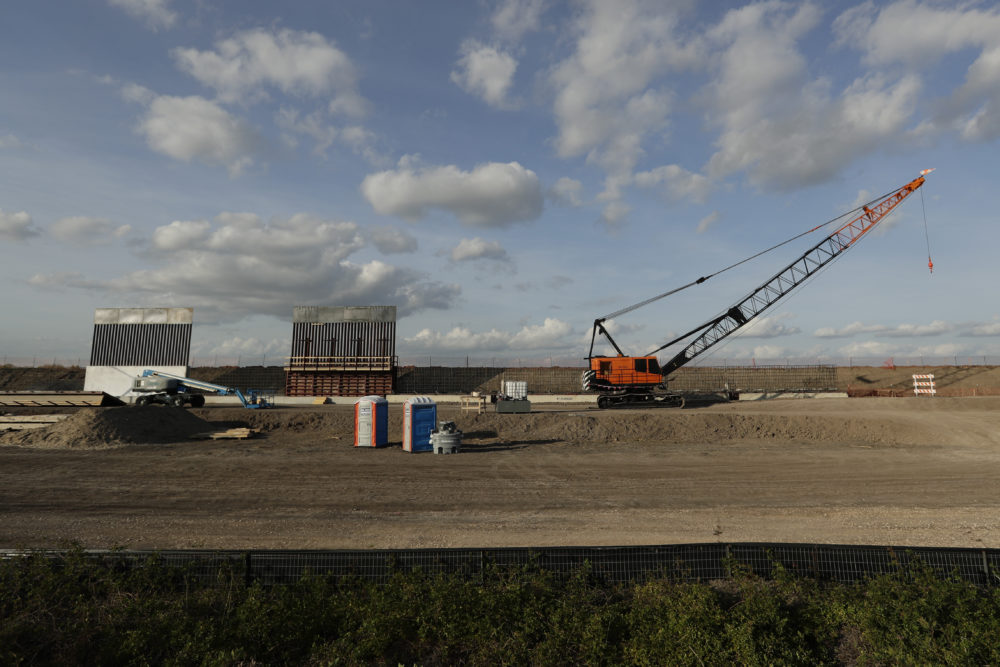 This article is more than 1 year old.
A document obtained by civil liberties advocates in Massachusetts shows the U.S. Department of Homeland Security warned other leaders in the Trump administration that a southern border wall could be counterproductive.
The warning about potential challenges for U.S. Customs and Border Protection linked to the wall came around the time President Trump allowed for a partial government shutdown nearly a year ago to pressure congressional leaders to provide funding for the border wall.
The ACLU of Massachusetts sued the Department of Homeland Security in Boston federal court to obtain an unredacted version of the department's so-called "border security improvement plan" released on Dec. 21, 2018 — a day before the government shutdown began. Furloughed federal workers did not get back to work until after the shutdown officially ended Jan. 25, marking the longest government shutdown in the nation's history.
In September, DHS handed over a heavily redacted version of the report. On Tuesday, DHS and the ACLU announced a settlement that allowed more parts of the report to be unredacted.
In part, the newly unredacted document reads:
"As CBP tightens the security posture between the [points of entry], it anticipates increased attempts to tunnel beneath the border, growing challenges at our [points of entry], more illicit traffic in the maritime and air environments, and shifts to other regions farther from the Southern Border ..."
According to ACLU of Massachusetts attorney Dan McFadden, that information shows that CBP and DHS officials believed the wall could backfire in some ways.
"There are statements in the document that are now revealed that building a wall in fact will effectively create new threats by encouraging illicit air traffic and maritime traffic, and also by encouraging the creation of new tunnels and new threats at ports of entry," McFadden said.
U.S. Customs and Border Protection did not respond to a request for comment.