Des Linden, 2019 Champs Will Race In 2020 Boston Marathon
When the 2020 Boston Marathon takes place next April, there will be 16 returning champions in the elite field.
John Hancock and the Boston Athletic Association announced Tuesday morning that 2019 open champions Lawrence Cherono, of Kenya, and Worknesh Degefa, of Ethiopia; along with wheelchair champions Daniel Romanchuk, of the U.S., and Manuela Schär, of Switzerland, will return to the Hopkinton start on Marathon Monday.
They will be joined by 2018 Boston Marathon champion Des Linden. In what promises to be an impressive feat of distance racing, Linden plans to compete in the U.S. Olympic Marathon Trials on Feb. 29, then run the Boston Marathon barely seven weeks later.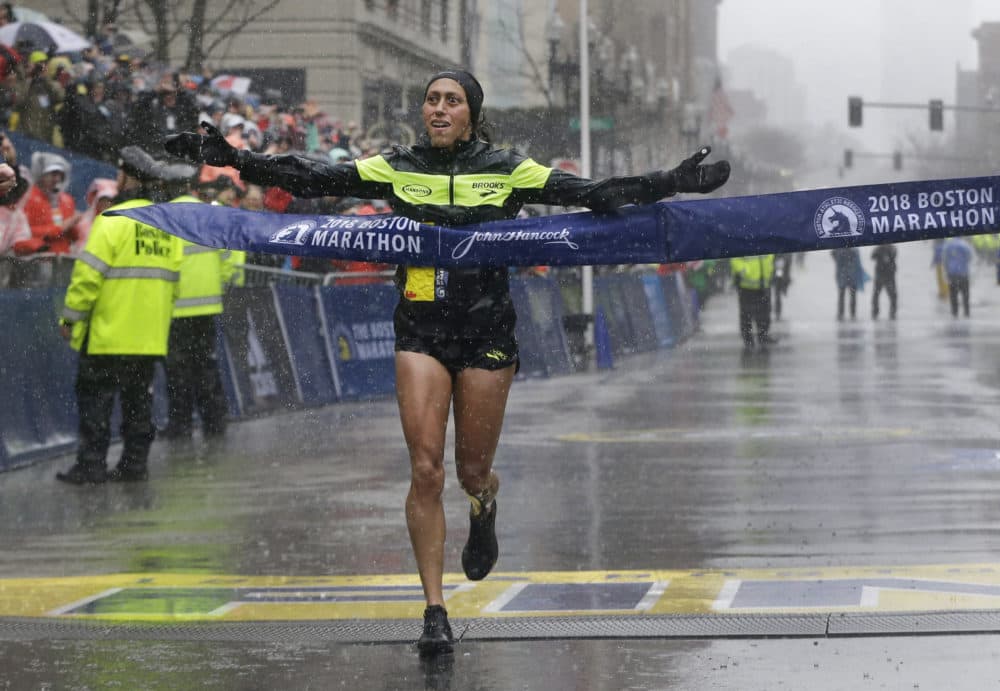 "At this point in my career I enter each race with a heightened sense of urgency and have become very selective in what races I'm willing to commit my time and energy to," Linden said in a statement released by race sponsor John Hancock. "The Boston Marathon has always been the most motivating race on my schedule; I'm grateful that in an Olympic year John Hancock is supportive of me competing in the U.S. Olympic Trials as well. I hope to stand on the start line in Hopkinton as the first U.S. Woman to have made three Olympic Marathon teams."
Linden added that the plan to compete in both races has been "in the works for roughly a year." For distance runners, whether elite or not, seven weeks between marathons is an extremely quick turnaround. Most elite runners race two marathons per year, giving their bodies time to recover between each all-out effort.
"I crossed the finish line in 2019 [in Boston] and knew if my body was capable, I wanted to return to Boston in 2020."

Des Linden
In 2019, Linden raced the Boston Marathon in April and the New York City Marathon in November. That's a pretty typical elite runner schedule — one spring and one fall marathon. Linden finished fifth in Boston in 2 hours and 27 minutes, then sixth in New York in 2 hours, 26 minutes and 46 seconds.
"I crossed the finish line in 2019 [in Boston] and knew if my body was capable, I wanted to return to Boston in 2020," Linden said. "My coach Walt Drenth and I had some long conversations on doing the double [with the trials], how we would tailor the training, and if it was reasonable to expect to run well in both races — we were both excited about the challenge. No matter the outcome of the Olympic Trials, I'll stand in Hopkinton looking to challenge for a top spot in Boston and excited to put on a show for the best fans in the world."
If Linden qualifies for the Olympic team at the trials, then races in Boston and at the Summer Games in Tokyo, she will compete in three marathons in a little more than five months. But it's unlikely that 'triple' will eclipse what Linden accomplished in 2018. At least, not for Boston Marathon fans.
In Boston and the distance running community, Linden is best known for her iconic 2018 Boston Marathon victory. Pushing through rain, relentless headwinds and near-freezing temperatures, Linden became the first American winner in the women's open division in 33 years.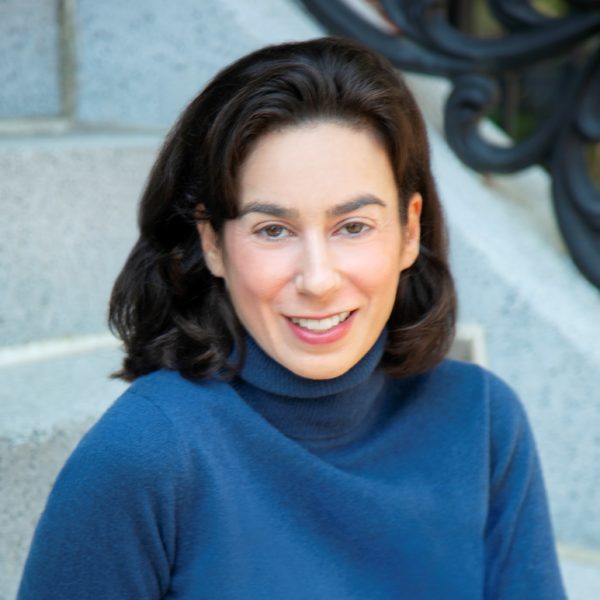 Shira Springer Sports and Society Reporter
Shira Springer covers stories at the intersection of sports and society.