10 Best Books From 2019 That Present The Body As A Radical Act
The tumult of 2019 has made the year feel as long as the decade it's concluding, and the books published this year certainly reflect that. My favorite books of 2019 by New England authors explored characters' inner turmoil as exacerbated by how the world perceives them. Whether they're writing about race or sexuality, these authors present the body — by merely existing and enduring in the world — as a radical act. Here are some of the most indelible books of the year by local authors that will surely influence the next decade of writers to come.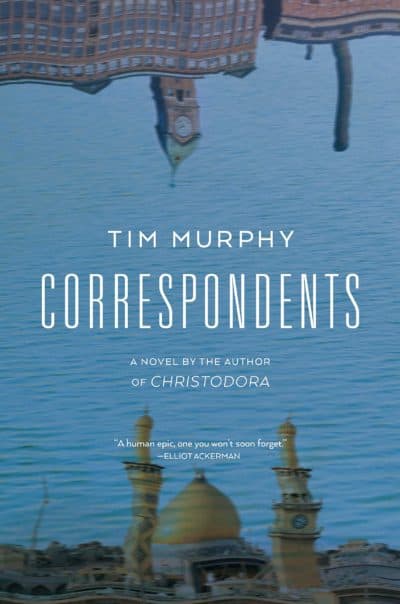 By Tim Murphy
"Correspondents" protagonist Rita Khoury is a mirror of Tim Murphy's own half-Lebanese half-Irish ancestry and Greater Boston upbringing. Khoury becomes a foreign correspondent during the outbreak of the Iraq War, and her poignant friendship with her translator Nabil leads to a riveting climax.
By Angie Kim
Angie Kim pulls from her experience as a lawyer to inspire the tension of courtroom drama in her debut novel. Kim tugs on readers' heartstrings with the story of an immigrant family's American dream gone wrong, a single mother struggling to take care of her son with autism, and the plausibility of a murderer hiding behind any alibi.
By Lisa Taddeo
Intimate portraits of three American women's experiences with sex, desire, and relationships. Their stories of attraction and infidelity, statutory rape, and an open relationship are told in voices that are distinctly their own, yet also the voice of the everywoman.
By Kerri K. Greenidge
In this incisive biography, Kerri Greenidge delves deep into the life of Hyde Park resident and Harvard graduate William Monroe Trotter. Trotter, the son of a former enslaved man, founded the newspaper The Boston Guardian, which challenged the conservative politics of Booker T. Washington, the Jim Crow South, and the New England assertion that racial inequality was a Southern problem.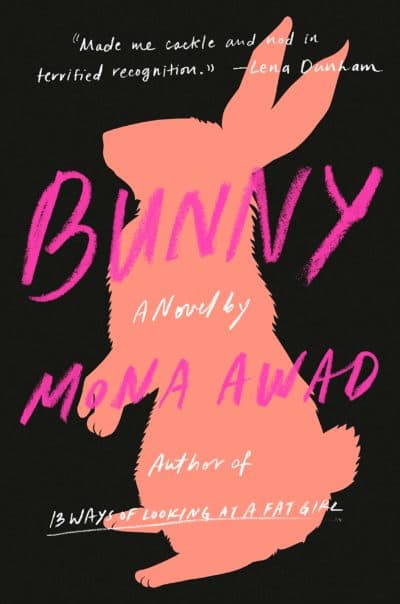 By Mona Awad
Samantha resents the rich, twee members of her fiction cohort until they invite her to join their private "Smut Salon." The darkly saccharine novel "Bunny" turns a New England MFA workshop into a twisted examination of peer pressure and a protagonist's desperate need for acceptance.
By Richard Blanco
Richard Blanco is a master storyteller in his poetry about the plethora of American experiences. He traverses the heartbreak of leaving one's mother country, the divide between English and Spanish, and the hard-fought journey of marriage equality. "How to Love a Country" memorializes the victims of Pulse Nightclub, Marjory Stoneman Douglas High School, and the Boston Marathon, and tries to pose some answers to the question of how to love a place that allows for so much hurt.
By Nina MacLaughlin
This retelling of Ovid's "Metamorphoses" by Boston Globe correspondent Nina MacLaughlin has its female characters reclaiming their own narratives. In the wake of #MeToo, it is immensely satisfying to hear from the victims of 2,000-year-old myths.
By Ocean Vuong
Ocean Vuong follows up his debut poetry collection with this debut novel of evocative prose. The book takes the form of a letter written by protagonist Little Dog to his abusive mother, in which he retrospectively navigates his coming-of-age story. Vuong explores intergenerational trauma and the intensity of first love with aplomb.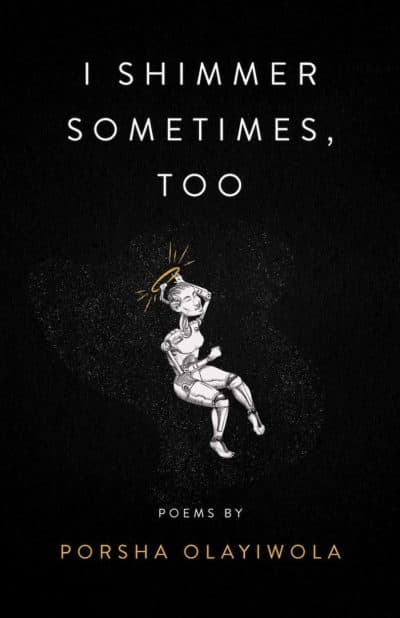 By Porsha Olayiwola
Porsha Olayiwola has been bringing queer poets of color together since she co-founded The House Slam at Haley House Bakery Café in 2014. Now as Boston's Poet Laureate, her impact extends all across the city. Her slam poems and other poems in this collection possess masterful tone, message, and vocabulary. She celebrates black joy through syrupy love poems and dance odes.
By Grace Talusan
No books documents a body's resilience more than Grace Talusan's memoir. Growing up as a Filipino immigrant in a small Massachusetts town, her brown skin stuck out, but she had to fade into inconspicuousness after her father's student visa expired. Talusan's essays paint cozy memories and traumatic events with precise strokes that make a beautifully-worded but haunting picture.