In The Deeply Moving 'Invisible Life,' Sisters Struggle Through The Agony Of Patriarchy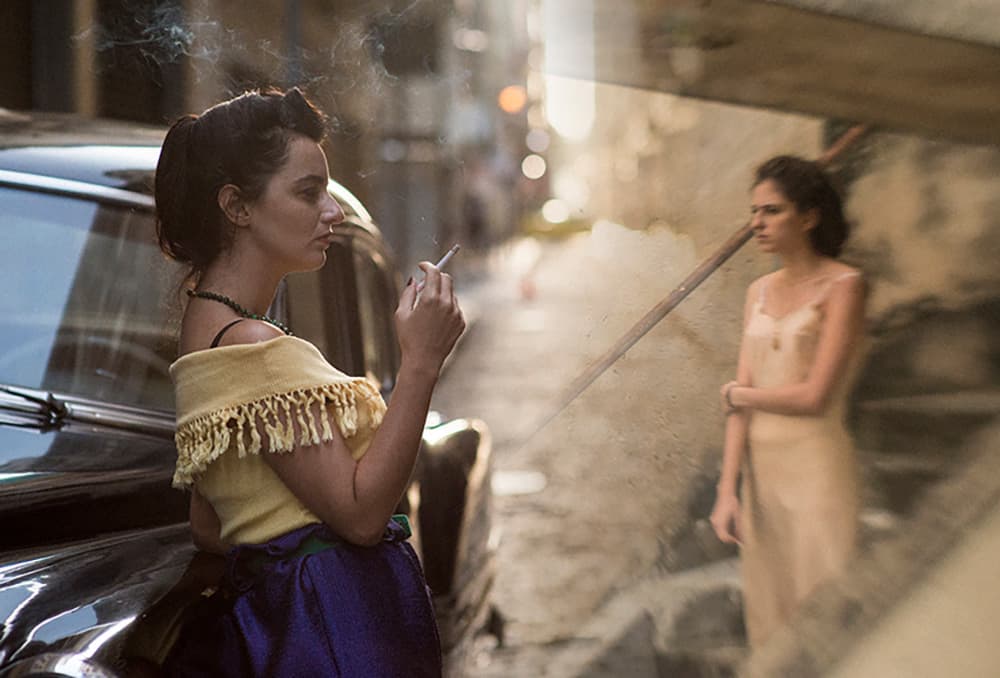 This article is more than 2 years old.
Winner of the Un Certain Regard prize at last year's Cannes Film Festival, director Karim Aïnouz's brash, fiercely moving adaptation of Martha Batalha's 2016 novel "The Invisible Life of Eurídice Gusmão" was Brazil's official selection for this year's Oscars. (Under an arcane system desperately in need of overhauling, individual countries are only allowed to submit one movie for consideration in the Academy's Best Foreign Language Film category, which was confusingly just re-christened Best International Feature Film.) Alas, even with its title shorn to plain old "Invisible Life" and the backing of U.S. distributor Amazon Studios, the movie still didn't make Oscar's coveted shortlist for nomination eligibility, which might explain why it's quietly being slipped into one area theater with zero publicity on a dead movie weekend. Too bad, it deserved better.
But then, I guess, so did its heroines.
Billed as "a tropical melodrama," this is one swarthy, full-throated, four-hanky tear-jerker. Set in 1950s Rio de Janeiro, it's a tale of two sisters torn asunder by the capriciousness and insecurities of the bullheaded men in their lives. It's a bold, brassy film of hyper-saturated colors and oversized emotions, sometimes thrusting the camera so close to the characters' faces you can count the beads of sweat on their brows. "Invisible Life" is the kind of thing that used to be called "a women's picture" back in the days when this story is set, but there's a thoroughly modern rawness to Aïnouz's filmmaking, and a bracingly frank approach to sexuality.
Guida (Julia Stockler) is the wild one, a couple of years older and sneaking out of the family home at night to smoke cigarettes, sip whiskey and go dancing with sailors. Teenaged Eurídice (Carol Duarte) is the dutiful younger sister who wants nothing more than to play the piano professionally, pinning her hopes on an upcoming local audition for a renowned Vienna conservatory. All this nonsense naturally raises the ire of the girls' gruff, traditionalist father Manuel (António Fonseca) who they say "still thinks it's a hundred years ago." (They're being generous.)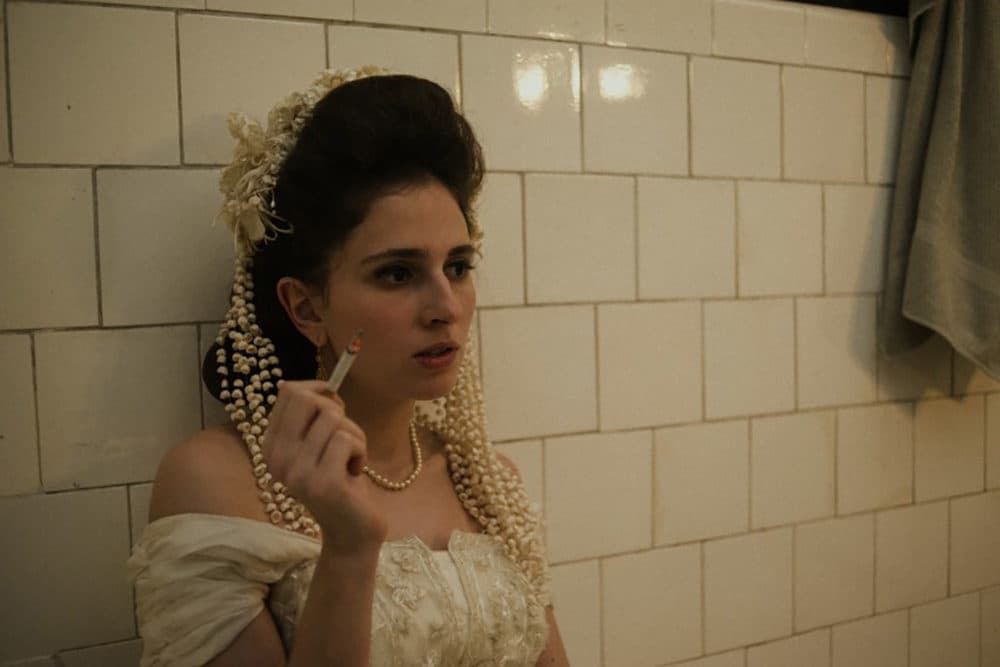 Then one night Guida's up and gone, run away to travel the world with a hunky Greek sailor, much to the mortification of her parents. Eurídice gets quickly married off to the tedious son of a respected neighbor, and an unplanned pregnancy puts a hold on any dreams of Vienna. Unbeknownst to her sister, Guida's in a similar situation, having arrived home alone one afternoon on her parents' doorstep with a baby noticeably on the way. A devastated Manuel immediately disowns his daughter and banishes her to the streets while his dutiful wife looks on in sad silence. Even crueler, he lies and tells Guida that her sister is studying music in Europe, when really she lives just down the block.
Dad and Mom never breathe a word about Guida's return to Eurídice, so here we have these two sisters, both trapped and unhappy in Rio while imagining the other across the ocean fulfilling their wildest dreams. Much of the narrative is conveyed through letters written and never received, suffused with the awful heartache of losing the person who knows you best and that you've loved for longer than anyone else. (Even if sometimes they also made you crazier than anyone else.)
"Invisible Life" a terribly sad story, one that under Aïnouz's direction swells and heaves with unabashed emotion, giving a good workout to the tear ducts of these excellent leading ladies (and perhaps a few members of the audience as well.) This is big, florid filmmaking drenched in music and color. Ace cinematographer Hélène Louvart recently shot 2017's homoerotic flesh feast "Beach Rats" as well as last year's great countryside fable "Happy as Lazzaro," bringing similar earthy sensuality to bear on these damp Brazilian afternoons and sticky summer evenings. It's the most humid film I've seen in ages.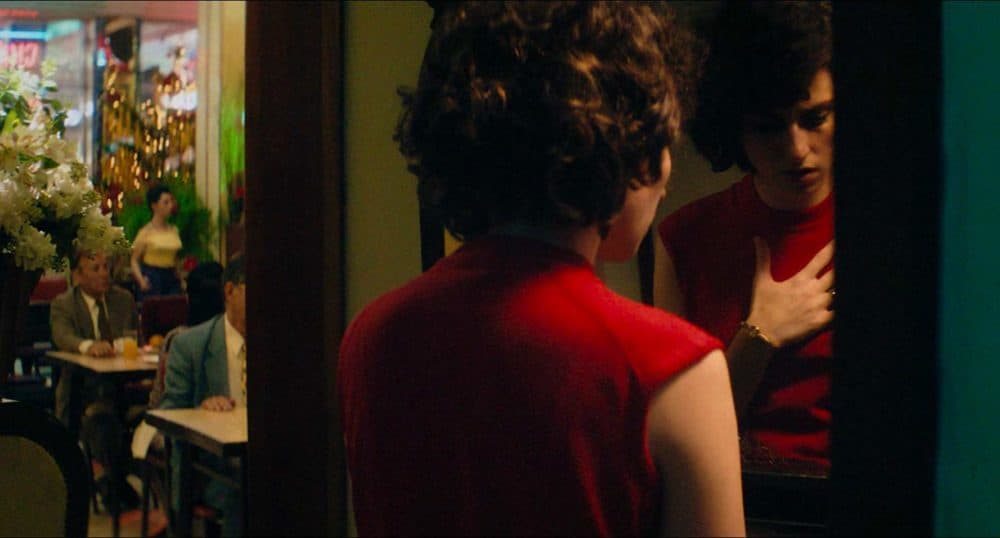 Aïnouz has a sly way of puncturing the prettiness of the settings and his performers, with images like that of a bride in her gown, perched on a toilet smoking a cigarette. But he saves most of his ire for the grotesqueries of male sexuality, with Eurídice's wedding night staged somewhere between slapstick comedy and a monster movie, while a back-alley assignation of Guida's with a dancehall suitor boasts one of modern cinema's most desultory manual releases. At times is almost feels as if he's trying to get revenge on behalf of his heroines, helpless while they've had their lives and careers destroyed by obstinate, antiquated ideals of male dominance and propriety. So why not take a shot or two at the patriarchy by showing just how pathetic these dudes look during intimacy?
---
"Invisible Life" is now playing at Kendall Square Cinema.