12 Productions To See On Stage This Winter
A new year is beginning on the local Rialto, and the starting line looks packed, especially with women. The first few months offer formidable dames from Becky Thatcher to Gloria Steinem. There is a Pulitzer Prize winner on tap, as well as a multiple Tony Award winner. New or newish works by daring writers from Taylor Mac to Dominique Morisseau are promised. Gender, generational and racial tensions are gearing up to be explored — or exploded — all over the place. And on the lighter side, high-school angst will be satirized and sung about when the hit Broadway musical "Mean Girls," based on the Tina Fey film, sashays into the Opera House Jan. 28. Here are a few of what we anticipate will be hot tickets during the cold season.
'Bright Half Light'
Actors' Shakespeare Project at Boston Center for the Arts' Plaza Theatre
Jan. 23-Feb. 16
"Bright Half Life" had a reading at the Huntington Theatre Company's 2014 Breaking Ground Festival, but this marks the first area production of the play by award-winning African-American playwright Tanya Barfield. Megan Sandberg-Zakian helms the work, a two-character lesbian love story that thumbs its nose at chronology to encompass a 45-year relationship whose tempestuous highs and lows are echoed in its metaphors, which include sky diving and Ferris wheels. Kelly Chick and Lyndsay Allyn Cox are featured.
---
Jan. 23-26
The Australia-based troupe Back to Back Theatre brings its latest devised work to town, developed in part at the 2019 Sundance Theatre Lab at MASS MoCA. The company is comprised of actors with disabilities, in this piece riffing on artificial intelligence. "When a group of activists with intellectual disabilities holds a public meeting, they discover a history they would prefer not to know, and a future that is ambivalent. . . .factory farming, human rights, the social impact of automation — the presence of an artificial intelligence in the room expands, begging the question: who precisely is the fittest to survive in the age of AI?"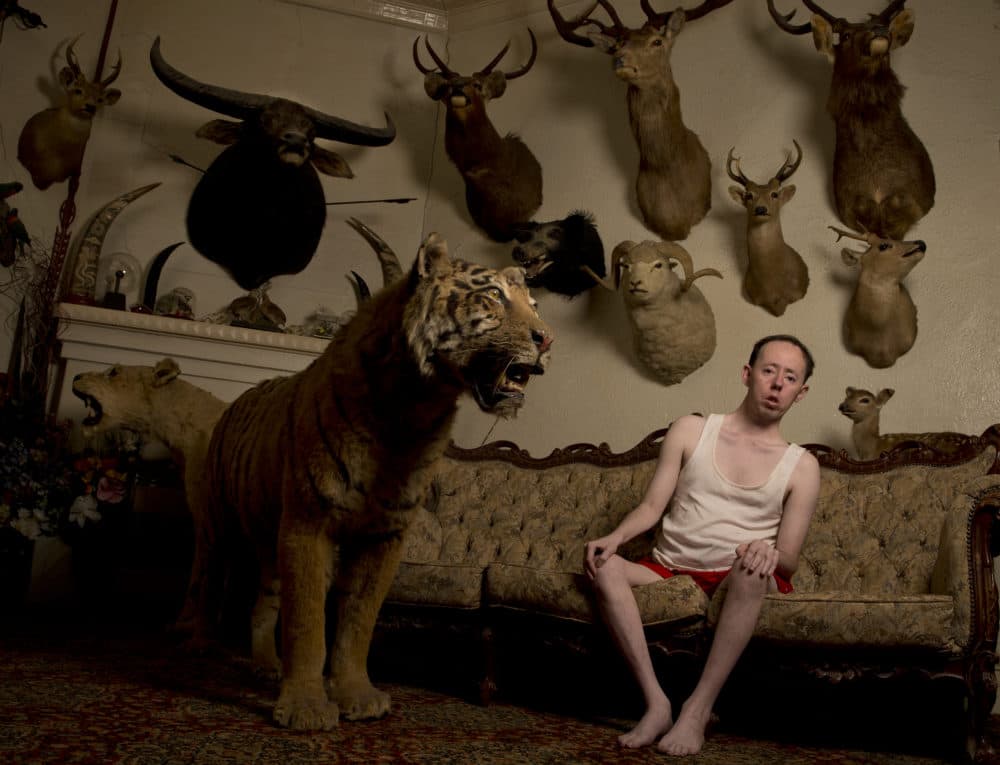 ---
'Gloria: A Life'
American Repertory Theater at the Loeb Drama Center
Jan. 24-March 1
A.R.T. artistic director Diane Paulus' production of Obie Award winner Emily Mann's biographical play about feminist icon Gloria Steinem had a successful run off-Broadway in 2018 and was remounted in 2019 at Princeton, New Jersey's McCarter Theatre Center, of which Mann is artistic director. Now Paulus brings it home to Cambridge with the off-Broadway design team and most of the cast intact. Patricia Kalember, who was in the original ensemble, steps into Steinem's aviator glasses and bell bottoms for this production. Act 1 tells Steinem's story in relation to the many women she partnered with "in a decades-long fight for equality" for women. Act 2 takes the form of a "talking circle" in which the audience is invited to join the discussion.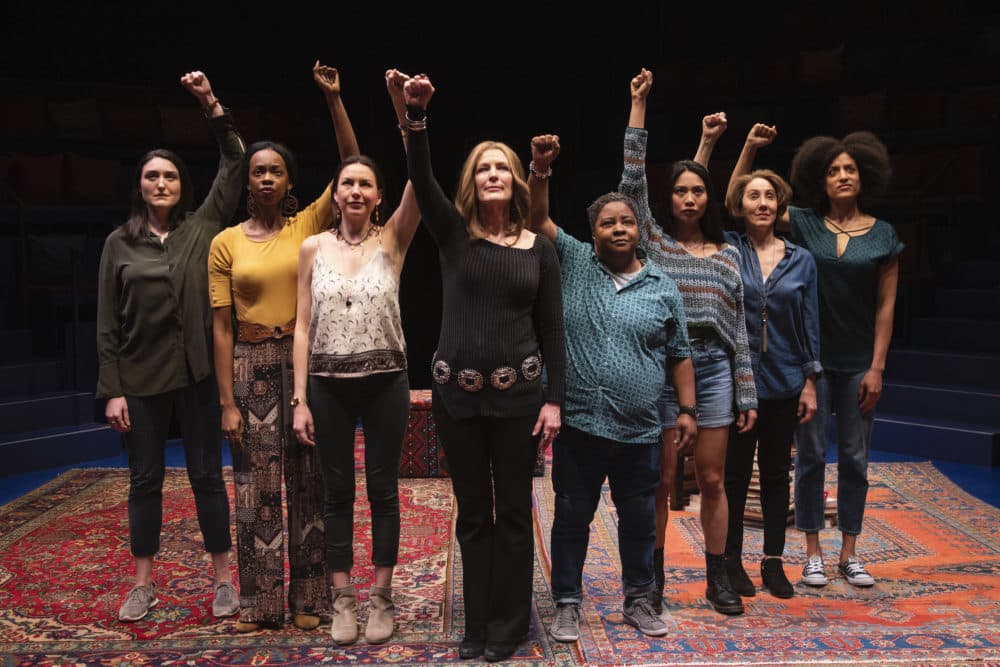 ---
'Sweat'
Huntington Theatre Company at the Huntington Avenue Theatre
Jan. 31-Feb. 23
Winner of the 2017 Pulitzer Prize for drama as well as an Obie Award for the playwright, Lynn Nottage's theater piece puts a disgruntled working class center stage. Set in a bar in the Rust Belt town of Reading, Pennsylvania (and based, in part, on interviews the dramatist conducted there), the play moves back and forth between 2008 and 2000 to depict the disintegration of longtime friendships among factory workers when their livelihoods are threatened, splintering them along racial as well as labor-management lines. Broadway vet Kimberly Senior, who helmed the Huntington's 2018 production of "The Niceties," directs a cast that includes local favorites Marianna Bassham, Brandon G. Green and Maurice Emmanuel Parent as well as New York and Chicago-based actors, including Tyla Abercrumbie of Showtime's "The Chi."
---
'Wolf Play'
Company One Theatre at Rabb Hall, Boston Public Library
Jan. 31-Feb. 29
Summer L. Williams is at the helm of this National New Play Network Rolling World Premiere of a new play by South Korean playwright Hansol Jung ("Cardboard Piano"). It centers on an 8-year-old Korean boy whose first adoptive parents are set to sell him on the internet until they discover that the prospective buyers are a lesbian couple and that he will grow up without a dad. It complicates things that one of the purchasers, a child-averse female boxer about to turn pro, knows nothing about the transaction — and that the child, represented by an actor wielding a puppet, thinks he is lupine. Company One describes the play as "a deeply theatrical hunt for familial connection in the wilds of 21st-century America." The troupe's partnering for this production with the Boston Public Library makes it possible that every performance is pay-what-you-want, even if that's nothing.
---
'Detroit Red'
ArtsEmerson at Emerson Paramount Center, Robert J. Orchard Stage
Feb. 1-16
ArtsEmerson presents the world premiere of a new theater piece by Will Power, whom New York magazine dubs "the best verse playwright in America," about the formative years Malcolm X spent in the 1940s living in Roxbury. Back then and there, he was known as "Detroit Red," a rowdy teen turned street hustler. How important was this period in the life of the civil rights warrior? In his "The Autobiography of Malcolm X," the subject has this to say: "All praise is due to Allah that I went to Boston when I did. If I hadn't, I'd probably still be a brainwashed black Christian." Lee Sunday Evans directs the work, "a brutally honest, human portrayal of the future activist as he navigates street life and the criminal underworld, taking the first steps in his quest to define the type of man he would eventually become."
---
'Hir'
Apollinaire Theatre Company at Chelsea Theatre Works
Feb. 14-March 8
Is it because of the city's censorious past that it's taken six years for Taylor Mac's anarchic shake-up of gender politics and the American family to get to Boston? (American Repertory Theater presented Mac's epic "The Lily's Revenge" in 2012; Lenox-based Shakespeare & Company tackled "Hir" in 2018.) For Apollinaire, actor Brooks Reeves dons the director's hat to corral the chaos that ensues when dishonorably discharged Marine Isaac returns to a family home in revolt against both patriarchy and patriarch. The latter has recently suffered a stroke, putting him at the mercy of his long-abused wife (played by artistic director Danielle Fauteux Jacques) turned abuser, who dresses him in drag and force-feeds him estrogen. Meanwhile, daughter Maxine, with her mom's giddy encouragement, is in the process of a gender transformation. (The play's title refers to Max's preferred pronoun, an amalgam of "him" and "her.")
---
'The Treasurer'
Lyric Stage Company of Boston
Feb. 21-March 22
The fraught matter of mothers and sons comes up again when the Lyric Stage Company of Boston takes on the area premiere of Max Posner's 2017 off-Broadway play centered on a middle-aged man who is assigned by his siblings to take charge of his aging, profligate mom's finances as she slips into dementia. It's a responsibility that leaves him feeling less empowered than guilty, since he finds himself pretty much bankrupt when it comes to filial affection for the narcissistic spendthrift who walked out on the family when he was 13. But like the regret-ridden son in "The Glass Menagerie," the treasurer finds himself judging not only his mother but also himself. Rebecca Bradshaw is at the helm of the Lyric production, which features Ken Cheeseman as The Son and Cheryl McMahon (recently such a passive-aggressive blast of fresh air in SpeakEasy Stage Company's "Admissions") as his progenitor.
---
'The Children'
SpeakEasy Stage Company
Feb. 28-March 28
This disturbing work by British writer Lucy Kirkwood received a 2018 Tony nomination for best play. Moreover, it fits right into a zeitgeist in which one generation blames the previous one for the mess of a world it's been handed. Set in a post-apocalyptic milieu that remains strangely recognizable, the play finds a trio of onetime nuclear physicists reunited in a cottage by the sea in the wake of a meltdown at the nuclear plant where they all once worked. Described by The Guardian as "a slow-burn play but one that raises profound questions about whether having children sharpens, or diminishes, one's sense of social responsibility," the piece is directed by Elliot Norton Award winner Bryn Boice and features an ace trio of Tyrees Allen, Karen MacDonald and Paula Plum.
---
'Pipeline'
Central Square Theater
March 5-29
Central Square Theater follows Underground Railway Theater's production of Kate Hamill's rollicking adaptation of William Makepeace Thackeray's "Vanity Fair" (Jan. 23-Feb. 23) with Nora Theatre Company's staging, in collaboration with Lenox-based WAM Theatre, of this lyrical and despairing 2017 work by Dominique Morisseau, described by The New York Times as "a playwright of piercing eloquence." An exploration of inner-city education and what's been called the "school-to-prison pipeline," the play centers on an African-American public school teacher who has tried to save her son by sending him away to a private school — where his rage, not content to stay behind, has gotten him into trouble. Dawn M. Simmons directs.
---
'The Moors'
Greater Boston Stage Company
March 12-29
Any stage that Nancy E. Carroll treads deserves an audience out front. And in Jen Silverman's drolly dour "mash-up of Beckett, Bronte and Lizzie Borden," Carroll plays a veritable sibyl of a domestic: a parlor maid "with child," a scullery maid with typhus and a journalizing amalgam of the two. Silverman's play conjures all the clichés of Gothic fiction as well as borrowings from the Bronte sisters' lives. But the show has more on its existential mind than parody or melodrama: the dramatis personae also includes an anthropomorphized mastiff and moorhen whose inter-special romance is doomed but whose discussions are deep. Artistic director Weylin Symes directs the piece, which is set both in an old manse and on the wild, wet and windswept expanses of the title.
---
'The Band's Visit'
Presented by Broadway In Boston at the Citizens Bank Opera House
March 24-April 5
It may not be "Hamilton," but this musical — the first national tour of which is coming our way — was nominated for 11 Tony Awards in 2018 and won 10, along with the 2017 New York Drama Critics' Circle Award for best musical. Based on the 2007 Israeli film of the same name, it depicts an unintended visit by an Egyptian police orchestra to a backwater town in the Israeli desert and the unlikely human relationships that ensue. The Tony-winning music and lyrics are by David Yazbek, the Tony-winning book by Itamar Moses. For the tour, award-winning Israeli actor Sasson Gabai steps into the leading role he played in the film.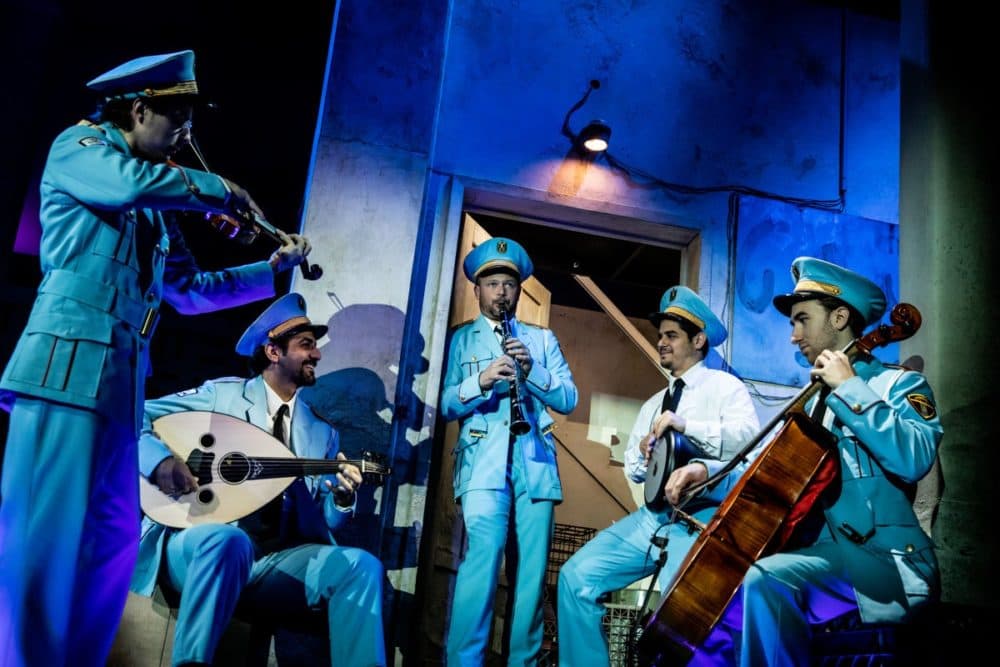 ---
Update: Amanda Collins is no longer in "Bright Half Life," she is replaced by Kelly Chick. The copy in this post is updated. 
This article was originally published on January 08, 2020.