10 Books That Will Give You An Excuse To Stay Home This Winter
Despite February's best efforts as the shortest month, winter still feels disproportionately long compared to its seasonal counterparts. As we bundle up to brave the outdoors and wait for sunlight to return to us, there's no shame in succumbing to hibernation if you have these books from New England authors waiting for you at home. (These authors certainly know what it's like to live through a snowpocalypse or two.) From historical to Afrofuturistic novels, and from mysterious thrillers to haunting poetry, there are plenty of books to keep you on the edge of your seat while you huddle over your space heater.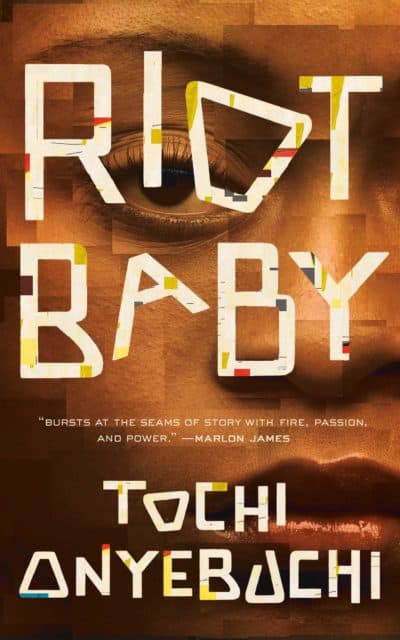 'Riot Baby'
By Tochi Onyebuchi
Jan. 21
Siblings Ella and Kev have supernatural powers, but that doesn't mean navigating the world while black is easy. The threats of structural racism and police brutality follow them from the 1992 Los Angeles that's grieving Rodney King to Harlem in the new millennium. Massachusetts-born and Connecticut-raised Tochi Onyebuchi inspires hope in the face of a seemingly apocalyptic future for Ella and Kev, and the world.
Jan. 28
War-torn Laos in 1969 brings three orphaned friends closer together, before it rips them apart. Harvard lecturer Paul Yoon's crisp prose devastates as it traverses decades and continents. This novel ruminates on the big and small ripple effects of war, even when it's long over.
Feb. 11
Fifty years after they graduated during the throes of the civil rights movement with the newly-minted adjective "African-American" in their vernacular, author Kent Garrett interviews 14 of his surviving classmates about their revolutionary tenure at Harvard. At the time, they represented just 1.6% of Harvard's student body, but their differing backgrounds and extraordinary futures left a legacy that deserves to be revisited. (Especially in the wake of the lawsuit that called the university's affirmative action policies into question.)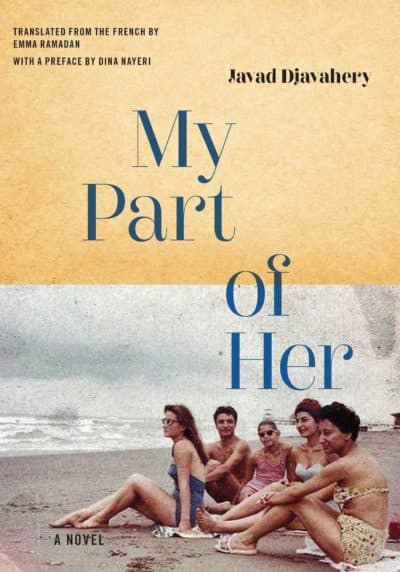 'My Part of Her'
By Javad Djavahery, translated by Emma Ramadan
Feb. 11
An unnamed narrator longingly remembers one mid-1970s summer he spent along the Caspian Sea, where he played matchmaker for his sought-after cousin. As mounting political tensions lead to the Iranian Revolution, an unexpected (and tragic) reunion stems from the youthful mistakes made that summer. Translator Emma Ramadan co-owns Riffraff, the bookstore/bar in Providence.
'Saint X'
By Alexis Schaitkin
Feb. 18
Claire has spent more years grieving her sister Alison than she spent knowing her. In search of answers to the circumstances surrounding Alison's death, Claire stalks one of the resort employees who was there the night Alison died. Massachusetts resident Alexis Schaitkin's debut novel compels the reader to become as consumed by this thrilling mystery as Claire does herself.
Feb. 25
This collection of 16 short stories feels like a prescient warning of a future to come, when humans can upload their consciousness to virtual reality and Massachusetts has sunk underwater.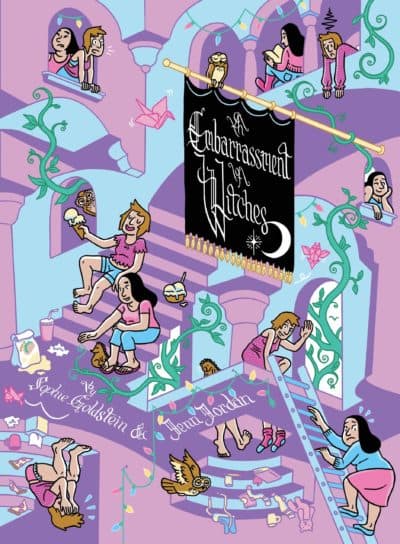 March 3
Messy breakups, overwhelming internships, and caring for killer plants are the norm for 20-somethings, and studying witchcraft doesn't foretell the future for best friends Rory and Angela. The magical Pittsburgh portrayed in this graphic novel is a visual delight in Sophie Goldstein's bubbly art style. Goldstein is a core faculty member for Graphic Novels & Comics in Lesley's Creative Writing MFA program.
March 3
Phillips' poetry evokes an oil painting of brash bright colors and pale, delicate palettes. He portrays the intimacies of memory by meandering through gentle descriptions of waves and sharp descriptions of animals from the Cape Cod of his youth. This is Phillips' 14th book, after running the gamut of Massachusetts higher education with multiple degrees from Harvard, UMass Amherst, and Boston University.
March 24
Hugo and Nebula Award-winning N. K. Jemisin has already cemented herself as a cornerstone of speculative fiction for her expertly crafted "Broken Earth" trilogy, and readers are hanging on her every word. Now the former Massachusetts resident writes a delightful followup to her short story "The City, Born Great" from "How Long 'Til Black Future Month," where personified New York City boroughs fight against villainous gentrification, and as always, Jemisin elucidates thoughtful social commentary about race.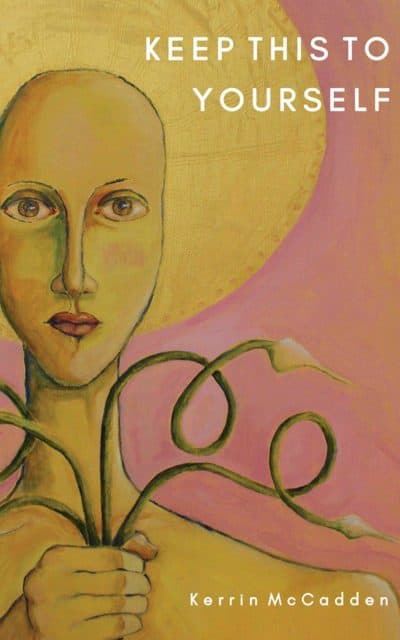 March 24
Vermont poet Kerrin McCadden lost her brother to the opioid crisis, but his memory lives on in this evocative chapbook. McCadden commemorates his life and his addictions through syncopated refrains that mimic the cyclical natures of addiction and the grieving process.