Here Are The Classical Music Events On Our Calendar This Winter
Dear classical music lovers:
Here are a few of the events I'm hoping will get me through the winter. I'm not saying they're the best things on the horizon, or the greatest, or that they're the only good things coming up. I'm not urging you to go to any of them. They're just the things I think I'm personally most looking forward to before the end of March. Maybe you'll think so too.
Boston Symphony Orchestra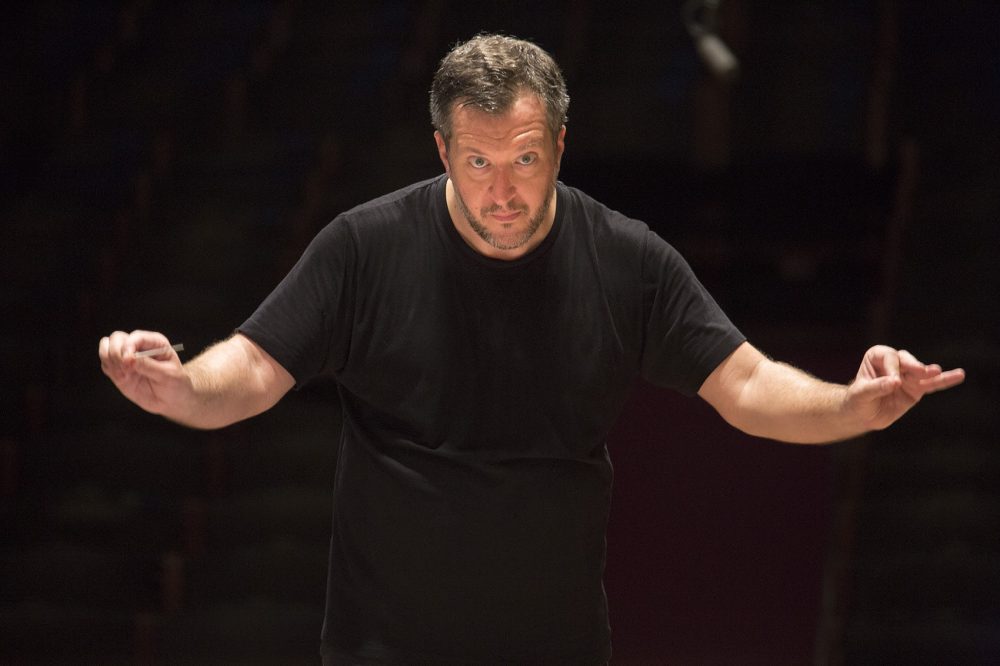 The one concert by our major orchestra that I couldn't bear to miss is the one conducted by the BSO's Artistic Partner, the British composer, conductor, and pianist Thomas Adès. He's not only leading a new piece of his own, "Lieux Retrouvés" ("Rediscovered Places"), with the wonderful British cellist Steven Isserlis, for whom it was written, but he's surrounding it with two Stravinsky masterpieces, the irresistible "Pulcinella Suite" (the composer turning some of the most ravishing 18th-century tunes into pure Stravinsky) and the mysterious, ravishing, and rarely performed "Perséphone," for speaker, tenor and orchestra, with Lithuanian tenor Edgaras Montvidas. (Symphony Hall; March 26, 27 and 28)
Celebrity Pianists
The Celebrity Series of Boston's most delicious offerings this winter are four concerts by four major pianists. British pianist Paul Lewis, a Boston favorite, will be joined on the same piano bench by Scottish pianist Steven Osborne in his Celebrity Series debut. Their appealing program includes mostly French four-hand piano pieces by Fauré ("Dolly Suite"), Debussy, Poulenc, Ravel ("Mother Goose"), and Stravinsky. (Jordan Hall; Feb. 21)
The dazzling and profound Russian virtuoso Daniil Trifonov brings a program of Bach transcriptions by Brahms, Rachmaninoff and Liszt, concluding with Bach's own "Art of the Fugue," which was composed for no particular instrument. (Symphony Hall; March 15)
The probing Pierre-Laurent Aimard is giving two different recitals that each include two piano sonatas by Beethoven along with avant-garde keyboard works by Berg, Schoenberg, Stockhausen, George Benjamin, and the 17th-century Dutch composer Jan Pieterszoon Sweelinck! (NEC's Black Box; March 28 and 29)
Opera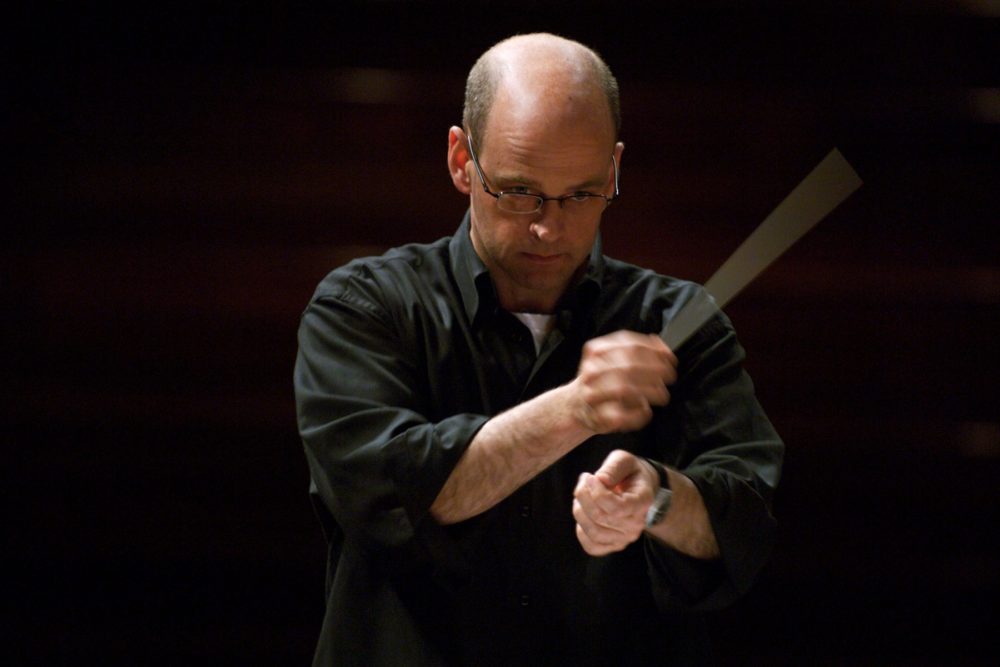 I'm a big fan of Odyssey Opera mainly because, for the past few years, it has given me the chance to see and hear operas I thought I never would. This year, the theme is the Tudors. We've already had Henry VIII and Queen Mary, and we're about to get the world premiere of a new opera by Arnold Rosner about Lady Jane Grey called "The Chronicle of Nine: The Tragedy of Queen Jane" — the annual joint effort by Odyssey Opera and the Boston Modern Orchestra Project (BMOP), both directed by Gil Rose. (Jordan Hall; Feb. 1) I'm certainly curious. But what I really can't wait to see is my very first production of Rossini's Queen Elizabeth opera, "Elisabetta, Regina d'Inghilterra." I'm not familiar with any of the major cast members, but I trust director Rose to provide us with vocal fireworks and stagy skullduggery. (Huntington Avenue Theatre; March 13 and 15)
The Boston Lyric Opera is our biggest opera company and our most inconsistent. Do I trust them with one of the pinnacles of bel canto opera? I don't know. But am I dying to see a fully staged production? You bet! Previous Boston Normas have included Beverly Sills and Shirley Verrett. Will soprano Elena Stikhina, who made her Boston debut in BLO's disappointing 2017 "Tosca," be in their league? I'll be eager to find out. If she is, I wouldn't have wanted to miss it for worlds. Local favorite Sandra Piques Eddy plays the high-priestess's protégé and rival. Their duets should be among the most sublime moments in all of opera. (Cutler Majestic Theatre, March 13, 15, 18, 20, and 22)
Met Live in HD
Too strapped to see opera in the theater? Now you have the chance to see opera telecast live from the stage of the Metropolitan Opera in a movie theater near you. At a fraction of the price! Upcoming telecasts include the well-reviewed "Porgy and Bess" (Feb. 1, though it may already be too late to get this hot ticket); Handel's "Agrippina," in a contemporary staging with superstar mezzo-soprano Joyce DiDonato in the title role and the extraordinary mezzo Kate Lindsey as naughty Nero (Feb. 29); and the outstanding Russian conductor Valery Gergiev leading Sir Bryn Terfel as Wagner's Flying Dutchman (March 14).
More Orchestral Music
Ben Zander is admired for having his Boston Philharmonic Orchestra bring to fresh life old warhorses. Their February concert includes Kodaly's popular Dances of Galanta, Liszt's Second Piano Concerto with the fascinating young French pianist Lucas Debargue (Zander is also famous for bringing to Boston the most compelling instrumentalists), and Dvorak's Symphony No. 7. (Sanders Theatre and Jordan Hall; Feb. 20, 22 and 23) Zander also leads another orchestra, the astonishing Boston Philharmonic Youth Orchestra. Their spring concert is a wonderful pairing of two pieces that tell colorful and fantastical stories, Stravinsky's "Petrushka" and Berlioz's "Symphonie Fantastique." (Symphony Hall; March 12)
David Hoose
Back in 2010, I gave thanks for Yehudi Wyner's big new choral work "Give Thanks for All Things," just commissioned by music director David Hoose for the Cantata Singers (one of many great pieces brought into the world by midwife Hoose). I wrote: "It's one of [Wyner's] most substantial and ambitious pieces — and one of his most beautiful and moving." It's finally getting another performance, on a program with Hoose also leading Aaron Copland's beloved "Appalachian Spring" and raucous and refined pieces by Charles Ives and Irving Fine. (Jordan Hall; Jan. 24)
Hoose is also an important conductor of contemporary music, and is the music director of the superb chamber group Collage New Music. Their spring program consists of an early work by Thomas Adès and the first Boston performances of works by Ann Calloway, this year's Collage Fellow Brian Sears, David Froom, and Boston favorite Marjorie Merryman. (Pickman Hall at Longy School of Music; March 29)
More Chamber Music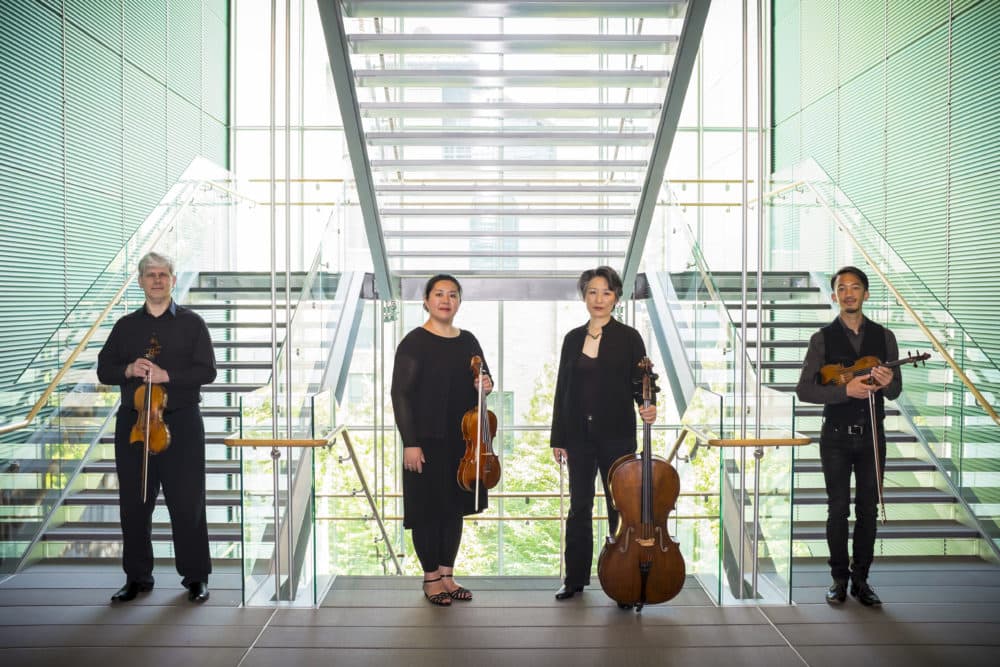 The great Borromeo String Quartet, in residence at the New England Conservatory, will begin its year-long exploration of all of Beethoven's string quartets in a new edition prepared by Borromeo first violinist Nicholas Kitchen, which promises to take into account handwritten expressive markings by Beethoven not duplicated in previous versions of the score. This concert includes the first of Beethoven's early, middle, and late quartets. (Jordan Hall; March 8 — the concert is free but requires tickets)
Emmanuel Music will be presenting part two of its tremendously successful Benjamin Britten Festival, with three programs of rarely performed chamber works (including vocal music) by England's greatest 20th-century composer. (Emmanuel Church; March 27-29)
Early Music
Boston is the early music capital of the Unites States. You could spend the Valentine's Day weekend with the Handel and Haydn Society and superstar fortepianist Kristian Bezuidenhout playing (and for the first time in Boston conducting) C.P.E Bach, Mozart (the "Linz" Symphony) and Beethoven's dramatic Third Piano Concerto. (Jordan Hall; Feb. 14 and 16)
And another early-music star, little known in Boston, Swedish mezzo-soprano Ann Hallenberg, will be appearing with Gianpiero Zanocco and the marvelous Venice Baroque Orchestra in a tribute to another "Swedish Nightingale," the legendary 19th-century soprano Jenny Lind. The most familiar music will be by Vivaldi and Handel. (Emmanuel Church; Feb. 28)