Former Boston Official John Lynch Sentenced To 40 Months In Bribery Case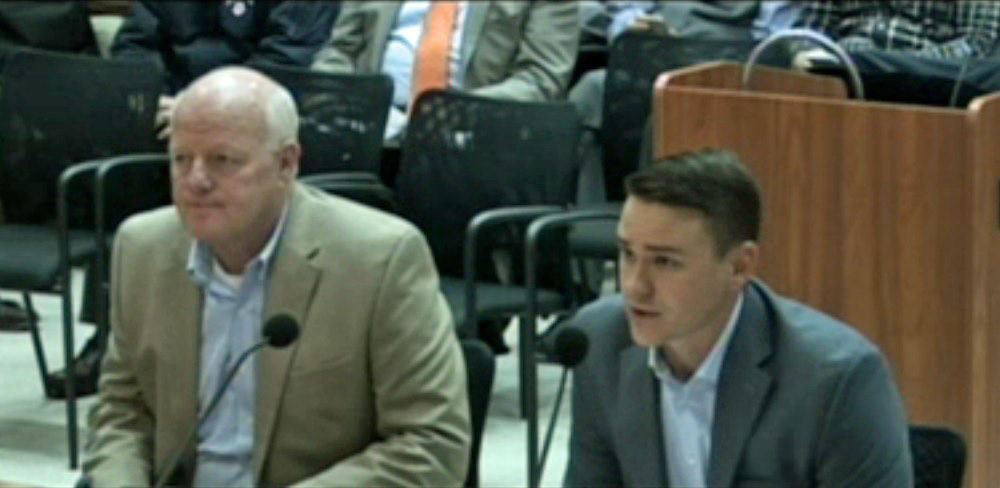 This article is more than 2 years old.
Instead of retiring to the Cape Cod house he owns in Osterville, former Boston development official John Lynch will spend 40 months in prison for bribery and tax fraud.
Lynch was sentenced Friday at U.S. District Court in Boston, capping a swift downfall that began five months ago. A longtime city employee, Lynch in August resigned his position as assistant director of real estate in a division of the Boston Planning and Development Agency.
Shortly thereafter, U.S. Attorney for Massachusetts Andrew Lelling said Lynch had accepted a $50,000 bribe and agreed to plead guilty. Lynch admitted taking the money from a real estate developer, in exchange for attempting to influence a key vote by a member of the city's Zoning Board of Appeal.
According to prosecutors, the developer needed a favorable ruling by the zoning board to turn a $500,000 profit on a South Boston property. The developer has not been charged; had the case gone to trial, he would have testified against Lynch, prosecutors said.
Judge Patti Saris said that as she mulled Lynch's sentence, she was struck by letters submitted on his behalf. Friends and family members described him as a devoted public servant who made a terrible decision.
"I'm giving Mr. Lynch some credit for the totality of his life," Saris said, in imposing a sentence below the federal guidelines of 46 to 57 months in prison.
In brief remarks, Lynch apologized to his family "for embarrassment and shame" and to the city of Boston. He asked for 30 months in prison.
Assistant U.S. Attorney Dustin Chao acknowledged the letters praising Lynch were "very moving," but he challenged the notion that Lynch made a single mistake in an otherwise honorable career. Chao noted that Lynch took the bribe in installments, ignoring his conscience each time.
He accepted the payoffs, Chao asserted, "with the ease of an experienced criminal." The government pushed for a 48-month sentence.
The corruption case prompted Mayor Marty Walsh to launch a review of the zoning board, which found no evidence of a broader conspiracy. A separate review of the city's zoning process, by the law firm Sullivan & Worcester, is ongoing.
"I have made clear that I expect every employee to conduct themselves with honesty, integrity and respect for the public we serve," Walsh said in a statement Friday. "Since first learning of the charges, we have acted swiftly to address the immediate need for change at the Zoning Board of Appeal, while working simultaneously on longer-term reforms in collaboration with the Boston City Council.
"Our work is centered on improving and addressing the board's function, ethical standards and transparency, and I look forward to receiving the final recommendations from Sullivan & Worcester in the coming days to guide our critical next steps in this process."
Other city leaders have said Lynch's bribe reveals deep flaws in Boston's development system.
City Councilor Michelle Wu called it "a symptom of what's wrong" when, in October, she laid out a plan that would dismantle the Boston Planning and Development Agency.
Wu contends the city's zoning code is outdated and invites corruption because many projects — including the condominium development at the center of the Lynch case — require waivers. Officials who may be positioned to facilitate waivers, such as Lynch in his former role, could abuse their power, according to Wu.
Boston has not sought the state approval it would need to dissolve the BPDA.
The Lynch case also moved City Councilor Andrea Campbell to call for the formation of a municipal inspector general's office, though that, too, has not happened.
This article was originally published on January 24, 2020.