In Court, Souza-Baranowski Superintendent Defends Lockdown, Prisoner Restrictions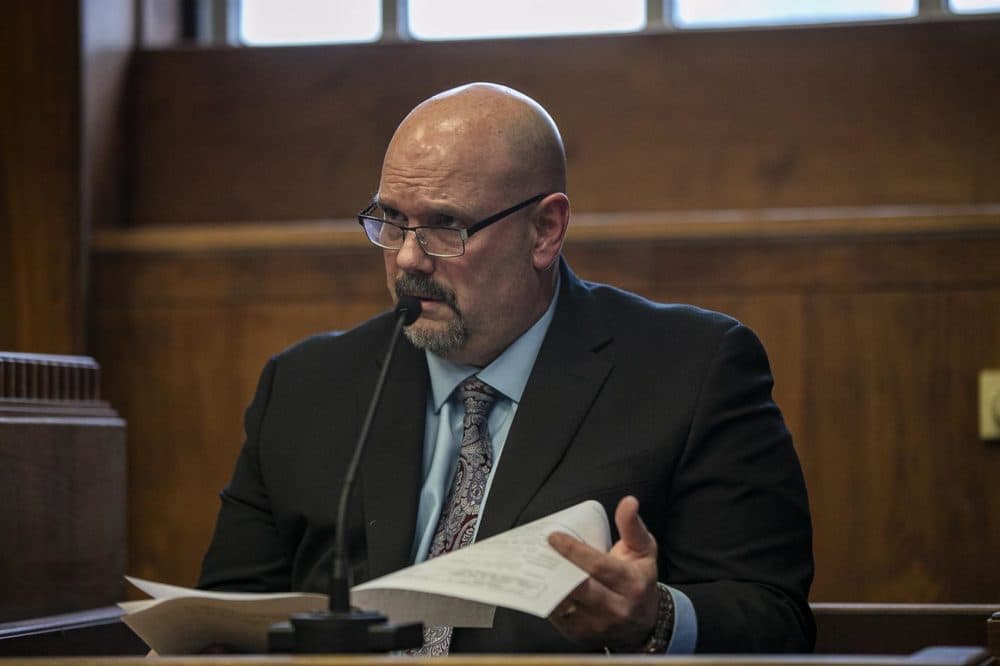 This article is more than 2 years old.
The superintendent at Souza-Baranowski Correctional Center spent nearly two hours testifying in court Thursday, defending the actions his unit took in the wake of a violent incident that injured three guards on Jan. 10.
Exchanges between Superintendent Steven Kenneway and prisoners' attorneys were testy at times during the hearing in Suffolk Superior Court. Most of the questioning from attorneys focused on prison lockdown policies and restrictions on prisoners.
Defense attorneys alleged the restrictions put in place by the state's Department of Correction violated the constitutional rights of Souza prisoners, and want the court to intervene before it happens again. The attorneys are asking the court to issue a preliminary injunction and order the DOC to return all prisoners' legal paperwork. The injunction would also force the department to seek court approval if future limits on attorney/prisoner phone calls last longer than 48 hours.
Correction attorneys said the suit is moot because all restrictions have been lifted.
During his testimony, Kenneway said Souza was placed in lockdown after the Jan. 10 incident.
"I haven't seen anything like that in 31 years (of working for the DOC)," Kenneway said. "We had multiple gangs involved and had threats that inmates were going to take hostages."

Kenneway testified that, on Jan. 21, special operations teams of correction officers made a systematic search of the entire prison and took away all prisoners belongings. He said restrictions were put in place, including on phone calls, visits and emails.
But he said all allowed property, including legal paperwork, has been returned and attorney visits have resumed. The protocols for prisoner restrictions during emergencies are private information and would not be provided for this case, he said.
He also testified about an incident this week, saying a prisoner in restricted housing threw what appears to have been urine at a correction officer and used a battery to set his cell on fire. The incident is under investigation.
Kenneway was questioned by attorney Victoria Kelleher, president of the Massachusetts Association of Criminal Defense Lawyers, one of the plaintiffs in the suit. Kelleher and other attorneys said their clients have been brutally beaten since the lockdown last month.
Kelleher asked Kenneway about his tour of Abu Ghraib prison in Iraq during his time in the military.
"I thought it was well run," Kenneway said.
Kelleher also disputed defense claims the department has returned all of the prisoners' legal paperwork since all cells were searched last month.
"It's still really a disaster," Kelleher said. "I got an affidavit from a lawyer who went to go visit his client this morning (Thursday) and he still has none of his legal paperwork."
Judge Beverly Cannone planned on hearing from from both sides on Thursday, but later scheduled a second hearing for Feb. 19 for further testimony. Robert Silva-Prentice, one of the three prisoners listed as plaintiffs in the suit, was brought to court for the hearing, but never testified. He's expected to come back for Wednesday's hearing.