Organizers Of Pro-Police Rally Largely Outnumbered By Counter-Protesters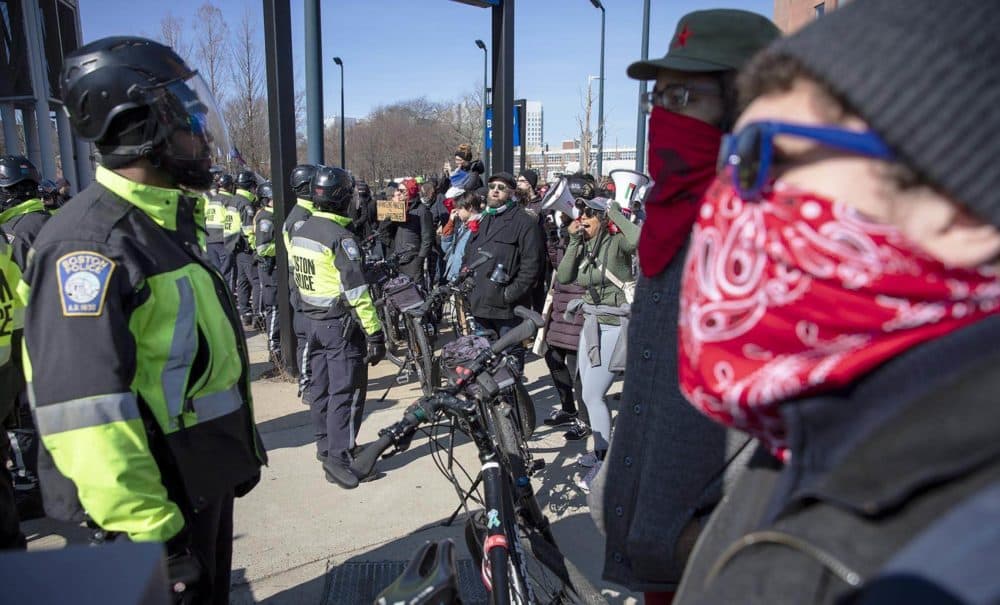 This article is more than 1 year old.
About a dozen people that gathered outside Boston Police headquarters Saturday morning for a rally organized by the leaders of the so-called 'Straight Pride Parade' were largely outnumbered by counter-protesters.
Rally-goers, who said the demonstration was aimed at expressing support for law enforcement, were met by about 100 counter-protesters. In August, parade-goers were also overwhelmingly outnumbered by counter-protesters.
The leaders of Super Happy Fun America (SHFA), which describes itself as an advocacy group for the "straight community," said Saturday's rally was about thanking police for arresting counter-protesters at the Straight Pride Parade, and to support the recent deployment of specially trained immigration officers in Boston from the U.S. Customs and Border Protection (CBP) agency. (A spokesperson for Immigration and Customs Enforcement said "ICE doesn't routinely offer comment on civic rallies or protests.")
"We support the Boston Police, and those who put their bodies between us and harm's way," said Samson Racioppi, one of three leaders of SHFA. "We're not here to initiate violence, we're here to show police we support them."
Counter-protesters claim SHFA associates with extremist right-wing organizations.
"Today, we're exposing Super Happy Fun America and their organizers as white supremacists that have been freely organizing in this city," said Elizabeth Rucker, one of the organizers of Saturday's counter-response.
SHFA formed last year as a nonprofit corporation. WBUR found that its leaders have ties to far-right organizations, such as the Proud Boys. (The Anti-Defamation League considers the Proud Boys an extremist group; the Southern Poverty Law Center has called it a hate group.)
SHFA organizers pushed back on those allegations Saturday. "There's no members of hate groups here today," Racioppi said.
Over the course of the afternoon, demonstrators and counter-protesters yelled at each other through megaphones, across a barricade of police mounted on bicycles.
SHFA supporters and organizers packed up their flags and left at about 1 p.m. — two hours earlier than scheduled. Counter-protesters cheered as they walked away.
"We had a great turnout, we outnumbered them significantly, and they left early," said Rucker, one of the counter-demonstration's organizers. "We showed them that it's really tiresome to be full of hate and bigotry and promote that agenda here in Boston, because we're always going to drown you out."
But Zoe Dukach, a sophomore at Northeastern who attended the counter-protest, said she worried that organizing large events like this gives legitimacy to organizations like SHFA.
"I think that they thrive on controversy," she said. "I think that giving them a fight helps them survive, because then they get to band together and feel like they need to do this."
A spokesperson for Boston Police said additional officers were brought in Saturday to the secure the event. He said no arrests were made during the rally or its immediate aftermath.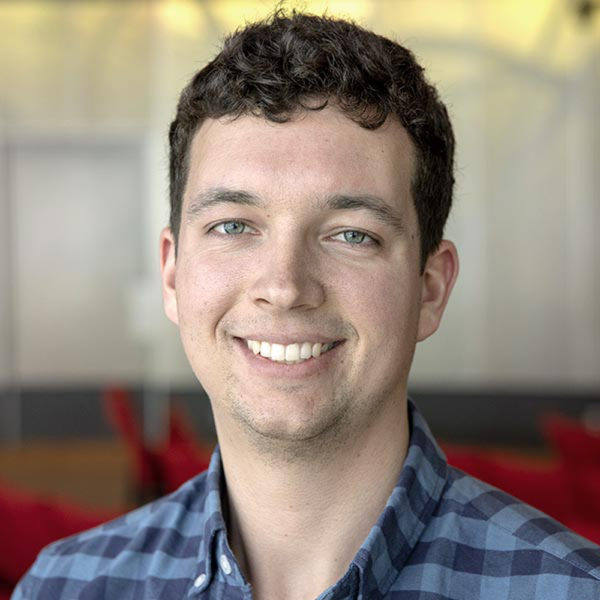 Walter Wuthmann Associate Producer
Walter Wuthmann is an associate producer in WBUR's newsroom.