House Votes To Put Moratorium On Evictions And Foreclosures During Coronavirus Pandemic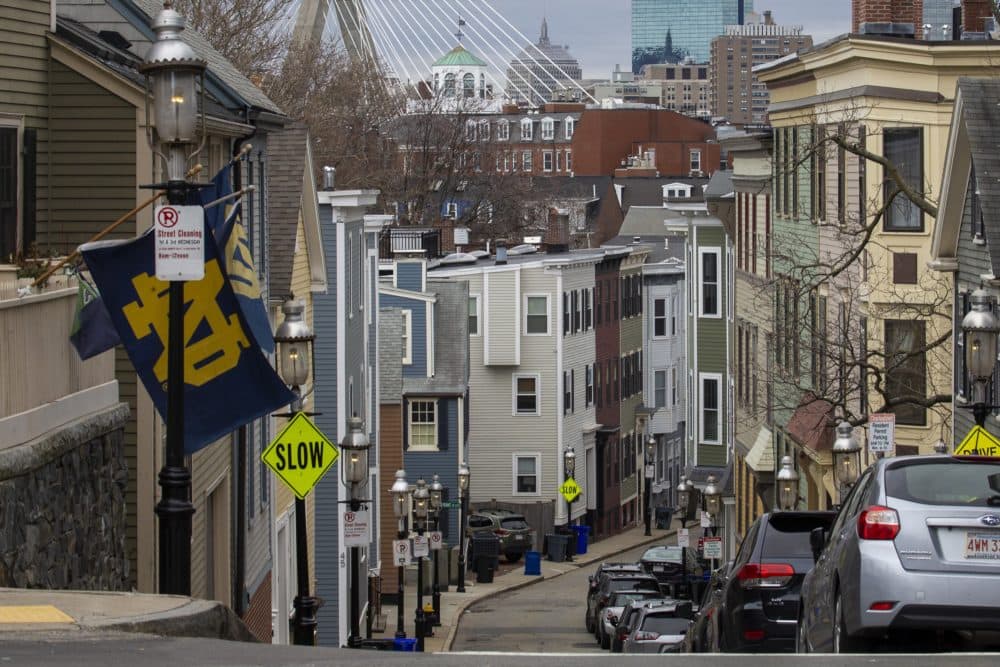 This article is more than 2 years old.
The Massachusetts House on Thursday passed a bill prohibiting foreclosures and evictions during the coronavirus crisis, sending the initiative to state senators who are advancing moratorium legislation of their own.
"If we're telling people to stay at home, they need to have a home to stay in," said Sen. Brendan Crighton of Lynn, who co-chairs the Joint Committee on Housing.
Crighton said he's optimistic that the two chambers will agree on a moratorium plan and have a bill on the governor's desk some time next week.
The House bill seeks to stop evictions of both residential and commercial tenants, and halt foreclosures until 30 days after the state of emergency is lifted in Massachusetts. The bill would allow emergency evictions in cases involving criminal activity or the health and safety of other residents.
The Senate Ways and Means Committee bill, passed on Wednesday, includes a foreclosure and eviction moratorium. The ban on evictions would not apply to commercial tenants.
Both chambers' bills say tenants and property owners would have to eventually pay for the missed payments accrued during the moratorium.
Greg Vasil, head of the Greater Boston Real Estate Board, said he's in favor of "the overall concept" of both bills.
"Everyone agrees it's important to make sure people are not put into the streets," he said.
But Vasil said he thinks commercial and residential evictions are very different legal processes, and should be dealt with in separate legislation.
"Let's deal with trying to get through the residential stuff first, and let's deal with the commercial stuff next," he said.
Some observers note the quickness of the Massachusetts legislature, acting in weeks on housing measures that usually require years of debate. But others note even faster action in other states, including New Hampshire, where Gov. Chris Sununu issued an evictions and foreclosures moratorium by executive order on March 17.
Lew Finfer, co-director of the Massachusetts Communities Action Network, said a moratorium is needed to help avoid evictions that could create more homelessness — which could worsen the coronavirus spread.
"We hope the Senate can pass this bill that the House passed as soon as possible," Finfer said in an email.
This article was originally published on April 02, 2020.