Federal Judge Releases ICE Detainees From Bristol County On A Rolling Basis Due To COVID-19 Concerns
This article is more than 2 years old.
UPDATE: As of April 24, Judge William Young has overseen the release of 47 ICE detainees due to the coronavirus. According to court documents, remaining detainees continue living in a dormitory-style setting. The lawsuit was filed because of complaints of overcrowding.
On April 14, a fourth health care professional employed by the Bristol County Sheriff's Office tested positive for COVID-19.
---
A federal judge in Boston this week continued ordering U.S. Immigration and Customs Enforcement (ICE) to release a number of federal detainees held at Bristol County House of Correction facilities in an effort to stem the spread of COVID-19.
U.S. District Court Judge William Young, in a federal class action suit filed on behalf of two plaintiffs represented by Lawyers for Civil Rights, has ordered the releases of ICE detainees on a rolling basis.
As of Wednesday, Young demanded ICE release 11 individuals who have either no criminal record or have non-violent criminal histories. ICE voluntarily released another seven detainees for a total of 18 individuals.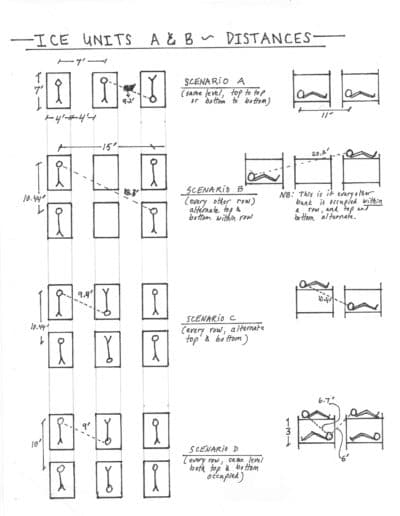 Young asked attorneys for both parties last week to provide a list of 50 individuals to be considered for release. The judge said he'll decide the cases of up to 10 people a day.
The lawsuit that led to the releases follows several letters written by ICE detainees held by the Bristol County Sheriff Thomas Hodgson. The detainees cited concerns of overcrowding and the inability to practice social distancing at the facilities.
Hodgson has called the lawsuit absurd and insisted his staff are taking appropriate measures to keep ICE detainees and county inmates safe amid the pandemic.
Last week, a nurse working in the women's facility and the ICE unit in Bristol County tested positive for COVID-19. On Wednesday, the sheriff's office announced that one correctional officer and one K-9 officer have also tested positive.
Neither the sheriff nor ICE provided any information about how many ICE detainees have actually been tested for the coronavirus. Both offices maintained there are no positive cases among the detainees.
This article was originally published on April 08, 2020.